Aries Love Luck Horoscope for today, tomorrow, and week. Even if you think, that know everything about your relationship with Aries.
Aries Love for today

Aries Love Horoscope for today, 7 December 2022. Just read it now instead of scrolling further.

You could be ready, willing and very able to 'say it as you see it' now. Today's Full Moon influences and enhances your ability to express thoughts and feelings. But be aware of how your conversational passion and enthusiasm could cause you to overstep a line - or two! Applying a mental filter to what you say is a good idea at any time but particularly now.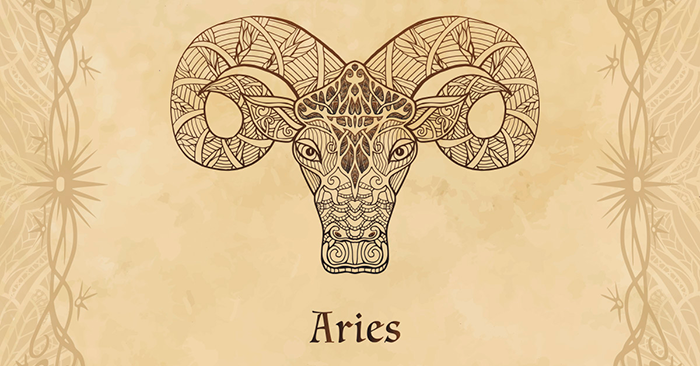 Aries Love for tomorrow

Not every relationship became Love. In fact, some of them have no tomorrow at all. On the other hand, sometimes it is good. Our romantic horoscope for tomorrow gives you a chance to be happy in the near future.

New ways to express deep emotions now beg for attention! Conversations could get profound - or move into X-rated territory as the Moon and libido-enhancing Mars stimulate chatting and private thoughts. So, try to drop communicative boundaries and let exchanges go where they want to. But if that's tricky, you and someone can remind each other that 'listener discretion is advised!'
Weekly Love horoscope

This week, thought planet Mercury affecting your beliefs challenges ginormous Jupiter influencing your dreams, secrets and subconscious. So, a clash could occur between what your head insists is true with a romantic or relationship scenario and what your heart urges you to consider or accept. But trusting your intuitive assessment of something is your best option – even if a lover or someone close prefers to rely on cold logic.
Love horoscope for December 2022

The love-gods want to work with you to boost romantic and intimate pleasures. But there is one catch – you must meet them halfway. Normally, this wouldn't be a problem, but the issue you deal with this month involves a different kind of love. This relates to your career. Whether you're solo or partnered, you have a plethora of passionate possibilities on offer. If it helps to remind yourself what all work and no play did to someone named 'Jack', then do so frequently.