Aquarius Money Horoscope for today, 12 May 2021. Check your money luck and improve your cashflow.
Money luck for today, 12 May 2021
Certainly, today Aquarius makes money luck for tomorrow. As a result, it makes money luck for next week and month.

The closer Jupiter, the planet of luck and expansion gets to his return to your income sector in two days the more a sense of anticipation is likely to increase. However, this is also coming from a growing sense that if things aren't moving on the job front yet then Mars, the warrior planet of the cosmos will soon start flexing his muscles in order to make it happen.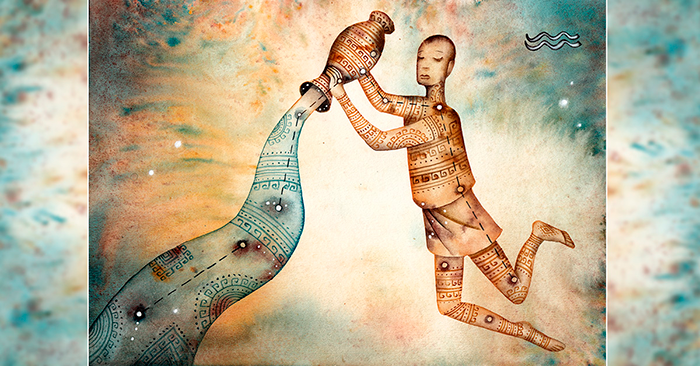 Money for tomorrow, 13 May 2021
As long as money never sleeps, root of tomorrow's money success of Aquarius in daily efforts for business.

In the lead up to not only lucky Jupiter's return to your income sector tomorrow but a boost for Mars on the job front the day after, a sense of anticipation is becoming palpable. With the planet of luck and expansion just 24 hours away from his first visit in over a decade, there is a lot to be excited about.

Even if money is not everything in the Life, this is important part to success as well!
Weekly Aquarius horoscope
Raise your cashflow with weekly money horoscope! Because Money have no holidays, even for Aquarius.

This is not just a week of two halves but the contrast is so stark that this is the line that will divide this financial year in two. At the start of the week, it is business as usual on the income front, which means that the faster planets have already moved through and dreamy Neptune is on his own, keeping you motivated and the wheels turning. This should be the case for the rest of the year but everything will change with Jupiter's return on Friday. It has been over a decade since the planet of luck and expansion was last in your income sector and the first time in our lifetime that he will be here with Neptune, the planet of dreams and fantasies. This is the start of a partnership that will continue through to the end of 2022 but in this initial phase, Jupiter will plant seeds before retrograding back out at the end of July. The real game changer is that it happens just three weeks after Mars returned to fire things up on the job front.
Money horoscope for May 2021
In any case Aquarius have to plan financial stability. This is the key to success in May 2021.

There is change in the air on both the income and job fronts this month and while it has already begun on the job front, income potential will soon follow. With the Sun not returning to your work sector until later next month, Mars' return on 23rd April got things off to a two month head start, kicking off the most active months of the year on the job front. This is Mars' first visit in two years, with a chance to bring some much needed new blood into work and job matters. That in itself would have increased the income potential but it is what happens next that is truly game changing. While Mars is giving work and job matters an earlier and more vigorous start than would normally be the case, it is not unheard of to see signs of movement on the job front in the second half of May. What is not expect is to see any kind of change on the income front, with the last of the faster planets having left in March. Neptune, here from 2012 to 2026 should spend the rest of the year on his own, quietly keeping the wheels turning. Just having Mars in your work sector is giving Neptune and income potential a boost but nothing like what Jupiter's return to your income sector on 14th May will create. This is the planet of luck and expansion's first visit to your income sector in over a decade but his first encounter with Neptune here in our lifetime. This is also the start of a partnership between the planets of luck and dreams that won't run its course until December 2022, with Jupiter visiting three times during that period. This first visit, from 14th May to 29th July is a chance to plant seeds and with continuous planetary activity on the job front throughout that time, the timing couldn't be better. The Moon's visit to your income sector from 5th May to 7th May is a chance to check in and to ensure your nose for money is sharp ahead of Jupiter's return a week later.