Aquarius Money Luck Horoscope for today, 29 June 2022. Check your money luck and improve your cash flow.
Money luck for today, 29 June 2022
Certainly, today Aquarius makes money luck for tomorrow. As a result, it makes money luck for next week and month.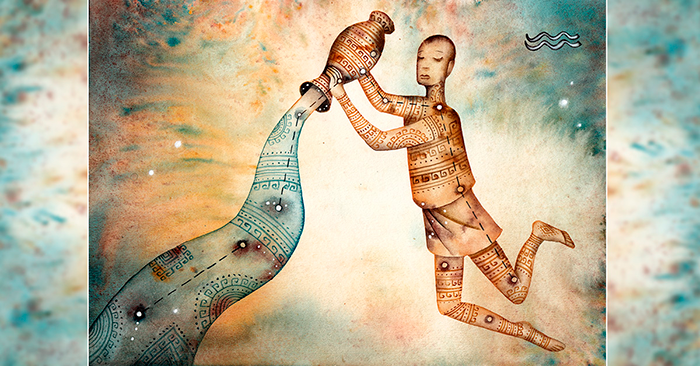 Money for tomorrow, 30 June 2022

As long as money never sleeps, the root of tomorrow's money success of Aquarius is daily efforts for the business.

Two days after Neptune's retrograde turn in your income sector and with the Moon still in your work sector after yesterday's New Moon, a friendly aspect between a separate group of planets on both fronts peaks. This is just part of a coming together of forces from across the income, work and career fronts that is energising things in the heart of the working week.
Weekly Aquarius horoscope

Raise your cash flow with a weekly money horoscope! Because Money has no holidays, even for Aquarius.

In a case of perfect timing, Neptune will not only turn retrograde in your income sector on Tuesday but just a few hours before the Moon not only joins the Sun in his first full week in your work sector but to begin the lead up to a New Moon. While it will be several weeks before the Sun will form a friendly aspect to Neptune, the Moon will not only form a friendly aspect but also to the South Node in your career sector. A New Moon in your work sector in the heart of the working week is advantage enough but it will not only create a lot of positive energy across the income, work and career fronts but just as the doors open to the past, second chances and untapped income potential. Neptune has had to come to a standstill in order to turn retrograde, with the Moon returning in time to ensure this doesn't put a dent in your confidence and to highlight the opportunities this brings.
Money horoscope for June 2022

In any case, Aquarius has to plan financial stability. This is the key to success in June 2022.

While you began May with five planets in your income sector, over the course of the month first Venus, then Jupiter and finally Mars left. However, not before they all aligned with Neptune before leaving and not before the planets of money, luck, drive and dreams had met up for the first and only time here in our lifetime. While Venus won't be back until early next year and Mars until 2024, Jupiter will return in October in order to spend another two months tying up loose ends. While Venus, Mars and Jupiter have all left, that still leaves two planets behind and this is what will keep the momentum going. Left behind are Neptune and the asteroid Juno, one the planet of dreams and the other the queen of commitment. Both are not only here now for the rest of the year but will help you stay committed to the dream and to keeping the momentum going. With Neptune turning retrograde on 28th June and Juno next month, this will give them a chance to turn back and troll through the potential that the other planets have left in their wake. Either way, while things are less urgent and have dialled back, this still remains a lucrative year. The Moon will make its monthly visit to your income sector from 19th June to 21st June, something that can always sharpen your nose for money and act as a trigger. With the Sun returning to your work sector on 21st June, the timing couldn't be better. Meanwhile, with no planetary activity on the other side of the financial fence, the Moon's return to your financial sector from 6th June to 8th June will be a valuable chance to check in on money matters. Where the main focus this year is on income growth and potential, for a few days the Moon will bring a chance to focus more on what you do with and how you manage the money you have.