Aquarius Money Horoscope for today, 28 July 2021. Check your money luck and improve your cashflow.
Money luck for today, 28 July 2021
Certainly, today Aquarius makes money luck for tomorrow. As a result, it makes money luck for next week and month.

The Moon's final hours in your income sector are always an important point in any month for trusting your instincts and for getting a feel for where the money is. With Jupiter leaving tomorrow and Mercury wrapping up all planetary activity on the job front today, the Moon's smart head for money and ability to act as a trigger makes this an important day for both income and job matters.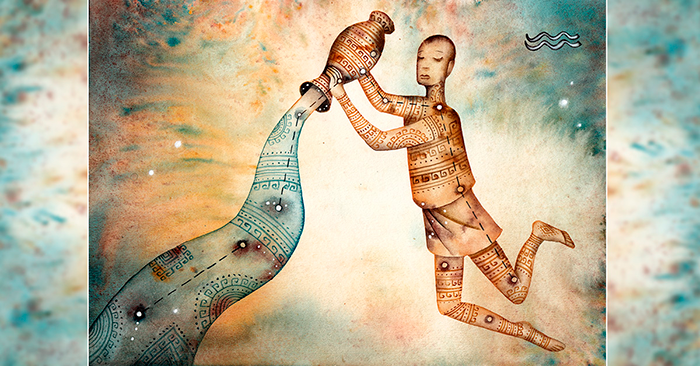 Money for tomorrow, 29 July 2021
As long as money never sleeps, root of tomorrow's money success of Aquarius in daily efforts for business.

After just two and a half months in your income sector and just hours after the Moon's departure yesterday, Jupiter retrogrades back out today. Jupiter was here long enough to plant seeds and set things in motion that can continue to play out under Neptune's watch and the planet of luck and expansion can return to harvest later in the year.

Even if money is not everything in the Life, this is important part to success as well!
Weekly Aquarius horoscope
Raise your cashflow with weekly money horoscope! Because Money have no holidays, even for Aquarius.

The Moon's return to your income sector on Monday was always going to be a case of perfect timing, allowing you to begin the week with a sharp nose for money and a lucrative sense of direction. With the Moon here until Wednesday, even in an ordinary week, this would get things off to a good start, something you can continue to benefit from. However, this is not just any week, with the Moon returning in time to ensure your nose for money is sharp during Jupiter, the planet of luck and expansion's final days. Jupiter's departure on Thursday won't end all planetary activity on the income front, with Neptune staying on. However, Neptune will step back and with Venus in her first full week in your financial sector and Mars returning on Friday, this is when the balance of power will shift onto the other side of the financial fence. Until that happens there might be some competition between the two.
Money horoscope for July 2021
In any case Aquarius have to plan financial stability. This is the key to success in July 2021.

While it is business as usual or a continuation from last month for the majority of the month, there are changes in the latter part that will change the whole dynamics of this financial year. Until then, the focus is on Jupiter and Neptune, as the planets of luck and dreams adjust to their early weeks in retrograde motion in your income sector. With the Sun in your work sector until 23rd July, Mercury from 12th July to 28th July and Venus and Mars having just left last month, new and growing potential on the job front is both benefiting from and supporting the doors that are now open to the past, second chances and untapped income potential. As the planets move through your work sector they either already have or will form a friendly aspect to Jupiter and Neptune in your income sector before leaving, creating an interlinking of resources on the income and job fronts. As there has been no planetary activity on the other side of the financial fence all year and the Sun is not due to return to your financial sector until later next month, it would be easy to assume that the dynamics of this financial year so far will remain the same but that is not the case. It is just a day after Mercury leaves your work sector on 28th July, wrapping up all planetary activity on the job front that Jupiter will retrograde back out of your income sector on 29th July. As if knowing that he has exhausted all the support he can from planets on the job front, Jupiter leaves your income sector, promising to return in December to harvest the seeds he has spent the last two and a half months planting. This will leave Neptune on his own and with it a chance to focus on his more traditional review phase, clearing the way to shift the focus onto the other side of the financial fence when Venus returns on 22nd July and in earnest when Mars returns on 30th July, a day after Jupiter leaves your income sector. As income matters take a break, Venus and Mars return to give your financial situation and money matters some much needed attention.