Aquarius Money Luck Horoscope for today, 24 October 2021. Check your money luck and improve your cash flow.
Money luck for today, 24 October 2021
Certainly, today Aquarius makes money luck for tomorrow. As a result, it makes money luck for next week and month.

Because Venus, the planet of money has already moved through your career sector and has already forged a friendly aspect to Neptune in your income sector, this gives the Sun a clear track to follow from the start. With Neptune still in retrograde motion as the Sun spends his first full day in your career sector, the solar spotlight will reveal a sense of professional direction as well as tracks leading to untapped income potential.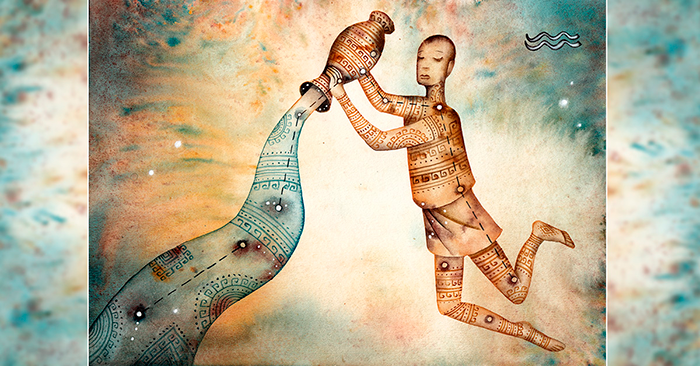 Money for tomorrow, 25 October 2021
As long as money never sleeps, root of tomorrow's money success of Aquarius in daily efforts for business.

A week after his direct turn, Jupiter might be no closer to his return to your income sector at the end of the year but this is allowing you to look to the future with confidence. The Moon's return to your work sector tomorrow and the read this will give you on both income and job matters will give you a better sense that the tide really has turned.

Even if money is not everything in the Life, this is important part to success as well!
Weekly Aquarius horoscope
Raise your cashflow with weekly money horoscope! Because Money have no holidays, even for Aquarius.

Even though the Moon will leave your income sector on Monday, just beginning the week here can be an advantage, giving you a sharp nose for money and a lucrative sense of direction from the start. However, it is the Moon's alignment with dreamy Neptune before leaving on Monday that is an ordinary event that could have extraordinary implications. Ordinary, because the Moon returns every four weeks and the last thing it does before leaving is align with Neptune, something that can inspire your imagination and wishful thinking. What creates the potential for extraordinary implications is that it is just as the Moon and Neptune are aligned that Jupiter will turn direct in Aquarius, something that will see him make a U turn and begin his trek back to your income sector. When Jupiter retrograded back out of your income sector in July he promised Neptune that he would return, with his U turn setting the scene for a reunion between the planets of luck and dreams later in the year.
Money horoscope for October 2021
In any case Aquarius have to plan financial stability. This is the key to success in October 2021.

The Sun's departure from your financial sector on 23rd September has been a win/win for both sides of the financial fence. This not only took the solar spotlight off your financial situation and money matters but ended all planetary activity on that side of the financial fence. However, after months of planetary activity starting with Mars' return in July, this has left you with all the insight and momentum needed to keep money matters on track. At the same time, this has not only taken the pressure off Neptune, in retrograde motion in your income sector but has seen all planetary focus shift to the income side of the financial fence, where it will stay for the rest of the year. Neptune won't turn direct until 1st December and with Jupiter, the planet of luck and expansion not only returning on 29th December but spending much of 2022 here, for now, this is still a review period. This means that while there is less financial tension and income matters now have the full attention of the money gods there is no urgency or rush to move things forward. Instead, you are likely to find that there is a quiet sense of confidence as you look to the future and towards Jupiter's return. However, while Neptune isn't in a hurry to move things forward having Venus, a planet of money in your career sector until 8th October is helping to steer the remaining months of this professional year in a lucrative direction. As the financial tides turn this also makes the Moon's monthly visits to your two money houses important. The Moon will move through your financial sector from 3rd October to 5th October and as always, this will fuel your financial instincts and imagination while giving you a better read on money matters. The Moon will return just 10 days after the Sun left and coming full circle from last month's New Moon will be a chance to tie up loose ends. It is two weeks later that the Moon will make its monthly visit to your income sector from 16th October to 18th October.