Aquarius Money Horoscope for today, 4 December 2020. Check your money luck and improve your cashflow.
Money luck for today, 4 December 2020
Certainly, today Aquarius makes money luck for tomorrow. As a result, it makes money luck for next week and month.

There is nothing unusual about a friendly aspect between the Moon in your work sector and dreamy Neptune in your income sector for it has happened every four weeks since 2012. The difference is that it comes just five days after Neptune's direct turn gave income matters the green light and this is having an energising effect across the income, work and career fronts.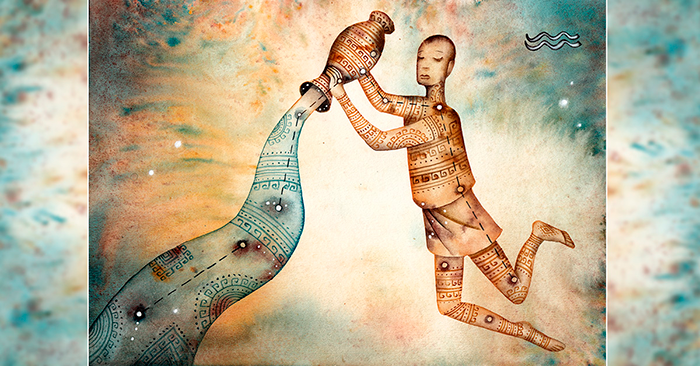 Money for tomorrow, 5 December 2020
As long as money never sleeps, root of tomorrow's money success of Aquarius in daily efforts for business.

As the Moon leaves your work sector today it will leave you with more than just an intuitive read on work and job matters but with a new sense of confidence on the income front as well. Still in his first week in direct motion in your income sector, Neptune has benefited from a friendly aspect to the Moon.

Even if money is not everything in the Life, this is important part to success as well!
Weekly Aquarius horoscope
Raise your cashflow with weekly money horoscope! Because Money have no holidays, even for Aquarius.

Neptune's direct turn in your income sector over the weekend has given income matters the green light and while he is at a standstill and will be for some time this has been a game changer. This is less about moving forward and more about looking forward rather than back and as the planet that influences our dreams this is about what you can imagine looking forward. When it comes to income potential, this might be the first chance you have had to imagine a path forward in months. This comes just as Venus, the planet of money is ready to take over from Mercury when he leaves your career sector midweek. Venus and Neptune will draw closer as the week progresses, with her mission to steer the rest of this professional year in a lucrative direction leaning heavily on Neptune's new focus on the road ahead. Meanwhile, the Moon's return to your work sector midweek and friendly aspect to both will create positive conditions across the income, work and career fronts. Especially on Thursday and Friday.
Money horoscope for December 2020
In any case Aquarius have to plan financial stability. This is the key to success in December 2020.

While this is a fairly quiet month financially, the focus is firmly on income matters and a sense that things are waking up. All planetary activity on the financial front for the year ended when Venus left your financial sector in October, at which time the focus shifted back to Neptune in your income sector. Neptune is a slow outer planet who is in your income sector from 2012 to 2026 and who will spend from June to November of each year in retrograde motion. Neptune only turned direct in the closing days of November so while this is his first full month in direct motion, at the start of the month he is at a standstill. This means that while you are looking to the future things might not be moving forward or at least that would normally be the case. It is not until the Sun returns in February that things usually get moving again but Neptune has a bit of extra support this year. While you also have the dwarf planet Ceres in your income sector her interest is not in moving things forward and instead, the more time you can spend on identifying your income needs and priorities the better. Instead, the support will be coming from Venus, who because of a retrograde phase earlier in the year was late returning to and therefore leaving your work sector this year.Until she leaves on 16th December, as the planet of money Venus will work to fuel your job confidence, attract opportunities and steer things in a lucrative direction. It is Venus' friendly aspect to Neptune and Ceres that will allow them to work as a team. While Venus will be working to make the closing weeks of 2020 as opportune and lucrative for job matters as possible, she knows that what she can begin now will have ongoing momentum. With lucky Jupiter returning to your income sector in 2021, there is reason for high hopes on both the job and income fronts moving forward.