Aquarius Money Horoscope for today, 8 March 2021. Check your money luck and improve your cashflow.
Money luck for today, 8 March 2021
Certainly, today Aquarius makes money luck for tomorrow. As a result, it makes money luck for next week and month.

On the same day that Venus moves into her final two weeks in your income sector, she and the Sun are joined by the asteroid Pallas Athena today. While not a major player, she has her mix of wisdom and resolve to the resources already available. Anything that can help you make the next 14 days as lucrative as possible is an advantage.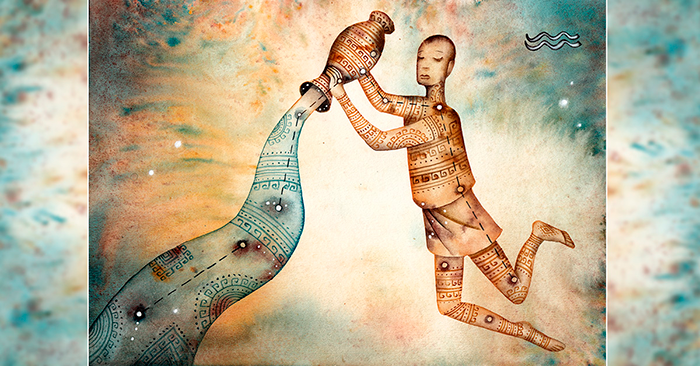 Money for tomorrow, 9 March 2021
As long as money never sleeps, root of tomorrow's money success of Aquarius in daily efforts for business.

While you will have a New Moon in your income sector at around this time every year, it has been eight years since Venus, planet of money was here at the time. While the Moon is still three days away, it makes is as important to indulge in wishful thinking as it to have your eyes open and head out of the sand.

Even if money is not everything in the Life, this is important part to success as well!
Weekly Aquarius horoscope
Raise your cashflow with weekly money horoscope! Because Money have no holidays, even for Aquarius.

Several different events contribute to make this the most significant week on the income front so far this year and a point that everything over the coming weeks and months will hinge on. The Sun's last full week in your income sector was always going to put the solar spotlight on your income situation, matters and options. During the course of the week, first the Sun midweek and then Venus over the weekend will align with dreamy Neptune here. Venus had already been and gone when the Sun moved through last year and Saturday's New Moon here is the first with the planet of money here at the same time in eight years. Venus and Neptune will align on Saturday, with the planets of money and dreams able to use the momentum from the New Moon to their advantage. However, even this is just a stepping stone ahead of Jupiter's return in May, with the first steps towards more lucrative times ahead becoming more transparent.
Money horoscope for March 2021
In any case Aquarius have to plan financial stability. This is the key to success in March 2021.

This is always one of the most potentially lucrative months of any year for you, due to the fact that the Sun will always spend the first three weeks of March in your income sector. This year there are three realities in play that can be broadly defined as the past, present and future influences. The present is what is happening now, which is the ordinary planetary activity you would expect at this time of year. However, there is a past and a future that play into this. The past is that the dwarf planet Ceres only left just a few days after the Sun returned last month, wrapping up a 10 month mission to update your income needs and priorities. This meant that even before the Sun turned the solar spotlight onto your income situation, matters and options you already had a good sense of your needs and priorities, giving you a mandate from the get go. Until he leaves your income sector on 20th February the Sun will keep the solar spotlight on income matters while until she leaves Venus, who only returned in the closing days of February, will work to make these some of the most potentially lucrative weeks of the year. Held back by a retrograde phase, Mercury will finally return on 16th March, giving you the smart head for money needed to keep your head in the game. Behind the scenes you have dreamy Neptune, in your income sector from 2012 to 2026.This means that when Venus leaves on 22nd March and Mercury early next month, even after the annual focus on income potential ends, Neptune will keep the wheels turning, though in a more low key way. However, as mentioned the future plays into this, with lucky Jupiter returning in May to create major income potential that will dwarf anything happening now. This will be the first time that the planets of luck and dreams have met up in your income sector in our lifetime, making this month a stepping stone to something much bigger.