Pisces Money Luck Horoscope for today, 24 March 2023. Check your money luck and improve your cash flow.
Money luck for today, 24 March 2023
Certainly, today Pisces makes money luck for tomorrow. As a result, it makes money luck for next week and month.

The Moon's departure from your income sector today will leave you with more than just a sharp nose for money. Along with the momentum created by the New Moon two days ago and a drop in pressure after the dwarf planet Ceres left your financial sector yesterday, there is likely to be a new sense of confidence and a multitude of options that are waiting to be explored.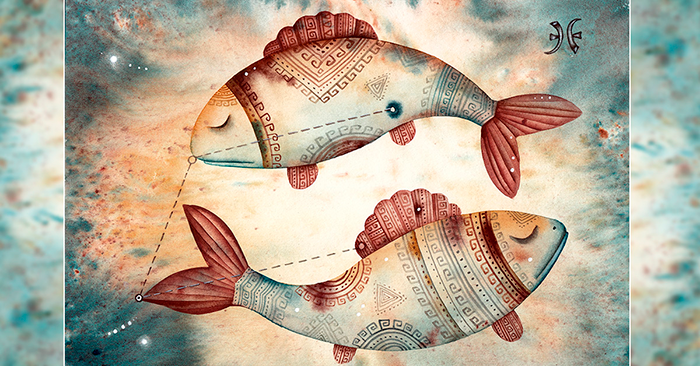 Money for tomorrow
As long as money never sleeps, the root of tomorrow's money success of Pisces is daily efforts for the business.

With the dwarf planet Ceres gone from your financial sector and not returning until after Jupiter and the planets supporting his quest for income growth and expansion have moved on, there is a chance to put all your focus back onto the income side of the financial fence. It was the Moon's departure from your income sector yesterday and the momentum from a New Moon earlier in the week that has been a chance for a reset and to draw a new line in the sand.
Weekly Pisces horoscope
Raise your cash flow with a weekly money horoscope! Because Money has no holidays, even for Pisces.

The Sun's return to your income sector on Tuesday is something that you can set your clock to, with the solar spotlight always shifting onto your income situation, matters and options on the March equinox. The difference this year is that thanks to Venus and Mercury you not only have your expectations banked and a smart head for money from the start but for the first time in 12 years Jupiter, the planet of luck and expansion is here. Having returned last May, Jupiter is now in the final two months of a 12 month quest for income growth and expansion, with the Sun the last to arrive and in the process, providing the final pieces of insight and the transparency to make these remaining months count. Meanwhile, helping to set this in motion is the Moon's return on Wednesday as a New Moon. With a new lunar cycle beginning right at the start of the new astronomical year gives what is always an opportunity for a new beginning a lot more forward momentum.
Money horoscope for March 2023
In any case, Pisces have to plan financial stability. This is the key to success in March 2023.

While the dwarf planet Ceres will continue her deep dive into your financial needs and priorities until she retrogrades back out of your financial sector on 23rd March, she has never been focused on the money so isn't threatened nor does she feel the need to compete with the growing planetary presence on the income side of the financial fence. As was the case last month when the Sun and Mercury moved into opposition, there might still be times when a balance between money coming in and money going out is put to the test. However, this will simply help in Ceres' deep dive into your financial needs and priorities at a time when there is real income growth and expansion possible. Think of Ceres as the safeguard to ensure money coming in doesn't flow out just as easily. For if there was one month when there could be extra money coming in this is it, with the month not only starting with both Venus and Jupiter in your income sector but with the planets of money and luck aligned here until 2nd March, for the first time in over a decade. The time that Venus spends in your income sector can be the most lucrative weeks of the year and whether Jupiter was here or not, until leaving on 17th March she will be doing her best to get things moving. As Venus will leave just as Jupiter moves into the final two weeks of his longest quest for income growth and expansion in over a decade, the timing couldn't be better. Two days after Venus leaves, Mercury will return with the smart head for money needed to get your head in the game and to think on your feet, with the Sun returning on 21st March to turn the solar spotlight onto your income situation, matters and options as he does at this time each year, though it has been 12 years since Jupiter was last here at the time. It is a day later that the Moon will not only return on 22nd March but as the first of two New Moons here, the second four weeks later and this time as a solar eclipse. The momentum that Venus can create before leaving will be in safe hands.