Pisces Money Luck Horoscope for today, 24 October 2021. Check your money luck and improve your cash flow.
Money luck for today, 24 October 2021
Certainly, today Pisces makes money luck for tomorrow. As a result, it makes money luck for next week and month.

The Sun's departure from your financial sector yesterday may have taken the solar spotlight off your financial situation and money matters but as Mars moves into his final seven days here, the warrior planet of the cosmos is still fighting to see you take your financial power back. This comes just as Mercury, in his first weekend in direct motion here is using his smart head for money to start tying up loose ends.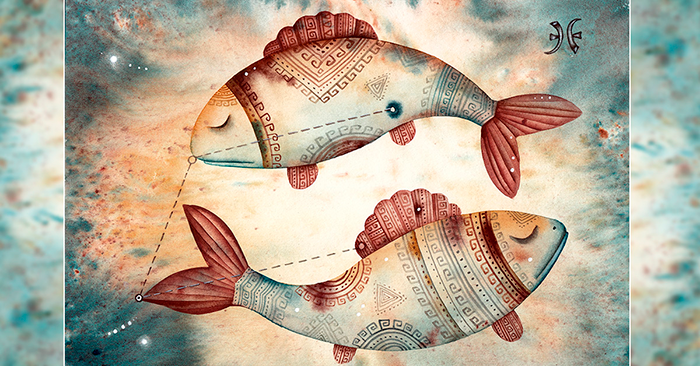 Money for tomorrow
As long as money never sleeps, root of tomorrow's money success of Pisces in daily efforts for business.

Knowing that by this time next week Mars will not only have left your financial sector but won't return until 2023, makes it even more important to make these final days count. Knowing that Mercury will stay on for another six days after Mars leaves in order to focus on your financial choices, decisions and plans leaves you free until then to first focus on the warrior planet's mission to see you take your financial power back.

Even if money is not everything in the Life, this is important part to success as well!
Weekly Pisces horoscope
Raise your cashflow with weekly money horoscope! Because Money have no holidays, even for Pisces.

The Moon's return to your income sector on Monday is set to energise both sides of the financial fence in a way not seen in any other of its monthly visits this year. The Moon returns every four weeks and will always sharpen your nose for money, giving you a lucrative sense of direction and potentially acting as a trigger. Even if this was an ordinary monthly visit, returning to find Venus, the planet of money in your career sector was going to make this a potential game changer. However, this is no ordinary visit and instead, the Moon returns to create the Full Moon that will always fall here at this time of year. The difference is that for the first time in eight years Venus is on board, with a chance to capitalise on this both financially and professionally. This will put pressure on the Sun in your financial sector but with Mercury turning direct there on Tuesday and Mars in his last full week here, this will energise both sides of the financial fence.
Money horoscope for October 2021
In any case Pisces have to plan financial stability. This is the key to success in October 2021.

Because the Sun will always spend the first three weeks of October in your financial sector, the solar spotlight is always on your financial situation and money matters at this time of year. Unlike your income sector, where there is continual planetary activity all year but for a large majority of that time in a fairly low key way, your financial sector will only be active for a few months at most, with a need to pack everything into that time. This is the side of the financial fence where the focus is more on what you do with and how you manage the money you have and this is where the solar spotlight will always be at this time of year. This year things got off to an early start when Venus returned in August to focus less on financial housekeeping and more on fuelling your financial confidence and updating your expectations. There are also more resources this year, due to the fact that Mars is making his first visit in two years and until leaving on 31st October, as well as fuelling your financial passions and fighting spirit is on a mission to see you take your financial power back. Mercury, who returned at the end of August for what should have been a 14 to 15 day chance to work with his smart head for money to get your head in the game, will spend the whole of October here thanks to a retrograde turn late last month. Until his direct turn on 19th October, Mercury is giving you a chance to spend time back at the drawing board but is also acting as a brake for Mars' potentially impulsive approach. With the Sun leaving on 23rd October, Mars on 31st October and Mercury early next month, this is a month where there is a need for maximum investment and attention. Meanwhile, when Venus returns to your career sector on 8th October she will draw on the minor planets in your income sector as she returns to steer the remaining months of this professional year in a lucrative direction.