Pisces Money Horoscope for today, 5 December 2020. Check your money luck and improve your cashflow.
Money luck for today, 5 December 2020
Certainly, today Pisces makes money luck for tomorrow. As a result, it makes money luck for next week and month.

The Moon's return to your work sector today is not just good news professionally but financially as well. The Moon doesn't just return during a friendly aspect between Mercury on the career and Chiron on the income front but will form a friendly aspect to both. This is just the start of a weaving together of influences across the income, work and career fronts over the next few days.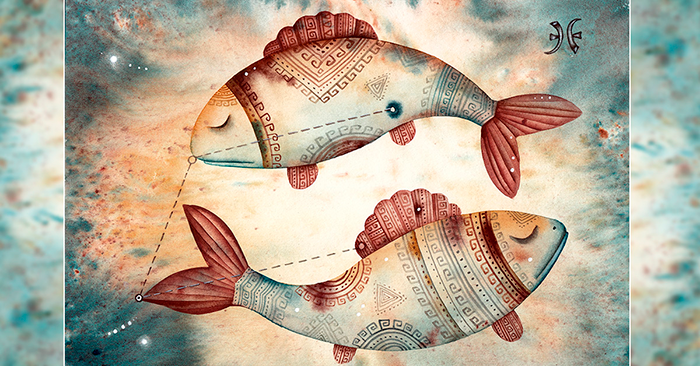 Money for tomorrow, 6 December 2020
As long as money never sleeps, root of tomorrow's money success of Pisces in daily efforts for business.

The Moon is not only making its last visit to your work sector for the year but its first since Mars' direct turn in your income sector. It is their friendly aspect today and the Moon's to the Sun in your career sector as well that will not only energise things across the income, work and career fronts but will add fuel to Mars' warrior spirit. It is time to start fighting for what you deserve.

Even if money is not everything in the Life, this is important part to success as well!
Weekly Pisces horoscope
Raise your cashflow with weekly money horoscope! Because Money have no holidays, even for Pisces.

There is a chance to let things settle after the Moon's return to your income sector last week for its first visit since Mars' direct turn and since Venus' departure from your financial sector ended all planetary activity there. This has shifted all planetary activity onto the income side of the financial fence and with the Sun in your career sector and Mercury returning midweek, they and Mars will become a tighter unit over the coming weeks. The Sun and Mercury return to your career sector at the same time every year but it has been 32 years since Mars was last in your income sector at the time. It is that focus on the money that can turn Monday's eclipsing Full Moon into an opportunity rather than a challenge. This will put pressure on the Sun, exposing any work/life balance issues but with Mars' focus on the money, this will make it easier to work smarter.
Money horoscope for December 2020
In any case Pisces have to plan financial stability. This is the key to success in December 2020.

This is likely to be a good month on both sides of the financial fence, with Venus' departure from your financial sector in the closing days of November having killed two birds with one stone. As the last planet to move through your financial sector this year and as a retrograde phase earlier in the year meant she was late to return and therefore late to leave, Venus has left you with your financial confidence fuelled, a clear financial mandate and momentum. At the same time, her departure has taken the pressure off Mars, just as the warrior planet of the cosmos was preparing to move into his last full month in your income sector. This allows you to move forward feeling confident and in control when it comes to money matters but without the financial tension of recent months and with a chance to put all your resources onto the income side of the financial fence. After two months in retrograde motion, Mars is ready to get things moving and to make this final month here as lucrative as possible. Mars returned in June for what should have been a six week assault on glass ceilings, roadblocks and barriers, whether real or imagined but instead, his longest visit in 32 years is now moving into its final and most potentially lucrative weeks.What makes Mars' final month here even more potentially lucrative than it would otherwise be is the support. The Sun will always spend the first three weeks of December in your career sector but with Mercury here from 2nd December to 21st December and Venus, the planet of money from 16th December, this is the perfect point in the year professionally. It is not just that Mars has the kind of professional momentum that can get things moving on the income front that makes this important but the friendly aspects the planets will make as they move through your career sector.