Pisces Money Horoscope for today, 12 May 2021. Check your money luck and improve your cashflow.
Money luck for today, 12 May 2021
Certainly, today Pisces makes money luck for tomorrow. As a result, it makes money luck for next week and month.

Two days after the Moon's departure from your income sector and with the dwarf planet Ceres having left over the weekend, there has been a chance to let things settle and to get a better read on the valuable clues, hunches and insights this has left you with. This is the point where everything is out in the open, including what you have to work with and your own needs and priorities.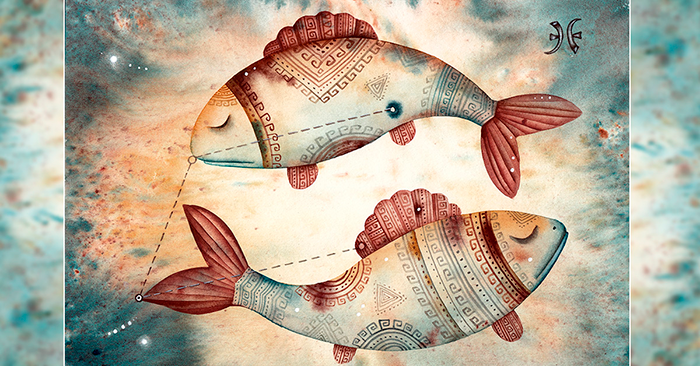 Money for tomorrow, 13 May 2021
As long as money never sleeps, root of tomorrow's money success of Pisces in daily efforts for business.

In the two days since the Moon left your income sector, there has been a chance to not only let things settle but process a download of information. This first visit since the last of the faster planets left has given you a chance to regroup, as well as giving you a read on the planets charged with keeping the momentum going.

Even if money is not everything in the Life, this is important part to success as well!
Weekly Pisces horoscope
Raise your cashflow with weekly money horoscope! Because Money have no holidays, even for Pisces.

Starting the week with the Moon in your income sector is always an advantage. Even though the Moon is leaving on Monday, this will allow you to begin the week with a sharp nose for money and a lucrative sense of direction from the get go. That would always be an advantage but even more so because this comes just as you reach a pivotal point of this financial year. The Moon might return to your income sector every four weeks but having come full circle from last month's New Moon this was always going to a valuable chance to tie up loose ends. As the first visit since the Sun, Mercury and Venus left, this is the point in any new financial year where everything is packed for the journey ahead. However, there was some last minute packing happening when the Moon returned last Friday, in the last full day of Ceres' first mission to update your income needs and priorities in four years.
Money horoscope for May 2021
In any case Pisces have to plan financial stability. This is the key to success in May 2021.

While this is a fairly quiet month on both sides of the financial fence as the Sun, Mercury and Venus only left your income sector in the second half of April, this is a valuable chance to let things settle and play out. While the last of the faster planets have moved through and it is only the minor planets that are left to tie up loose ends, you are not quite ready to shift back to a long game. This usually happens once the last of the faster planets leaves with the dwarf planet Eris, here for the last nine and not leaving for another three decades, then taking the wheel and quietly keeping things on track. As the warrior princess of the cosmos, Eris will be on standby, ready to inspire you to fight for what you deserve. You will reach that point when the dwarf planet Ceres wraps up her first visit to your income sector in four years on 8th May, wrapping up an 11 week mission to update your income needs and priorities. This was happening in the background as the faster planets moved through with the Sun, Mercury and Venus all aligning during their final days here last month. Unlike those planets, Ceres is less focused on the money and more on understanding your income needs and priorities. As well as leaving you with a better sense of where the money is and of your income needs and priorities, Ceres' departure on 8th May will mark the point where Eris takes the wheel and it becomes more about keeping things on track. The Moon's return to your income sector from 7th May to 10th May will ensure your nose for money is sharp as that transition takes place. Meanwhile, it is a total lunar eclipse on the career front on 26th May that could act as a catalyst for both income and career matters. While there is no planetary activity on the other side of the financial fence, where the focus is on your financial situation and money matters as a whole, the Moon's return from 22nd May to 24th May will be a valuable chance to check in. As always, the Moon will fuel your financial instincts and imagination while giving money matters some much needed attention.