Pisces Money Luck Horoscope for today, 1 February 2023. Check your money luck and improve your cash flow.
Money luck for today, 1 February 2023
Certainly, today Pisces makes money luck for tomorrow. As a result, it makes money luck for next week and month.

While there is some tension building between Jupiter in your income sector and the dwarf planet Ceres on the other side of the financial fence, this is something that will work to your advantage. Jupiter is focused on income growth and expansion while Ceres isn't focused on the money at all and more on understanding your financial needs and priorities, with a chance over the coming days to balance the two.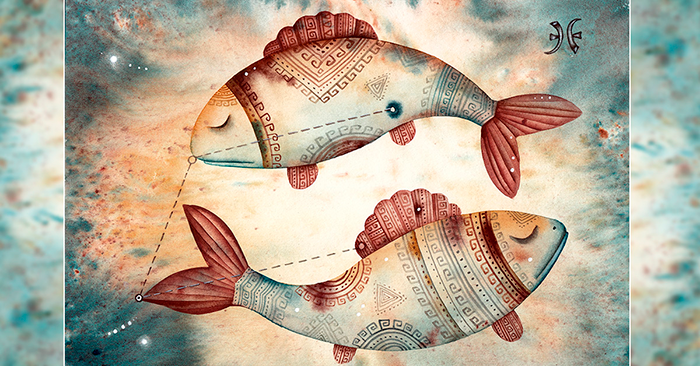 Money for tomorrow
As long as money never sleeps, the root of tomorrow's money success of Pisces is daily efforts for the business.

Jupiter is the planet of luck and expansion and as he gets stuck into his quest for income growth and expansion, he is going to run up against old roadblocks and barriers, whether real or imagined. This is helping to challenge your perceptions and especially when it comes to your needs and priorities when it comes to a balance between money coming in and money going out.
Weekly Pisces horoscope
Raise your cash flow with a weekly money horoscope! Because Money has no holidays, even for Pisces.

The Moon might be gone, but its departure from your income sector over the weekend has left you with a sharp nose for money and a better read on the four planets now ready to move things forward. This wasn't the Moon's first visit to your income sector since Jupiter returned six weeks ago, but it was both the first visit for the year and since the dwarf planet Eris' direct turn gave his quest for income growth and expansion the green light. This has helped to boost your confidence and a sense of what's possible, but it is the dwarf planet Ceres that is trying to rein this in, not so that it holds you back or dents your confidence but to ensure that you don't lose sight of a balance between money coming in and money going out. Ceres is on her first deep dive into your financial needs and priorities in four years and while the real power is on the income side of the financial fence, she is working to ensure you are grounded and to keep things in perspective.
Money horoscope for February 2023
In any case, Pisces have to plan financial stability. This is the key to success in February 2023.

When Jupiter returned to your income sector just before Christmas, he was not so much handicapped by the fact that the dwarf planet Eris was still in retrograde motion here and unable to hit the ground running. The reality was, with Jupiter still in his early weeks in direct motion he wasn't up to running anyway and was happy for the slower pace. It was almost two weeks into 2023 that Eris, the warrior princess of the cosmos and the planet that here for the last nine decades is always responsible for giving the new financial year the green light turned direct. It was a day later that the asteroid Juno, the queen of commitment returned. With Jupiter back in your income sector for just over three weeks by then and having had a chance to adjust to having the planet of luck and expansion back, you were ready to embrace a quest for income growth and expansion that has its roots stretching back to last year. Finally things have the green light but as you move into the new month you might still sense that you are waiting for something. This is partly because while you have the will and the resolve to move things forward, Jupiter is still not up to full speed and you are waiting for two events that by the end of the month will really set things in motion.The first is Venus' return to your income sector on 20th February. Just on her own, Venus can make her time here some of the most lucrative weeks of any year but put the planets of money and luck together here for the first time in over a decade and you have something explosive. It is two days later that the Moon will return. Moving through from 22nd February to 24th February this is something that every four weeks can sharpen your nose for money and act as a trigger, but with Venus and Jupiter just now coming together this will be a whole new story. This is what sets everything in motion. Meanwhile, in the background the dwarf planet Ceres is quietly going about her mission to update your financial needs and priorities, something that the Moon's return from 9th February to 12th February will give you a better read of.