Pisces Money Luck Horoscope for today, 31 May 2023. Check your money luck and improve your cash flow.
Money luck for today, 31 May 2023
Certainly, today Pisces makes money luck for tomorrow. As a result, it makes money luck for next week and month.

At a time of year when all the planetary activity is on the income side of the financial fence, the Moon's monthly visits to your financial sector are an important chance to focus on money matters themselves. While this is an ordinary monthly visit, with the dwarf planet Ceres just three weeks away from returning to resume her deep dive into your financial needs and priorities, this is a chance to start preparing to look beyond the money.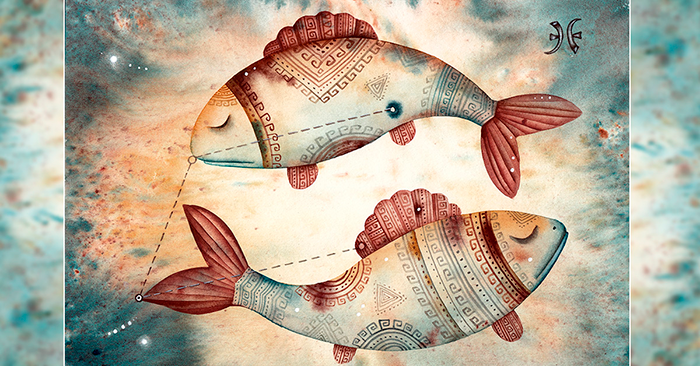 Money for tomorrow
As long as money never sleeps, the root of tomorrow's money success of Pisces is daily efforts for the business.

With no planetary activity in your financial sector, as the Moon leaves today it leaves you with everything needed to stay on top of money matters. You might not know it at the time, but your subconscious has downloaded information that you can continue to access through your financial instincts. While on the income front things are still evolving, when it comes to money matters it is all about trusting your gut.
Weekly Pisces horoscope
Raise your cash flow with a weekly money horoscope! Because Money has no holidays, even for Pisces.

With Jupiter gone from your income sector things have dialled back and with Mars in your work sector, Venus joining him early next week and a Full Moon in your career sector over the weekend, it is the professional gods that are now doing much of the heavy lifting. This kind of professional momentum wasn't there when Jupiter was here, with much of the income he created likely to manifest after he leaves. While there is still planetary activity on the income front these are planets that will stay in the background but as things progress professionally, they know where the money is. Meanwhile, with Jupiter gone the Moon's return to your financial sector from Tuesday to Thursday will be a valuable chance to check in on the other side of the financial fence. Without pushback or competition from Jupiter as it moves through, this could provide a lot more insight into money matters than in previous monthly visits.
Money horoscope for May 2023
In any case, Pisces have to plan financial stability. This is the key to success in May 2023.

While the Sun left your income sector last month, even without an eclipsing New Moon in his final hours this was never going to see things dial back or at least not yet. That will happen but not until 17th May, when almost a year to the day after returning to begin your biggest year for income growth and expansion in over a decade Jupiter, the planet of luck and expansion will finally leave. While Jupiter returned last May, most of the thrust needed to get things up to speed and to gain the right momentum only happened in the last three months. By the time Jupiter returned last year he was already slowing ahead of a retrograde turn that in October saw him retrograde back out again. Jupiter never got out of low gear in the whole five months that he was here in 2022 and when he returned just before Christmas, it was not only to start over from the very beginning again but he was still barely moving. It wasn't until Venus returned in February that Jupiter was starting to pick up speed, with the planets of money and luck coming together to get things going. Since then, the Sun and Mercury have both moved through and an eclipsing New Moon just as Jupiter moved into his final four weeks was the last blast of the final rocket launch that can not only get the most out of his remaining weeks but ensure the momentum continues after he leaves. Jupiter spent the final days of April aligned with the dwarf planet Eris, the warrior princess of the cosmos, who will take over from where he leaves off. Eris has been here since 1926 and represents that part of you that if you dig deep enough, you have always been able to find the resolve to fight for what you deserve. Except you won't have to dig far for Jupiter has brought to the surface and when Jupiter leaves on 17th May she will keep the momentum going. The Moon's return to your income sector from 15th May to 17th May will ensure that your nose for money during Jupiter's final days while keeping you emotionally and intuitively engaged. Meanwhile, it is from 2nd May to 5th May and again from 30th May that the Moon will bring a chance to check in on money matters.