Aries Money Horoscope for today, 31 October 2020. Check your money luck and improve your cashflow.
Money luck for today, 31 October 2020
Today Aries makes money luck for tomorrow, next week and month.

The Moon's return to your income sector and the Full Moon this will create will not only energise both sides of the financial fence but the planets lined up to bring this professional year home. Just three days after Venus left your work sector but not before leaving you with a lucrative sense of direction, the Moon could act as a trigger or catalyst across the income, work and career fronts.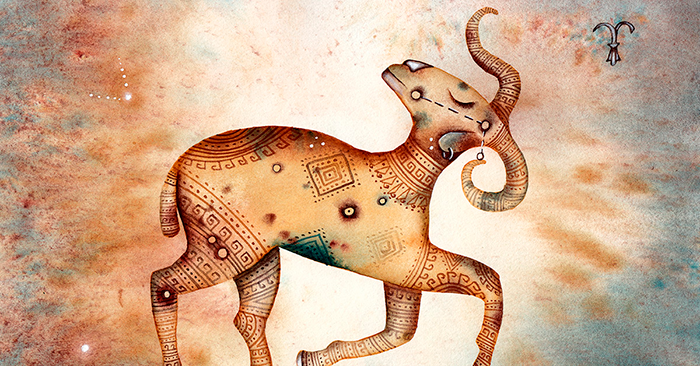 Money for tomorrow, 1 November 2020
Money never sleeps. Root of tomorrow's money success of Aries in today's efforts. This is what tomorrow money horoscope of Aries is about.

A Full Moon, because it is a clash between the Sun and Moon is going to create some tension. With the Moon in your income and the Sun in your financial sector, this is a clash between income and money matters but as well as energising things on both sides of the financial fence, as Jupiter moves into his final seven weeks in your career sector this can energise things across the income, work and career fronts.

Money is not everything in the Life. Sometimes this is the key to money success as well!
Weekly Aries horoscope
Money have no holidays, even for Aries. Let's raise your cashflow with weekly money horoscope!

There is a lot of focus on both sides of the financial fence this week but for the most part, each side gets its own turn. The week begins with the Sun and Mercury aligned in your financial sector and at any time this would be an advantage. This brings the Sun's transparency and Mercury's smart head for money together, allowing you to see things more clearly. However, the Sun only returned on Friday so is looking at money matters with fresh eyes while Mercury has not only been here for a month but will retrograde back out on Wednesday. The Sun is just coming in the door and Mercury is just heading out the same door, with their paths crossing on Monday. This brings a fresh perspective to old ideas. Meanwhile, it is at the other end of the week that the Moon will not only return to your income sector but to create a Full Moon that could act as a catalyst. A clash between the Sun and Moon can create financial tension but also the push that can lead to a breakthrough on both sides of the financial fence.
Money horoscope for October 2020
Aries have to plan financial stability. This is the key to success in money horoscope October 2020.

While the Sun won't return to your financial sector until 23rd October, you begin the month with a head start and that is unusual for this time of year. It wasn't just that Mercury returned in the closing days of September with the smart head for money needed to get your head in the game and around your financial options, though that was early for his return. It was a week earlier that the asteroid Juno, the queen of commitment returned for her first visit to your financial sector that got the ball rolling. Together, they allow you to begin the month with a smart head for money and a sense of resolve. Mercury is normally only here for 14 to 15 days so should be gone by the time the Sun returns, putting a lot of focus in the first two weeks of the month on finalising your financial game plan and resolutions. Instead, a retrograde turn on 14th October will not only keep Mercury here until 28th October but he will leave by retrograding back out. After turning direct next month Mercury will return to start over again and both he and Juno are here then until September. This gives you months rather than weeks to update your financial game plan and resolutions, with the Sun not even turning the solar spotlight onto your financial situation and money matters until 23rd October. With Uranus spending the rest of the year in retrograde motion in your income sector and with a lot of support from Venus, with the planet of money in your work sector from 3rd October to 28th October, this is a chance to give some time and attention to the other side of the financial fence. It does means that when Mercury turns retrograde on 14th October, for two weeks there will be planets in retrograde motion on both sides of the financial fence, with the doors open to the past, second chances, untapped income and financial potential. Also, with planetary activity in your two money houses, you will need to be mindful of a need for balance between money coming in and money going out.