Aries Money Horoscope for today, 12 May 2021. Check your money luck and improve your cashflow.
Money luck for today, 12 May 2021
Today Aries makes money luck for tomorrow, next week and month.

Today's New Moon in your income sector may have been building for the last two days but as the Sun and Moon come together and then start to separate, there could be moments of sudden clarity. With the Sun leaving next week, this is creating an opportunity for new beginnings and a fresh start, knowing that things will continue to evolve.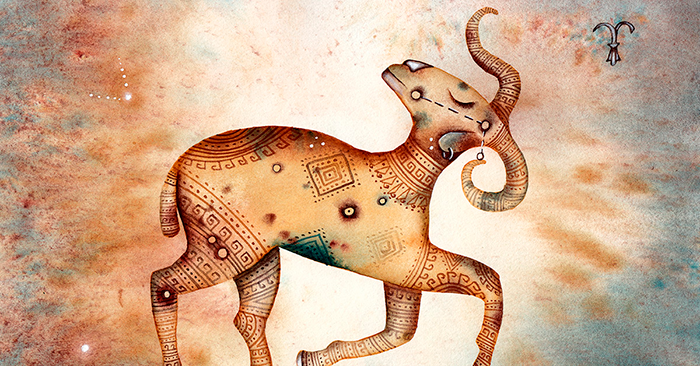 Money for tomorrow, 13 May 2021
Money never sleeps. Root of tomorrow's money success of Aries in today's efforts. This is what tomorrow money horoscope of Aries is about.

On the other side of a New Moon that has given the Sun's last full week in your income sector a tailwind, there is a chance to look to the future. With the Sun leaving next week but planets staying on that will keep the momentum going, the focus shifts to determining what immediate steps need to be taken and what will become part of a longer process.

Money is not everything in the Life. Sometimes this is the key to money success as well!
Weekly Aries horoscope
Money have no holidays, even for Aries. Let's raise your cashflow with weekly money horoscope!

While Venus left your income sector over the weekend and Mercury five days earlier, their DNA is all over this week's New Moon. They might not have stayed on to be part of this, but as the Sun and Moon align to create an opportunity for new beginnings you have Mercury's smart head for money and Venus' motivation to draw on. It helps that the Moon will return on Monday, less than 24 hours after Venus left, so in time to pick up on the planet of money's influence. This is the Sun's last full week in your income sector and by the time the Moon leaves and wraps up the New Moon on Wednesday, it should be time to tie up loose ends. Instead, it was over the weekend and just before Venus left that the dwarf planet Ceres returned, beginning her first deep dive into your income needs and priorities in four years. The Sun will keep the solar spotlight on your income situation, matters and options before leaving next week but the journey will continue.
Money horoscope for May 2021
Aries have to plan financial stability. This is the key to success in money horoscope May 2021.

With the Sun always spending the first three weeks of May in your income sector there is always going to be a lot of focus on income matters at this time of year. What you don't usually have is the eight weeks that Mars has already spent here banked or planetary activity on the career front, rare for this time of year. What are usually the most active and potentially lucrative weeks of any year is instead the tail end of something that Mars began when he returned in early January, with the first three weeks of May key to putting things on track for the rest of the year. Until Mercury leaves on 4th May it is about having your head in the game, using his smart head for money to your advantage. Venus, the planet of money will stay on for another five days and until leaving on 9th May will be focused on updating your expectations, fuelling your confidence and using the laws of attraction to make her final days as lucrative as possible. With the Sun not leaving until 21st April, the solar spotlight will remain on your income situation, matters and options until then, with a New Moon on 12th May giving income matters and potential the green light. However, even with the dwarf planet Ceres' return to your income sector on 8th May things were never going to go off the boil, with Uranus here from 2019 to 2026.The difference is that the Sun's departure will end a proactive phase, aimed at gaining as much traction as possible, knowing that Uranus can keep the wheels turning for the rest of the year. Meanwhile, Ceres is less focused on the money and instead during her 12 week stay will look beyond the money to your real income needs and priorities. Meanwhile, with no planetary activity on the other side of the financial fence but a Full Moon there late last month, the Moon's return to your financial sector from 24th May to 26th May will be a valuable chance to check in. With the Sun gone from your income sector by then, this will be a chance for money matters to get some attention.