Aries Money Horoscope for today, 8 March 2021. Check your money luck and improve your cashflow.
Money luck for today, 8 March 2021
Today Aries makes money luck for tomorrow, next week and month.

Five days after Mars left your income sector, a friendly aspect between Uranus here and the Moon in your career sector will dispel any fears that things will drop off. Instead, while the pace and urgency as dropped off on both fronts, as the Moon and Uranus connect this will give you an intuitive read on the resources that are still very much still in play.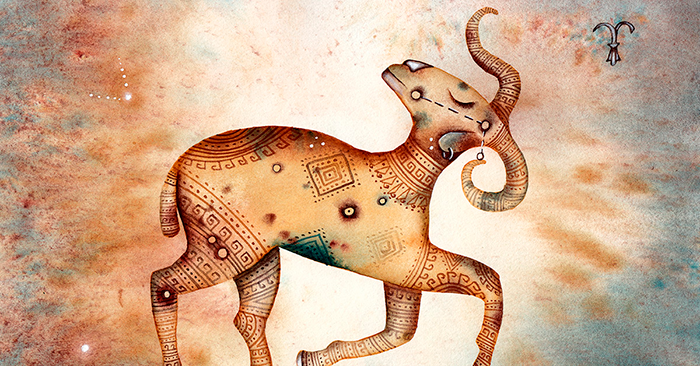 Money for tomorrow, 9 March 2021
Money never sleeps. Root of tomorrow's money success of Aries in today's efforts. This is what tomorrow money horoscope of Aries is about.

As the Moon wraps up its first visit to your career sector since Mars' departure from your income sector last week, you will have a better read on the impact. Thanks to the Moon's friendly aspect to Uranus in your income sector yesterday, this has dispelled any fears that you might have lost your motivation or momentum but has revealed a lack of urgency. You are now playing a long rather than a short game.

Money is not everything in the Life. Sometimes this is the key to money success as well!
Weekly Aries horoscope
Money have no holidays, even for Aries. Let's raise your cashflow with weekly money horoscope!

Mars' departure from your income sector has had both a financial and a professional impact, slowing things down in a way that has reduced the speed wobbles without letting anything go off the boil. After eight weeks, Mars has left you with the means, motivation and the momentum to keep fighting for what you deserve but without the urgency or fear of missing the boat if you don't act. The week not only begins with the Moon in your career sector but at a friendly aspect to Uranus, the planet that will keep the wheels turning on the income front. The Moon will then go on to spend its final hours before leaving on Tuesday aligned with Pluto, the planet that will keep the wheels turning on the professional front. With the Sun and Venus both returning to your income sector later next month, this is a chance to first let things play out and settle and that means professionally as well.
Money horoscope for March 2021
Aries have to plan financial stability. This is the key to success in money horoscope March 2021.

The month begins with Mars in his final days in your income sector and not returning again until later next year, the warrior planet of the cosmos is in full warrior mode. This was given a boost from both Mars' friendly aspect to Pluto in your career sector during the final days of February but also from a Full Moon on the job front, which is just running its course on 1st March. Mars will have been in your income sector for eight weeks by the time he leaves and he has spent every moment of that time encouraging you to fight for what you deserve. This includes declaring war on glass ceilings, roadblocks and barriers, whether real or imagined.While Mars will leave your income sector on 4th March, with Uranus here until 2026 and the Sun, Mercury and Venus all returning next month, this is far from the end of this year's income potential. Mars' job is to get all the engines fired up so that Uranus can continue to maintain them and then next month, there will be another chance to further exploit the potential that will continue to develop after Mars leaves. This makes the start of the month more about putting everything you have into everything you do and fighting for what you deserve but knowing that this is still a long game. The Moon will return to your income sector from 16th March to 19th March, with a chance to check in. The Moon can act as a trigger, making these some potentially lucrative days. Meanwhile, with no planetary activity on the other side of the financial fence in your financial sector, it is an advantage that the Moon will make two visits this month. The first is from 3rd March to 5th March and while the Moon will return while Mars is still in your income sector, he will leave before they can clash. The Moon will return for a second visit on 30th March, where it will end the month. In both visits, the Moon will fuel your financial instincts and imagination while giving you a better read on your financial situation and money matters.