Aries Money Luck Horoscope for today, 19 August 2022. Check your money luck and improve your cash flow.
Money luck for today, 19 August 2022

Today Aries makes money luck for tomorrow, next week, and month.

Having the Moon in your income sector during Mars' last full day here is one thing but even their alignment is just a small part of the advantage this brings. This is sharpening your nose for money and giving you a better sense of what you are fighting for but it is the Moon's link with planets on the job and career fronts that is giving you something to aim for long term.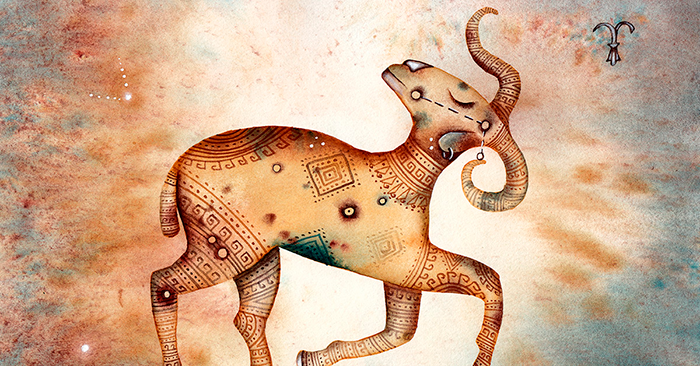 Money for tomorrow, 20 August 2022

Money never sleeps. The root of tomorrow's money success of Aries in today's efforts. This is what tomorrow's money horoscope of Aries is about.

Before leaving your income sector today, the Moon and Mars will be working until the end to leave you with a sharp nose for money and the drive to keep fighting for what you deserve. While this will bring Mars fight for what you deserve to a close, he leaves behind planets across the income, work and career fronts that will keep the momentum going.

Money is not everything in life. Sometimes this is the key to money success as well!
Weekly Aries horoscope

Money has no holidays, even for Aries. Let's raise your cash flow with a weekly money horoscope!

Starting the week with a friendly aspect between Mars on the income and Pluto on the career front would get any new week off to a good start. Even more so when this is not only Mercury's last full week in your work sector but with Mars leaving your income sector on Saturday. You could say that the money gods are leaving the best until last, with the stars aligned on the income, work and career fronts just as Mars enters the home straight of a seven week mission to see you fight for what you deserve. With the North Node and Uranus not only staying on in your income sector but the latter turning retrograde next week, they will stay on to keep the momentum going. This frees Mars to focus on what he can start and on what you can begin fighting for. The Moon's return from Wednesday to Friday will ensure your nose for money is sharp during Mars' final days and can even act as a trigger. The Moon and Mars will both be working to make these final days as lucrative as possible.
Money horoscope for August 2022

Aries have to plan financial stability. This is the key to success in money horoscope August 2022.

This should be a fairly quiet time on both sides of the financial fence and while that is the case for money matters, not to the degree that is normally the case at this time of year. With Uranus in your income sector from 2019 to 2026 and the North Node here from January 2022 to July 2023, the income side of the financial fence was always going to remain active but in a low key way that is more about keeping the wheels turning. At the same time, while there is rarely any planetary activity in your financial sector at this time of year, having the South Node here is helping to give money matters a presence while working with the North Node to maintain a balance between money coming in and money going out.Had things remained the same, this would be a balanced but low key month on both sides of the financial fence but instead, Mars' return to your income sector early last month changed everything and with perfect timing. This is Mars' first visit in two years and already slowing down ahead of a retrograde turn later in the year, instead of spending six weeks here as he normally would, he will have been here for nearly seven weeks by the time he finally leaves on 20th July. That extra time might not sound significant but every day that you have the warrior planet of the cosmos helping you fight for what you deserve is an advantage.While Mars will be gone by the time the Sun returns to your work sector on 23rd August, Mercury's early return on 4th August and growing support from Pluto in your career sector means Mars' final weeks will be full of potential across the income, work and career fronts. Mars' partnership with Pluto is especially important. Since Pluto's return to your career sector in 2008 Mars' return to your income sector every two years has brought the planets of war and revolution together. With Pluto leaving next year this is the last time they will come together here so will be working to make it count.