Aries Money Luck Horoscope for today, 31 May 2023. Check your money luck and improve your cash flow.
Money luck for today, 31 May 2023
Today Aries makes money luck for tomorrow, next week, and month.

The Moon's departure from your work sector yesterday has done more than just leave you with an intuitive read on work and job matters. This was both the Moon's first visit since Jupiter returned to your income sector and the last before Mercury leaves next week, with a friendly aspect to both giving you a read on the changing dynamics on the income front, a week after the Sun's departure should have seen things dial back.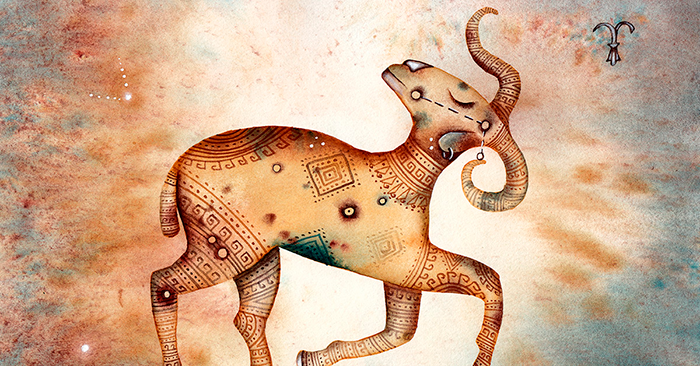 Money for tomorrow, 1 June 2023
Money never sleeps. The root of tomorrow's money success of Aries in today's efforts. This is what tomorrow's money horoscope of Aries is about.

At a time when the main focus has been on the income side of the financial fence and that will remain the case, the Moon's return to your financial sector is a chance to put the focus onto the other side of the financial fence. Because the Moon is coming full circle from an eclipsing Full Moon four weeks ago, this could see things fall into place as things launched them finish playing out.

Money is not everything in life. Sometimes this is the key to money success as well!
Weekly Aries horoscope
Money has no holidays, even for Aries. Let's raise your cash flow with a weekly money horoscope!

Moving into the new working week with the Moon in your work sector is not only good news professionally but financially as well. This first visit since Jupiter's return to your income sector has already seen them move into a friendly aspect over the weekend and before leaving the Moon will form the same aspect to the other planets there including Mercury, who will finally leave later next week. The Moon will be gone by Tuesday but not before getting the week off to a good start and with a lot of insight and understanding on the income and job fronts. It is later in the week that the Moon will shift the focus to the other side of the financial fence as it comes full circle from an eclipsing Full Moon in your financial sector on Thursday. As well as fuelling your financial instincts and imagination this could see things triggered four weeks earlier come to fruition or completion, either way finishing what it began then.
Money horoscope for May 2023
Aries have to plan financial stability. This is the key to success in money horoscope May 2023.

Because the Sun will always spend the first three weeks of May in your income sector, the solar spotlight is always on your income situation, matters and options at this time of year. This year a lot of water had already passed under the bridge before the Sun even returned, while there will be major and more long term developments before he leaves. By the time the Sun returned to your income sector last month Venus, the planet of money had already been and gone, updating your income desires and expectations for the coming year while leaving you with a better sense of where the money is.By the time the Sun returned Mercury was not only here but for over two weeks had been giving you the smart head for money needed to get your head in the game. Normally only here for 14 to 15 days Mercury should have left but instead, a day after the Sun returned on 20th April he turned retrograde and will remain in retrograde motion until 15th May. For the first half of the month this will see the Sun keep the solar spotlight on the road ahead while Mercury has his on the rear view mirror. It is during this time that the Moon will not only move through your financial sector from 5th May to 7th May, but a clash with the Sun will create an eclipsing Full Moon on 6th May. This is something that can energise both sides of the financial fence and as the last eclipse before the lunar nodes leave your two money houses in July, this will make their job of policing a balance between money coming in and money going out more transparent. Meanwhile, it is in between Mercury's direct turn on 15th May and the Sun's departure from your income sector on 21st May that will see everything change. It is on 17th May that Jupiter, the planet of luck and expansion will return to begin your biggest year for income growth and expansion in over a decade, with the Moon's return from 18th May to 20th May giving you an early read on his influence. This will also ensure your nose for money is sharp during the Sun's final days and during Mercury's early days back in direct motion.