Leo Money Luck Horoscope for today, 7 December 2022. Check your money luck and improve your cash flow.
Money luck for today, 7 December 2022

Certainly, today Leo makes money luck for tomorrow. As a result, it makes money luck for next week and month.

From even before Mercury returns to your work sector today to begin bringing this professional year home the stars are already aligned across the income, work and career fronts. The Moon's departure from your career sector just before Mercury returns will ensure your professional instincts are sharp while a friendly aspect between Pluto on the job and the dwarf planet Ceres on the income front is yet to peak.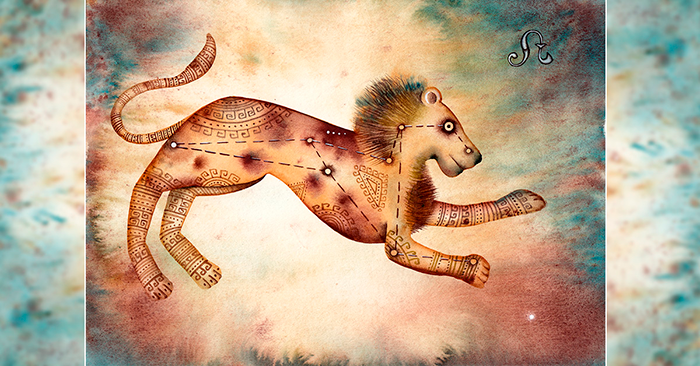 Money for tomorrow, 8 December 2022

As long as money never sleeps, the root of tomorrow's Leo money's luck is daily efforts for the business.

Now in his final two weeks and moving forward in your financial sector, Jupiter is starting to separate from Neptune, who while in direct motion here is still at a standstill. Neptune will stay on to hold onto the dream, while Jupiter is urging you to start taking steps towards turning financial dreams into reality, even if it is just one step at a time.

Even if money is not everything in Life, this is an important part of success as well!
Weekly Leo horoscope

Raise your cash flow with a weekly money horoscope! Because Money has no holidays, even for Leo.

On both sides of the financial fence there is likely to be a new sense of confidence or a sense that something has shifted. On the financial front, where the focus is more on what you do with and how you manage the money you have, this is a result of Neptune's direct turn in your financial sector over the weekend. On the heels of Jupiter's direct turn here 10 days earlier, this has given money matters the green light while releasing the last handbrake holding things back. With Jupiter moving into his final two weeks here on Wednesday the timing couldn't be better. Meanwhile, it is as the dwarf planet Ceres moves into her final two weeks in your income sector on Monday that the support starts flooding in. It begins with the Moon's return to your career sector on Monday, but by Tuesday a friendly aspect to Pluto on the job front will be underway. This will culminate with Venus, the planet of money returning to your work sector over the weekend, where she will stay for the rest of the year.
Money horoscope for December 2022

In any case, Leo has to plan financial stability. This is the key to success in December 2022.

As you move into the final month of this financial year Jupiter, the planet of luck and expansion is still in your financial sector but in his early days back in direct motion is preparing to leave on 21st December, this time not returning again for another decade. Jupiter only retrograded back in at the end of October but is already in direct motion and on his way back out again. However, a lot can happen in 21 days and especially with Neptune turning direct here on 4th December. Until Jupiter leaves the planets of luck and dreams are still working as a team and they are as focused on getting the most out of the remaining weeks of this financial year as they are on the big picture. Jupiter is on a mission to promote financial growth and expansion, with the planet of luck and expansion daring you to believe in what's possible while as the planet of dreams and fantasies, Neptune has been working to reshape your financial dreams since 2012. Together for the last time here in our lifetime, Jupiter and Neptune are working to create a dream that might take until Saturn's return in March to start turning into reality. This makes this a month where it is more about having big financial dreams and plans for the future, even if you don't yet know the when, where and how. The Moon will start the month in your financial sector, ensuring your financial instincts and imagination are fuelled and you are emotionally and intuitively engaged during this first visit before Jupiter leaves. By the time the Moon comes full circle from 27th December to 29th December Jupiter will be gone and in the final days of this financial year there will be a chance to regroup. Meanwhile, it is just two days before Jupiter leaves and slightly overshadowed by the largest and most powerful planet in the solar system that the dwarf planet Ceres will leave your income sector on 19th December. Ceres is less focused on the money and more on her first deep dive into your income needs and priorities in four years. However, as the Moon moves through from 14th December to 17th December it is focused on the money, as it works to sharpen your nose for money and act as a trigger.