Leo Money Luck Horoscope for today, 29 June 2022. Check your money luck and improve your cash flow.
Money luck for today, 29 June 2022

Certainly, today Leo makes money luck for tomorrow. As a result, it makes money luck for next week and month.

Just having the Moon in an intuitive and imaginative part of your chart during Neptune's first full day in retrograde motion in your financial sector is an advantage, putting them in harmony. Yet it is not just the Moon here, with an alignment with the Sun to create today's New Moon a chance to begin retracing your steps with confidence.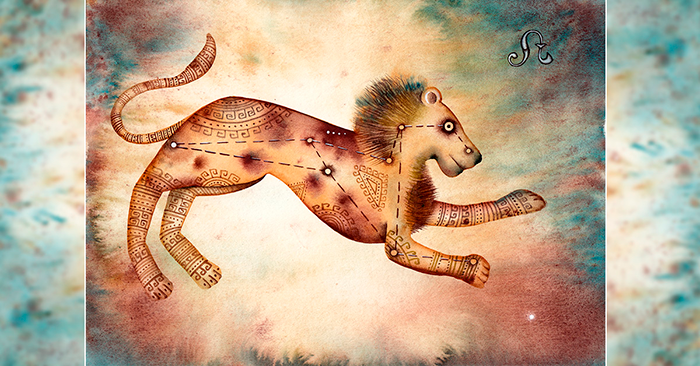 Money for tomorrow, 30 June 2022

As long as money never sleeps, the root of tomorrow's Leo money's luck is daily efforts for the business.

Two days after dreamy Neptune's retrograde turn in your financial sector, the asteroid Juno is making it clear that she is still firmly focused on the future and especially when it comes to sticking to your financial resolutions. The money gods are taking a divide and conquer approach, with a chance to revisit old financial dreams without slowing down your progress.

Even if money is not everything in Life, this is an important part of success as well!
Weekly Leo horoscope

Raise your cash flow with a weekly money horoscope! Because Money has no holidays, even for Leo.

While the first planetary activity in your income sector for the year doesn't begin until early August, the tide is starting to turn on this financial year and the first steps towards a shift away from money matters takes place this week. Until now, all the planetary activity has been in your financial sector, the side of the financial fence where the focus is on your financial situation and money matters and especially when it comes to what you do with and how you manage the money you have. There has been a huge amount of focus on money matters this year, including the nearly five months that Jupiter spent here and Mars' first visit in two years. So much so that as Neptune turns retrograde on Tuesday there is a chance to pause. The money gods are starting to move money matters into review mode, something that will create a space for the planets on their way to your income sector and the start of the most lucrative months of 2022.
Money horoscope for June 2022

In any case, Leo has to plan financial stability. This is the key to success in June 2022.

Because Venus, Mars and Jupiter all left your financial sector last month and because the last only left late last month, you are still adjusting to the shift in dynamics this has created. You began last month with five planets in your financial sector and with the first and only alignment between Jupiter and Neptune, the planets of luck and dreams having just run its course. With Venus and Mars, the planets of money and drive here as well, this brought resources together that have forever changed your sense of what's possible and while things have dialled back the journey continues. Venus, who was the first to leave last month will be back again next year while Mars, who was the last to leave won't return until 2024. However, with Mars' financial passions and fighting spirit still fresh. Jupiter will return in October to tie up loose ends, leaving things open. It is the two planets staying on that can turn a short term advantage into something a lot more enduring. Staying on and here now for the rest of the year are Neptune and the asteroid Juno, one the planet of dreams and the other the queen of commitment, together committed to keeping the dream alive and the momentum going. You don't have the amount or the calibre of planets you have had move through your financial sector over recent months and not forever hold onto the chance this has given you to take your financial power back. The Moon will make its monthly visit to your financial sector from 19th June to 21st June, with a chance to check in just before Neptune's retrograde turn on 28th June. Meanwhile, with no planetary activity in your income sector but a lot developing on the job front, the Moon's visit from 6th June to 9th June is especially important. This will sharpen your nose for money and act as a trigger during Venus, the planet of money's early days in your work sector.