Leo Money Horoscope for today, 8 March 2021. Check your money luck and improve your cashflow.
Money luck for today, 8 March 2021
Certainly, today Leo makes money luck for tomorrow. As a result, it makes money luck for next week and month.

Even though the Sun is just 12 and Venus just 14 days away from leaving your financial sector, a lot of water will pass under the bridge between now and then. That includes the first New Moon here with Venus, planet of money involved in eight years and Mercury returning with the smart head for money needed to focus on the 'when, where and how'.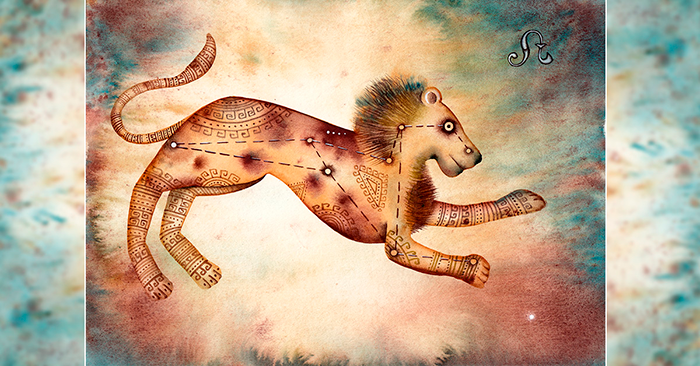 Money for tomorrow, 9 March 2021
As long as money never sleeps, root of tomorrow's money success of Leo in daily efforts for business.

While Mercury is just seven days from his delayed return to your financial sector, this buys you time to work with the Sun and Venus to ensure you are ready to hit the ground running when he returns next week. This means working with the Sun to get an accurate read on money matters and with Venus to update your financial wish list.

Even if money is not everything in the Life, this is important part to success as well!
Weekly Leo horoscope
Raise your cashflow with weekly money horoscope! Because Money have no holidays, even for Leo.

There are a lot of moving parts on the financial front this week, making the Sun's last full week in your financial sector one of the most defining. The Sun and Venus will both catch up with and align with dreamy Neptune this week, creating two very different dynamics. When the Sun and Neptune align midweek this will be a coming together of the Sun's reality checks and Neptune's focus on the dream. As you can't turn financial dreams into reality without getting real, this is the first step in the process. It is a different story when Venus and Neptune not only align over the weekend but during Saturday's New Moon. This will see the planets of money and dreams come together in order to take advantage of the momentum a New Moon can create. In addition, the Asteroid Pallas Athena makes a timely return on Monday. Here now for the rest of the year, the goddess of wisdom will help you navigate this annual financial review and the potential for financial growth over the coming months.
Money horoscope for March 2021
In any case Leo have to plan financial stability. This is the key to success in March 2021.

There will always be a lot of focus on your financial situation and money matters at this time of year, with the Sun always spending the first three weeks of March in your financial sector. The biggest impact this month isn't what is happening on the financial front but what has already and what is yet to happen. In other words, the past and the future are a lot more significant than is usually the case. Because the Sun will always spend the first three weeks of March in your financial sector, this is when the solar spotlight is on your financial situation and money matters. The Sun is here until 20th March, with Venus here until 22nd March and Mercury from 16th March. This is what you would expect at this time of year, with Venus returning to update your financial desires and expectations, along with your financial confidence. Mercury returns to balance this with his smart head for money, which can be used to turn the Sun's reality checks and Venus' desires and expectations into a financial game plan and resolutions, as well as making it easier to make smart financial choices, decisions and plans. The fact that Mercury will stay on after the Sun and Venus leave, makes this the natural last steps. All but Mercury will be here for a New Moon on 13th March that will create an opportunity for new beginnings and to draw a new line in the sand.This is what you would expect at this time of year but the reason why the past plays into this is that just days after the Sun returned last week the dwarf planet Ceres left. This wrapped up a 10 month mission to update your financial needs and priorities, something that you went into this annual financial review with. Why the future is a factor this year is that while even Mercury will leave early next month and dreamy Neptune, here since 2012 will stay on, Jupiter will return in May. This is the first time that the planets of luck and dreams will meet up in your financial sector in our lifetime, with this annual financial review a stepping stone. Meanwhile, the Moon is making the early and the latter days of the month the most potentially lucrative.