Leo Money Horoscope for today, 5 December 2020. Check your money luck and improve your cashflow.
Money luck for today, 5 December 2020
Certainly, today Leo makes money luck for tomorrow. As a result, it makes money luck for next week and month.

As the Moon wraps up its monthly visit to an intuitive and imaginative part of your chart, the friendly aspect it makes to dreamy Neptune in your financial sector each month will leave you with a boost in financial confidence. However, this first encounter since Neptune's direct turn last weekend is also a chance to look to the future with confidence.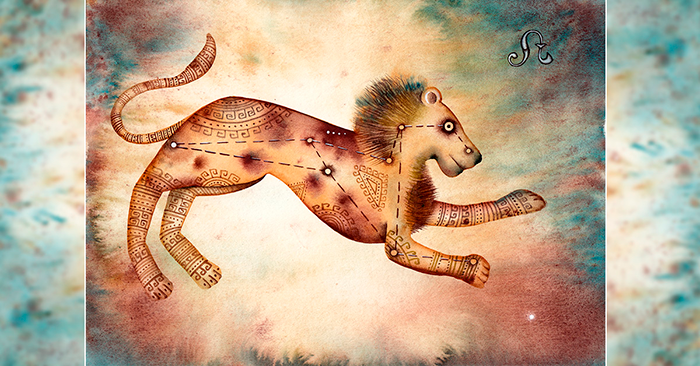 Money for tomorrow, 6 December 2020
As long as money never sleeps, root of tomorrow's money success of Leo in daily efforts for business.

Just a week after dreamy Neptune turned direct in your financial sector and having received a boost in confidence from intuitive and imaginative lunar vibes over the last few days, a friendly aspect to Venus, planet of money is the icing on the cake. This time last week you were still looking back and now you are not just looking to the future but with confidence and especially the confidence to dream and imagine.

Even if money is not everything in the Life, this is important part to success as well!
Weekly Leo horoscope
Raise your cashflow with weekly money horoscope! Because Money have no holidays, even for Leo.

Neptune's direct turn in your financial sector over the weekend has done more than turn your focus away from the past and onto the road ahead. Neptune is the planet of dreams and fantasies and he operates through our imagination, so this is not just about looking ahead but a chance to imagine a future. Support from Venus will strengthen over the course of the week until they form a tight friendly aspect over the coming weekend. As the planets of money and dreams draw closer, so too will your ability to look to the future with confidence. This will get an additional boost from the Moon when it not only returns to an intuitive and imaginative part of your chart midweek but for its first visit since Ceres' return to your financial sector and since Neptune's direct turn. A friendly aspect to them and Venus will fuel your financial confidence, instincts and imagination and for the first time in five months directed towards the future rather than the past.
Money horoscope for December 2020
In any case Leo have to plan financial stability. This is the key to success in December 2020.

While this is a fairly quiet month on both sides of the financial fence, this is what you would expect at this time of year. The annual planetary activity on the income front ended in October while the Sun and the faster moving planets won't return to your financial sector until February. This is the pattern that every financial year takes but while there is no ongoing planetary activity on the income front, it is a different story on the other side of the financial fence. Dreamy Neptune is in your financial sector from 2012 to 2026 but always spending from June to November in retrograde motion, he is just now coming out of hibernation. This is not only Neptune's first full month in direct motion he only turned direct in the closing days of November, so at the start of the month is still at a standstill in his early days in direct motion. This is a chance to start looking to the future but without any pressure to make things happen. This year Neptune is not on his own, with the dwarf planet Ceres back after retrograding out for just over six weeks. Ceres is less focused on the money and more on your financial needs and priorities and with lucky Jupiter returning next year, along with Neptune she is looking to the future. With no planetary activity in your income sector and Ceres and Neptune more focused on the big picture, it is the Moon that will focus on more mundane income and money matters. The Moon will do this when it makes its last visits to your two money houses for the year. The first is to your income sector from 7th December to 9th December. As always this will sharpen your nose for money and act as a trigger, creating what can be the most lucrative days of any month. What makes this visit important, other than being the Moon's last for the year is that it is also the last while Jupiter and Saturn are in your work sector and these could be some pivotal days across the income, work and career fronts. Meanwhile, the Moon's last visit to your financial sector for the year will be a chance to check in with money matters from 20th December to 22nd December.