Leo Money Horoscope for today, 12 May 2021. Check your money luck and improve your cashflow.
Money luck for today, 12 May 2021
Certainly, today Leo makes money luck for tomorrow. As a result, it makes money luck for next week and month.

Even the money gods are encouraging you to keep your money hat off and your professional hat on today and not just because they will ultimately benefit from what a New Moon on the career front can trigger. Instead, with lucky Jupiter just two days away from your financial sector, the money gods are encouraging a wait and see approach.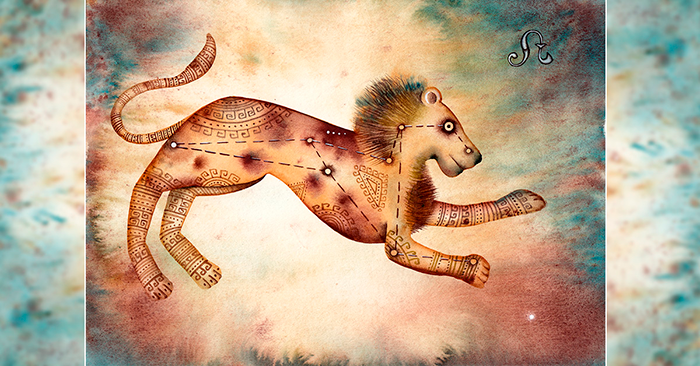 Money for tomorrow, 13 May 2021
As long as money never sleeps, root of tomorrow's money success of Leo in daily efforts for business.

Knowing that Jupiter's return to your financial sector tomorrow will be a game changer, this last full day with dreamy Neptune as the only planet here needs to be all about wishful thinking. When the planets of luck and dreams team up this will take you into unchartered territory, where anything is possible.

Even if money is not everything in the Life, this is important part to success as well!
Weekly Leo horoscope
Raise your cashflow with weekly money horoscope! Because Money have no holidays, even for Leo.

This is not only a week of two halves as far as money matters are concerned but the line this draws will also divide this financial year into two halves. Everything until Friday is business as usual and everything from Friday will be new, unchartered but exciting territory. For you, business as usual means that the faster planets have already moved through your financial sector and dreamy Neptune, here since 2012, is quietly keeping money matters on track. All that changed when Jupiter, the planet of luck and expansion not only returns to your financial sector for the first time in over a decade but to team up with Neptune, for the first time here in our lifetime. It is not just having the planets of luck and dreams on board and working together that is game changing but the fact that they both call this home. In this initial visit, Jupiter is here to plant seeds before retrograding back out at the end of July.
Money horoscope for May 2021
In any case Leo have to plan financial stability. This is the key to success in May 2021.

Both sides of the financial fence have something to offer this month, with a workaround on one and surprise developments on the other. The workaround is having Venus, the planet of money in your career sector until 9th May. With no planetary activity in your income sector until the second half of the year but Venus here to fuel your professional confidence, attract opportunities and steer things in a lucrative direction, this is the next best thing. While Venus is working as part of a team to gain as much professional traction as possible, she will always have an eye on where the money is.It is the Moon's visit to your income sector from 20th May to 20th May that will both sharpen your nose for money and act as a trigger, creating what can be the most lucrative days of any month. What makes the timing auspicious is that the Moon will be here when the Sun leaves your career sector on 21st May. The Moon will also form a friendly aspect to Pluto, in his first full month in retrograde motion in your work sector, creating positive conditions across the income, work and career fronts. Meanwhile, on the other side of the financial fence, for the first two weeks of the month, it is business as usual, with dreamy Neptune on his own in your financial sector where he is keeping the dream alive. Here from 2012 to 2026, Neptune is used to spending the majority of the year on his own, keeping the wheels turning after the faster moving planets move through in February and March each year. The Moon's return to your financial sector from 5th May to 7th May will always fuel your financial instincts and imagination while bringing a chance to connect with dreamy Neptune. As your sixth sense sharpens so too will your read on your over the horizon radar, picking up on Jupiter's approach. It is a week after the Moon leaves that Jupiter will return on 14th May, with the planets of luck and dreams meeting up here for the first time in our lifetime. This opens the doors to a whole new field of possibilities.