Leo Money Luck Horoscope for today, 29 September 2022. Check your money luck and improve your cash flow.
Money luck for today, 29 September 2022
Certainly, today Leo makes money luck for tomorrow. As a result, it makes money luck for next week and month.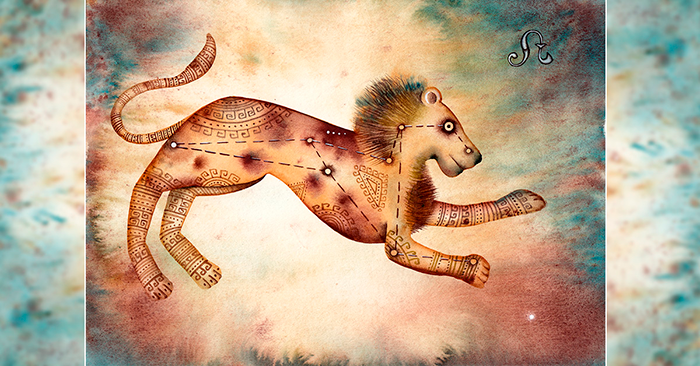 Money for tomorrow, 30 September 2022

As long as money never sleeps, the root of tomorrow's Leo money's luck is daily efforts for the business.

Venus' departure from your income sector today has not only left behind planets that can keep the momentum going but with ongoing support from planets on the job and career fronts. With Venus gone and Mercury just two days away from turning direct, this is a chance to focus more on the rear view mirror and the 20/20 hindsight that Mercury's smart head for money comes with.

Even if money is not everything in Life, this is an important part of success as well!
Weekly Leo horoscope

Raise your cash flow with a weekly money horoscope! Because Money has no holidays, even for Leo.

No matter what the cosmic conditions, beginning the week with the Moon just leaving your income sector would always be an advantage, giving you a sharp nose for money and a lucrative sense of direction from the start. However, while this is an ordinary monthly visit it is the timing that makes this a potential game changer. The Moon returned just hours after the Sun left on Friday and just hours before Mercury retrograded back in for a short double dip visit. This is also the Moon's only visit while Venus, the planet of money is here and as she will be working to make her final days as lucrative as possible before leaving on Thursday the timing couldn't be better. It is just a day after the Moon leaves that Venus and Mercury will not only align in your income sector on Tuesday but just as they both move into a friendly aspect to Pluto, in his last full week in your work sector. The Moon leaves you emotionally and intuitively engaged just as the stars are aligning on the income and job fronts.
Money horoscope for September 2022

In any case, Leo has to plan financial stability. This is the key to success in September 2022.

Because the Sun will always spend the first three weeks of September in your income sector, the solar spotlight is always on your income situation, matters and options at this time of year. This year you have both a head start and a lot more professional momentum to draw on than is normally the case. The head start came from the three weeks that Mercury had already spent in your income sector before the Sun returned last month, giving you a sharp nose for money and your head already in the game from the start. While Mercury left just a few days later, he will retrograde back in for a double dip visit just hours after the Sun leaves on 23rd September. Venus' return on 5th September will ensure there is continuity and with Mercury, back by the time, she leaves on 29th September, continuous planetary activity all month. As the planet of money, it is Venus' return that can make these the most lucrative weeks of any year, due to her ability to boost your confidence and a belief in what you deserve while bringing the laws of attraction into play. With Venus here from 5th September to 29th September she will influence the majority of the month. While the Sun, Mercury and Venus move through your income sector at this time every year and since his return in 2008 this has put them at a friendly aspect to Pluto in your work sector, you have had additional resources this time. While Pluto is always in retrograde motion at this time each year, it was while Mercury was still in your income sector that Mars wrapped up a seven week visit to your career sector.Mars has left and Uranus is now in his first full month in retrograde motion in your work sector but this has created a lot of untapped professional and income potential that the money gods can now exploit. At the same time, this will create some competition for Neptune and the asteroid Juno, on the other side of the financial fence in your financial sector. The most significant clash between income and money matters will come when the Moon not only moves through your financial sector from 9th September to 12th September but the Full Moon this will create on 10th September. This will see the Moon clash with the Sun in your income sector, energising both sides of the financial fence.