Leo Money Luck Horoscope for today, 24 October 2021. Check your money luck and improve your cash flow.
Money luck for today, 24 October 2021
Certainly, today Leo makes money luck for tomorrow. As a result, it makes money luck for next week and month.

With the Sun now at a more positive aspect to Neptune in your financial sector and Jupiter, in his first weekend in direct motion and now on his way back for after leaving in July, there is reason to look to the future with confidence. At this point, while nothing concrete may have changed, the support systems around money matters are inspiring a more positive attitude and for good reason.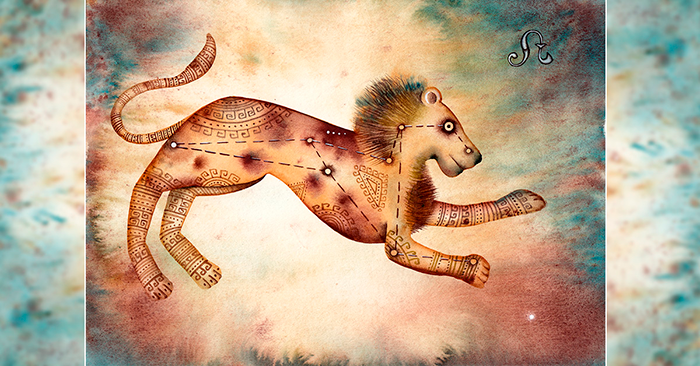 Money for tomorrow, 25 October 2021
As long as money never sleeps, root of tomorrow's Leo money's luck in daily efforts for business.

A week after the Moon left your financial sector, it is gearing up to once again have a pivotal impact on money matters as you play the waiting game. Seven days after Jupiter's direct turn saw the planet of luck and expansion begin his trek back to your financial sector, the Moon has helped to inspire your financial instincts and imagination, something that is key to looking to the future with confidence.

Even if money is not everything in the Life, this is important part to success as well!
Weekly Leo horoscope
Raise your cashflow with weekly money horoscope! Because Money have no holidays, even for Leo.

While the Moon will leave your financial sector on Monday, just starting the week here will have a positive impact on the rest of the week and more so than would normally be the case. When the Moon returns each month it will always fuel your financial instincts and imagination while offering a chance to become more emotionally and intuitively engaged in money matters. The Moon will always align with dreamy Neptune just before leaving, something that can fuel your financial imagination and wishful thinking. The difference this time is that just as the Moon and Neptune align on Monday Jupiter is turning direct, something that will see this giant planet make a U turn and begin the journey back to your financial sector, where he left in July. This sets the scene for a reunion between the planets of luck and dreams later in the year and just as the Moon is inspiring wishful thinking, there is the promise of turning dreams into reality.
Money horoscope for October 2021
In any case Leo have to plan financial stability. This is the key to success in October 2021.

The Sun's departure from your income sector on 23rd September may have taken the solar spotlight off your income situation and matters and may have ended all planetary activity on the income side of the financial fence but not before leaving behind more than enough momentum. Over the past few months not only have the Sun, Mercury and Venus made their annual transit through your income sector but Mars made his first visit in two years. It was Mars' return in July that got things off to an early start and you are still benefiting from his war on glass ceilings, roadblocks and barriers, whether real or imagined. While there is no more planetary activity in your income sector, as the planets moved through they all formed a friendly aspect to Uranus on the career and Pluto on the job front. It is the lucrative sense of direction that this has left the planets on the job and career fronts with that will keep the momentum going and the legacy of recent months alive. Even more so on the job front, where Pluto's direct turn on 7th October will give work and job matters the green light. However, it is Venus' return early next month that will see the planet of money spend the next four months in your work sector, something that will have positive implications on the income and job fronts. When the Sun left your income sector this took the pressure off Neptune, still in retrograde motion in your financial sector. After months of planetary activity on the income front, this shifts the focus back onto money matters but in a low key way. This month is more about keeping the income momentum going while putting more focus on money matters and especially on Neptune's review phase. The Moon's return to your financial sector from 16th October to 18th October will fuel your financial instincts and imagination while giving you a better read on money matters. Meanwhile, the Moon's return to your income sector could make 3rd October to 5th October potentially lucrative days as well as 31st October.