Leo Money Luck Horoscope for today, 24 March 2023. Check your money luck and improve your cash flow.
Money luck for today, 24 March 2023
Certainly, today Leo makes money luck for tomorrow. As a result, it makes money luck for next week and month.

It is all go on the professional front as the dwarf planet Ceres spends her first full day back in your income sector. While Pluto will leave your work sector before the Moon not only returns to your career sector but for its only visit while Venus, the planet of money is here, Ceres is here for both. You have reached an important crossroads across the income, work and career fronts.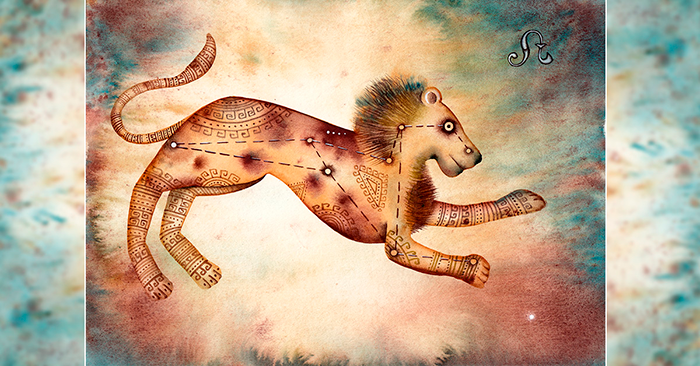 Money for tomorrow, 25 March 2023
As long as money never sleeps, the root of tomorrow's Leo money's luck is daily efforts for the business.

The dwarf planet Ceres only returned to your income sector two days ago but in that time this whole professional year has been transformed. Ceres moved straight into a friendly aspect to Pluto in your work sector when she returned and until he left yesterday, while today it is having the Moon in your career sector that she is being drawn to. This is creating a whole new awareness across the income, work and career fronts.

Even if money is not everything in Life, this is an important part of success as well!
Weekly Leo horoscope
Raise your cash flow with a weekly money horoscope! Because Money has no holidays, even for Leo.

Until the Sun leaves your financial sector on Tuesday the solar spotlight is still on your financial situation and money matters, as it always is at this time each year. While Mercury left over the weekend, this has left you with the smart head for money needed to keep your head in the game and as you prepare to shift from the Sun's annual housekeeping to a more long term focus. Helping with that transition is the Moon's return to your financial sector just as you move into the new week, ensuring your financial instincts and imagination are fuelled from the start while keeping you emotionally and intuitively engaged during the Sun's final hours and after he leaves. It is on Monday that just three days after his return, the Moon will align with Saturn here for the first time here in three decades. As the Sun is wrapping up its annual month long visit, Saturn has just started a three year mission to see you take your financial power back. Thanks to the Moon you are emotionally engaged as the focus shifts from one to the other.
Money horoscope for March 2023
In any case, Leo has to plan financial stability. This is the key to success in March 2023.

While there are new developments on both sides of the financial fence this month and while one is a lot more game changing, the other will have exciting implications across the board. The more game changing is Saturn's return to your financial sector on 8th March, with his first visit in three decades beginning while the Sun is here and while the solar spotlight is already on your financial situation and money matters. The Sun will always spend the last 10 days of February and the first three weeks of March in your financial sector and until leaving on 21st March will make everything more transparent. While Venus has already been and gone, she got to spend time on her own with dreamy Neptune and this has given you a chance to cement your financial dreams, desires and expectations before the Sun even returned. Mercury will return from 3rd March to 19th March with a short but timely chance to use his smart head for money to get your head in the game and to think on your feet. This will ensure that when Saturn returns to begin a three year mission to take your financial power back on 8th March you will know what you want, you will have your head in the game, eyes open and head out of the sand from the start. Saturn will spend the next three years with Neptune, working together until early 2025 to turn financial dreams into reality but by doing whatever it takes for as long as it takes. The Moon's return from 20th March to 22nd March will ensure your financial instincts are sharp and you are emotionally and intuitively engaged as the Sun leaves on 21st March, while this first visit since Saturn's return will give you a feel for his influence. Meanwhile, while the dwarf planet Ceres' return to your income sector on 23rd March is not nearly as significant, she will return just six days after Venus, the planet of money's return to your career sector and during Pluto's last full day in your work sector. Before then, it is the Moon's return to your income sector from 6th March to 9th March that will see it form a friendly aspect to Pluto for the last time before he leaves, making these good days on the income and job fronts.