Leo Money Luck Horoscope for today, 1 February 2023. Check your money luck and improve your cash flow.
Money luck for today, 1 February 2023
Certainly, today Leo makes money luck for tomorrow. As a result, it makes money luck for next week and month.

When the Sun returns to your financial sector in 18 days, he will put the solar spotlight on your financial situation and money matters but in a way that is all about having your eyes open and head out of the sand. With Saturn just five weeks away from his first visit in three decades, something that will call for more personal responsibility, Venus and Neptune are making the most of a chance to first create the financial desires and dreams that will give you a starting point.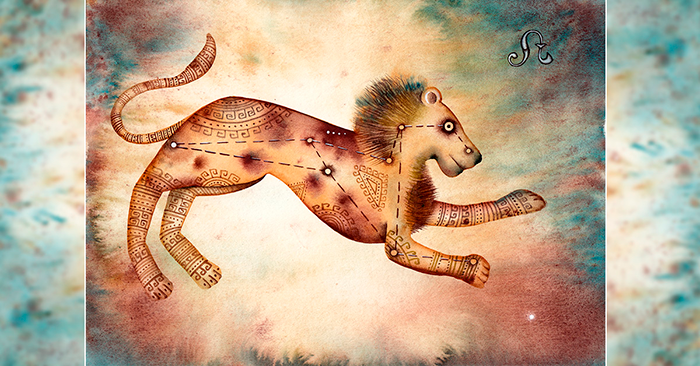 Money for tomorrow, 2 February 2023
As long as money never sleeps, the root of tomorrow's Leo money's luck is daily efforts for the business.

What is significant about the Moon's return to an intuitive and imaginative part of your chart today is that it returns in the heart of Venus, the planet of money's first full week in your financial sector. Over the next few days this will put them in harmony, while a friendly aspect to both Venus and to dreamy Neptune will help to fuel your financial confidence, instincts and imagination.

Even if money is not everything in Life, this is an important part of success as well!
Weekly Leo horoscope
Raise your cash flow with a weekly money horoscope! Because Money has no holidays, even for Leo.

While the Moon won't return for its next visit to your income sector until next week, this is giving you a chance to first get your professional ducks in a row. When the Moon returns next week it will not only sharpen your nose for money and act as a trigger but during Mercury's final days in your career sector. Until then, the week begins with Mercury at a friendly aspect to Uranus in your work sector, a week after his direct turn finally gave this new professional year the green light. The Moon is still here when this peaks on Monday, getting the new working week off to a good start and creating the kind of momentum that the Moon can exploit when it returns to your income sector next week. In the meantime, the focus is on the other side of the fence as Venus not only spends her first full week in your financial sector but for the first time in three years has returned to find Neptune on his own here. Until the Sun returns, this allows the planets of money and dreams to focus on the 'what' rather than the when, where and how.
Money horoscope for February 2023
In any case, Leo has to plan financial stability. This is the key to success in February 2023.

While the dwarf planet Ceres' retrograde turn on 4th February means that she will retrograde back into your income sector next month, until then all the planetary activity is on the other side of the financial fence in your financial sector. Here the focus is more on what you do with and how you manage the money you have, but for the first 19 days of the month it will be less about financial housekeeping and more about fuelling your financial desires and dreams, which could involve a lot of wishful thinking. It was in December that Jupiter finally left your financial sector, leaving behind the potential for ongoing financial growth and expansion. Jupiter was less worried about finishing what he started because he was not only leaving behind planets that could keep you motivated, he knew that the real growth would happen when Saturn returns. Jupiter left behind Neptune, the planet of dreams and the asteroid Juno, the queen of commitment, something that allowed you to set your financial dreams and resolutions for this new financial year with confidence. Juno left last month and it was two weeks later that Venus returned, finding Neptune on his own here for the first time in three years. It is Saturn's return next month that will see him spend the next three years with Neptune, with the time and resources to turn financial dreams into reality. Until then with Venus and Neptune, the planets of money and dreams on their own until the day before Venus leaves on 20th February, it is all about making those dreams as robust and as defined as possible. It is the Sun's return on 19th February and the Moon's return a day later as a New Moon that will usher in a more practical phase but leaving just minutes after the New Moon on 20th February, Venus' job will be done by then. Meanwhile, with no planetary activity on the income front but a lot happening on the job and career fronts, the Moon's visit to your income sector from 7th February to 9th February will sharpen your nose for money and act as a trigger.