Gemini Money Luck Horoscope for today, 31 May 2023. Check your money luck and improve your cash flow.
Money luck for today, 31 May 2023
Certainly, today Gemini makes money luck for tomorrow. As a result, it makes money luck for next week and month.

While Venus, the planet of money is just six days away from leaving your income sector, it is from the Moon's return to your work sector tomorrow that things will become a lot more active and that includes across the income, work and career fronts. This last quiet day before Venus leaves is giving you a chance to just focus on the money and especially in terms of what you want rather than on the when, where and how.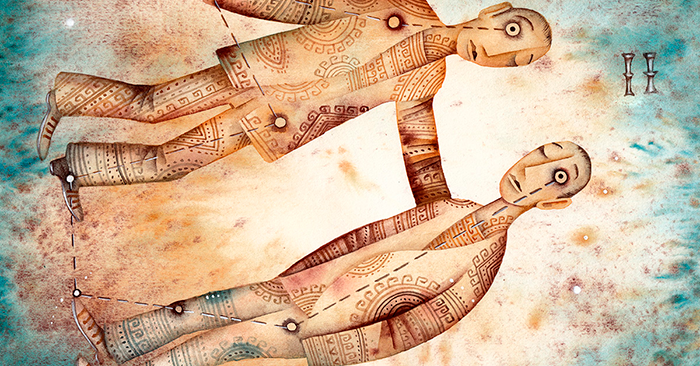 Money for tomorrow, 1 June 2023
As long as money never sleeps, the root of tomorrow's money success of Gemini is daily efforts for the business.

The Moon's return to your work sector today is not only good news professionally but financially as well. This is the Moon's only visit while Venus, the planet of money is in your income sector and it comes as she not only moves into her final days but is drawing closer to a friendly aspect to Neptune on the career front. Coming full circle from an eclipsing Full Moon, this will have a positive impact across the income, work and career fronts.

Even if money is not everything in Life, this is an important part of success as well!
Weekly Gemini horoscope
Raise your cash flow with a weekly money horoscope! Because Money has no holidays, even for Gemini.

As she moves into her last full day in your income sector Venus has the kind of support that could make this the best week of her short four week visit. While the Moon's return last week sharpened your nose for money and acted as a trigger, it is when things come together professionally that the full income potential could be realised. It is towards the end of the week that things start coming together, starting with the Moon's return to your work sector on Thursday. While an ordinary monthly visit, coming full circle from an eclipsing Full Moon and for its only visit while Venus is here, could bring unexpected developments on the income and job fronts. It is then that Venus will spend her last weekend at a friendly aspect to Neptune, bringing things together across the income, work and career fronts in her final days. With Venus not leaving until early next week, this will have a flow on effect.
Money horoscope for May 2023
In any case, Gemini has to plan financial stability. This is the key to success in May 2023.

With the Sun not returning to your income sector until later next month, the point in each year when the solar spotlight shifts onto your income situation, matters and options, this is early in the year to have planetary activity here. Yet things have not only gotten off to an early start, the conditions are ideal for making May not only the most lucrative month of 2023 but with implications for months to come. It was in March that Mars returned for his first visit to your income sector in two years and held back for seven months by his retrograde phase in Gemini, he was late to return and has been fighting to make up for lost time ever since. By the time you move into the new month Mars has been in your income sector for nearly six weeks, with his war on glass ceilings, roadblocks and barriers, whether real or imagined as he urges you to fight for what you deserve already having a lot of support. That support has come from a friendly aspect to Saturn in your career sector and to the South Node in your work sector. An eclipsing Full Moon in your work sector on 6th May is going to energise things across the income, work and career fronts, making Mars' job a lot easier. However, it is a day after the Moon leaves that things will take an even more lucrative turn when Venus, the planet of money returns to your income sector on 8th May. Where Mars gives you the drive to fight for what you deserve, Venus works through the laws of attraction and working in tandem for the first time here in two years, this and the support from the professional gods is what makes this such a potentially lucrative month. Mars will leave on 21st May, but Venus will stay on, making the most of the last full month this year when there is no planetary activity on the other side of the financial fence to compete with. The Moon's return to your income sector from 22nd May to 24th May will be a chance to regroup after Mars leaves, while at the same time this can act as a trigger at a point when the laws of attraction are in effect.