Gemini Money Horoscope for today, 28 July 2021. Check your money luck and improve your cashflow.
Money luck for today, 28 July 2021
Certainly, today Gemini makes money luck for tomorrow. As a result, it makes money luck for next week and month.

Mercury's departure from your income sector today might bring all planetary activity on the income front for the year to a close but not before leaving you with everything needed to stay on track. Mercury leaves you with the smart head for money needed to continue to steer the momentum gathered since Mars' return in April in the right direction.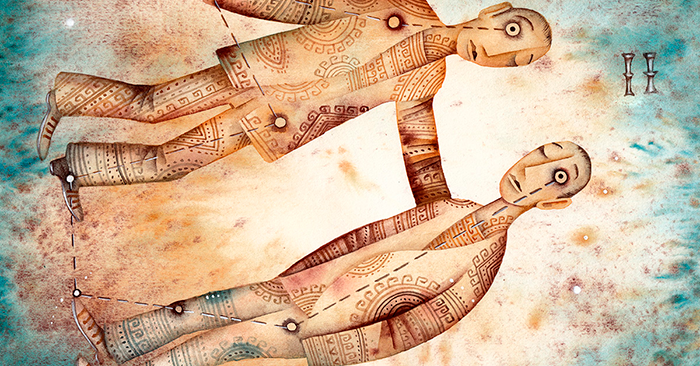 Money for tomorrow, 29 July 2021
As long as money never sleeps, root of tomorrow's money success of Gemini in daily efforts for business.

Mercury's departure from your income sector yesterday may have ended all planetary activity on this side of the financial fence for the year but not before leaving you with all the resources needed moving forward. The momentum that began building when Mars returned in April will continue while Mercury has left you with the smart head for money needed to keep your head in the game and your feet on the ground.

Even if money is not everything in the Life, this is important part to success as well!
Weekly Gemini horoscope
Raise your cashflow with weekly money horoscope! Because Money have no holidays, even for Gemini.

A bit of financial tension at the start of the week is not only a small price to pay compared to the benefits, it couldn't come with better timing. Any financial tension on Monday is a result of a clash between Mercury, in his final days in your income sector and Pluto in your financial sector. Every planet that has moved through your income sector since Mars' return in April has faced the same clash, something that puts a balance between money coming in and money going out to the test. However, with Mercury not only leaving your income sector on Wednesday but ending all planetary activity on the income front, this will not only ensure you are paying attention but will be the push to make the most of his smart head for money. The Moon's return to your career sector on Monday will not only sharpen your professional instincts but will give you the confidence to turn any financial tension into motivation.
Money horoscope for July 2021
In any case Gemini have to plan financial stability. This is the key to success in July 2021.

Because the Sun will always spend the first three weeks of July in your income sector, the solar spotlight is always on your income situation, matters and options at this time of year. The difference this year is that a lot of water has already passed under the bridge and instead of getting things started the Sun, here until 23rd July and Mercury, here from 12th July to 28th July are more focused on tying up loose ends and bringing things home. This year things kicked off much earlier than is normally the case when Mars, who didn't visit your income sector at all in 2020 returned in late April. He was joined by Venus in early June, bringing the planets of money and war together here for the first time since 2009.Venus left in the closing days of June and Mars two weeks earlier but not before raising the bar on your expectations, bringing the laws of attraction into effect and declaring war on glass ceilings, roadblocks and barriers, whether real or imagined. Mars is gone but his urge to fight for what you deserve continues and is the legacy that the Sun has inherited and will continue to keep the spotlight on until leaving on 23rd July. Because of the momentum already created, the Moon's return from 9th July to 11th July and the New Moon this will create on 10th July could be some of the most lucrative days of the month. Meanwhile, Mercury will return from 12th July to 28th July with the smart head for money needed to tie up loose ends. It is just a day after Mercury leaves, ending all planetary activity on the income front but not the momentum created that Jupiter will retrograde back out of your career sector. As if waiting for the last planet to leave your income sector and for things there to run their course, the planet of luck and expansion withdraws the support that is no longer needed. It is then that the focus will shift back onto the other side of the financial fence, where Pluto is quietly keeping money matters on track but in retrograde motion, is in review mode.