Scorpio Money Luck Horoscope for today, 30 November 2021. Check your money luck and improve your cash flow.
Money luck for today, 30 November 2021

Certainly, today Scorpio makes money luck for tomorrow. As a result, it makes money luck for next week and month.

While an alignment between the Sun and Mercury in your income sector is creating positive conditions on the income front and especially for getting your head around your options, this is still just part of the picture. With an eclipsing New Moon here later in the week and Mars returning 10 days later, income potential is just starting to reveal itself.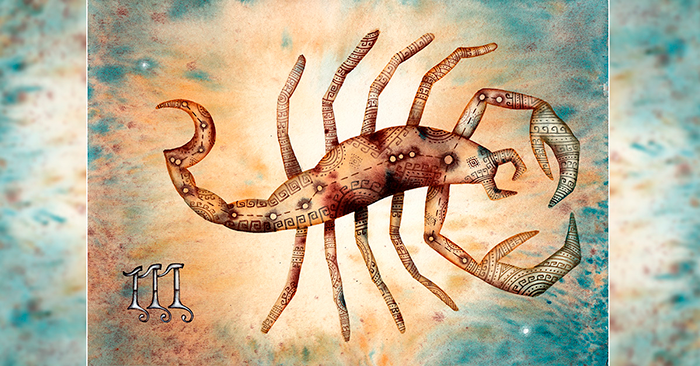 Scorpio Money for tomorrow

As long as money never sleeps, the root of tomorrow's money success of Scorpio is in daily efforts for the business.

A week that began with the Sun and Mercury aligned in your income sector has gone on to see both form a friendly aspect to planets on the job front. However, this is just the start of what this week holds, with the Moon not only returning to your income sector later in the week but as an eclipsing New Moon that could trigger unexpected developments.
Weekly Scorpio horoscope

Raise your cash flow with a weekly money horoscope! Because Money has no holidays, even for Scorpio.

A week that begins with the Sun and Mercury aligned in your income sector and end with Saturday's eclipsing New Moon acting as a catalyst was never going to be an ordinary one. The Sun and Mercury only returned last week but with Venus already been and gone, they are following in the planet of money's footsteps, which is giving them a lucrative sense of direction to follow. While there will always be a New Moon at some point during the Sun's month long visit to your income sector, this is the last total solar eclipse here until 2030. An ordinary New Moon can trigger new beginnings, opportunities and can get things moving on the income front. However, it is the Moon's closeness to the South Node and its access to untapped income potential that turns this into the most powerful New Moon possible. While Mars is still nine days away from beginning his war against glass ceilings, this will do much of the hard work for him.
Money horoscope for November 2021

In any case, Scorpio has to plan financial stability. This is the key to success in November 2021.

While the Sun's return to your income sector on 22nd November will always turn the solar spotlight onto your income situation, matters and options at this time every year, a lot of water will have passed under the bridge by then. In fact, a lot of water has already passed under the bridge even before you move into the new month, with a case of deja vu that takes you back to the start of the year. 2021 began with Venus, the planet of money and the asteroid Juno, the queen of commitment in your income sector. This allowed you to start the year with a sense of confidence, resolve and conviction. Venus left just a few days later and as Juno will usually spend two months here every four years, she should have been long gone. Except when Venus returned last month it was to find that thanks to a retrograde phase Juno was still here. Venus will leave on 5th November and Juno 10 days later but this takes you back to the New Year, this time with the resources to turn resolutions into reality. It is a week after Juno leaves on 15th November that the Sun will return to begin a month long visit that will expand into something much more next month. It is while the Sun is here that Mars will return on 13th December and not due to leave until the end of January, what at the start of November is the resolve to turn desires into reality will have the means and the time to become reality. While this gets November off to a lucrative start this is nothing compared to the potential that Jupiter's return to your work sector later next month will create. Meanwhile, as she spends her first full month in retrograde motion in your financial sector, the dwarf planet Ceres is still on a mission to help you better understand your financial needs and priorities but is now doing this by looking back.