Sagittarius Money Horoscope for today, 12 May 2021. Check your money luck and improve your cashflow.
Money luck for today, 12 May 2021
Certainly, today Sagittarius makes money luck for tomorrow. As a result, it makes money luck for next week and month.

There is a curious mix of influences that have gone into creating positive conditions on the income and job fronts today. A New Moon on the job front is all about new possibilities while its friendly aspect to Pluto, in retrograde motion in your income sector, is more about the past and untapped income potential.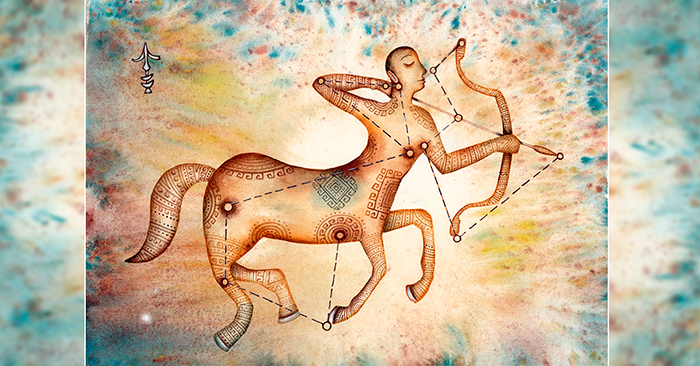 Money for tomorrow, 13 May 2021
As long as money never sleeps, root of tomorrow's money success of Sagittarius in daily efforts for business.

On the other side of a New Moon in your work sector, there should be a new sense of confidence on both the job and income fronts. Where this has given work and job matters the green light, a friendly aspect to Pluto in his early weeks in retrograde motion in your income sector has given you a better read on the tie in between the two.

Even if money is not everything in the Life, this is important part to success as well!

Love horoscope for Sagittarius
Weekly Sagittarius horoscope
Raise your cashflow with weekly money horoscope! Because Money have no holidays, even for Sagittarius.

This is a good week for both sides of the financial fence and fortunately, at different ends of the week and without creating conflict between the two. More accurate would be to say that there is an increased focus on income and money matters at either end of the week, with Pluto keeping income and Mars keeping money matters active all week. It is a New Moon in your work sector and its friendly aspect to Pluto, in retrograde motion in your income sector that makes the first part of the week especially good for income and job matters. Meanwhile, the focus shifts to the other side of the fence in the latter part of the week and especially over the weekend. It begins with Jupiter's return to your home and family sector on Friday, something that puts the planet of luck on friendly terms with Mars in your financial sector. It is on Saturday that the Moon will return for its only visit to your financial sector while Mars is here, giving you a better read on his warrior spirit.
Money horoscope for May 2021
In any case Sagittarius have to plan financial stability. This is the key to success in May 2021.

There is a major shift in the dynamics of this financial year this month, with the until now dominant planetary activity on the income front taking a backseat in order for money matters to have their turn. Until Mars returned to your financial sector on 23rd April there had been no planetary activity on the side of the financial fence that is focused on your financial situation and money matters as a whole. On the other hand, there has been continuous planetary activity on the income front, with Pluto's retrograde turn in your income sector late last month offering a chance to pull back.In your income sector from 2008 to 2024, Pluto will always spend from April to September in retrograde motion but for the first time since 2017 without Saturn's need to focus on financial housekeeping. Instead, Pluto is more focused on the past, second chances and untapped income potential as he retraces his steps. With a lot of planetary activity on the job front this month including Venus, the planet of money in your work sector until 9th May, the timing couldn't be better. Pluto's retrograde phase will see the urgency drop on the income front while turning your focus to the rear view mirror.This creates an opening for Mars to come in and occupy the forward looking focus while giving money matters themselves some much needed attention. While the Sun and Venus will both return to your financial sector next month, Mars will spend the whole month on his own and this leaves him free to fuel your financial passions and fighting spirit, as he helps you take your financial power back. Mars can declare war on roadblocks and barriers, whether real or imagined, giving money matters some much needed momentum. Because Mars is only here for seven weeks but planetary activity will continue through to the end of July, Mars' focus is on what you can get started on what new paths you can forge.