Sagittarius Money Horoscope for today, 5 December 2020. Check your money luck and improve your cashflow.
Money luck for today, 5 December 2020
Certainly, today Sagittarius makes money luck for tomorrow. As a result, it makes money luck for next week and month.

The Moon's departure from your financial sector today will always leave you with your financial instincts and imagination fuelled as well as some financial tension after a clash with all three planets in your income sector. This time both sides of the financial fence are well supported and this is more likely to leave you feeling empowered.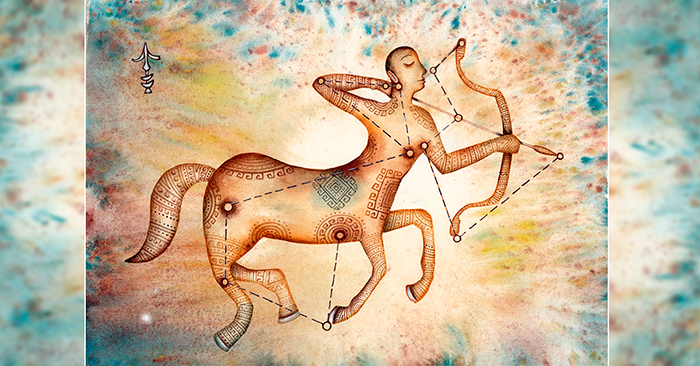 Money for tomorrow, 6 December 2020
As long as money never sleeps, root of tomorrow's money success of Sagittarius in daily efforts for business.

It was just over 12 months ago that Jupiter, the planet of luck and expansion returned to your income sector and today he moves into his final two weeks here, ready to bring things home. It was a clash with the Moon as it moved through your financial sector two days ago that may have created some financial tension but this is the motivation needed to make the next two weeks count.

Even if money is not everything in the Life, this is important part to success as well!

Love horoscope for Sagittarius
Weekly Sagittarius horoscope
Raise your cashflow with weekly money horoscope! Because Money have no holidays, even for Sagittarius.

The Moon has just left your work sector as we move into the new week and it has also just made its last friendly aspect to Jupiter and Saturn before they leave your income sector. The last thing the Moon did before leaving was form a friendly aspect to Saturn, something that it has done so many times since his return to your income sector in 2017 that this has become the norm. However, this was the last time the Moon will move through to find Saturn and Jupiter here and now in their final weeks, this is the right boost in income and job confidence at the right time. However, just as important is the Moon's return to your financial sector midweek, something that will see it clash with Jupiter and Saturn. This time this will stress test a balance between money coming in and money going out one last time while fuelling your financial instincts and imagination in a way that can turn financial tension into motivation on both sides of the financial fence.
Money horoscope for December 2020
In any case Sagittarius have to plan financial stability. This is the key to success in December 2020.

This is a month of endings but also beginnings on the income front, with one chapter ending and another beginning, all in the space of less than 24 hours. Saturn has been in your income sector since December 2017 and Jupiter since December 2019 and together with Pluto, they have created the largest presence seen here in decades. While Saturn may have brought challenges and roadblocks, in the process, this has given you the power to move mountains if you have to. While Jupiter has worked to make this year as lucrative as possible, as the planet of luck and expansion he is also looking to the future. Jupiter and Saturn are closer than they have been all year and by 15th December will be effectively aligned, with Jupiter's sense of what's possible becoming one with Saturn's determination to do whatever it takes for as long as it takes. Saturn will leave on 17th December and Jupiter on 20th December and whether you have experienced the lucrative potential this has created yet or not, this has set wheels in motion that will continue to bear fruit for months if not years. It is just a day later that the Sun and Mercury will return on 21st December, beginning what is the more mundane focus on income matters that happens at this time every year. For the first time in three years, Saturn is gone but he has left you with the power to move mountains while the planet of luck and expansion has left you with a vast amount of untapped income potential. The Sun and Mercury will spend the rest of the year helping you to get your head around where to from here but it is not until Venus, the planet of money returns in early January that you will have a chance to exploit the full potential and both the short and long term advantages. The Moon will move through your income sector from 15th December to 17th December, with a chance for one last check in before a changing of the guards. This last encounter with lucky Jupiter this could have lucrative implications.