Sagittarius Money Luck Horoscope for today, 24 October 2021. Check your money luck and improve your cash flow.
Money luck for today, 24 October 2021
Certainly, today Sagittarius makes money luck for tomorrow. As a result, it makes money luck for next week and month.

When the Moon left your work sector yesterday it did more than just leave you with an intuitive read on work and job matters. A friendly aspect to Pluto in your income sector has brought a chance to look to the future with confidence, just 12 days before Venus, the planet of money is due to kick off the most lucrative months of both 2021 and 2022.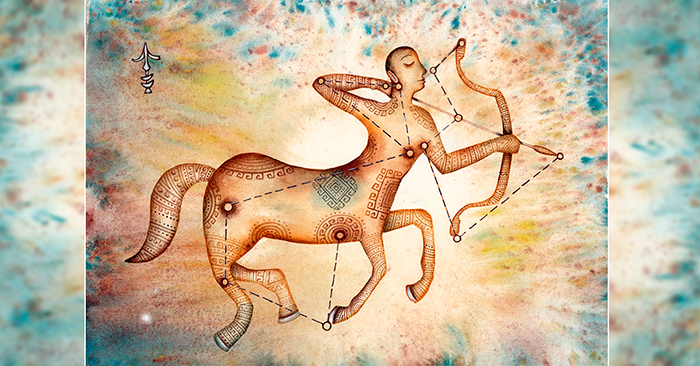 Sagittarius Money for tomorrow
As long as money never sleeps, root of tomorrow's money success of Sagittarius in daily efforts for business.

In the lead up to the Moon's return to your financial sector tomorrow, this is an important point in any month for having your antennas up but your mind and your options open. Even more so as this will be the last chance for a deep dive into money matters before Venus' return to your income sector not only draws your attention onto the income side of the financial fence but will keep it there for months.

Even if money is not everything in the Life, this is important part to success as well!

Love horoscope for Sagittarius
Weekly Sagittarius horoscope
Raise your cashflow with weekly money horoscope! Because Money have no holidays, even for Sagittarius.

By the time the Moon returns to your work sector midweek, Pluto has been in direct motion for just under two weeks but also there should be a quiet sense of confidence and a growing sense of anticipation. The Moon's monthly visits to your work sector will always see it form a friendly aspect to Pluto and this first visit since his direct turn will give you an intuitive sense that the tide really has turned. However, by the time the Moon leaves on Saturday a sense of anticipation should be stronger than ever, with Venus just two weeks away from your income sector by then. Even if Venus was returning for an ordinary visit that would have been the case but as your subconscious picks up on her approach it will recognise that something is up. That something is not just Venus' early approach but so early that instead of spending just 24 days here as she normally would, the planet of money will return early next month but won't leave until March.
Money horoscope for October 2021
In any case Sagittarius have to plan financial stability. This is the key to success in October 2021.

While it appears to be business as usual as you move into the new month, from the start there will be a sense of change in the air and the first signs that something is starting to wake up or come out of hibernation. There has been no planetary activity in your financial sector, the side of the financial fence where the focus is on what you do with and how you manage the money you have since the end of July and there won't be until the middle months of 2022. This has left Pluto as the only planet in either of your two money houses but in retrograde motion in your income sector, he hasn't been in a hurry to make things happen. There might not be much movement on the income front but a parade of planets through your career sector over recent months has helped to both boost your confidence and to leave you with the sense of professional direction and momentum that ongoing income potential can benefit from. The first signs of change will come when Pluto turns direct on 7th October, something that will take the brakes off and shift the planet of change and revolution's focus from the rear view mirror to the road ahead. However, as a slow outer planet it will take weeks to get moving and with the Sun not returning until just before Christmas each year, is never in a hurry. It is when the Moon moves through from 12th October to 14th October that this will not only sharpen your nose for money and act as a trigger but will give you a sense that the tide has turned. This is also likely to leave you with a sense of anticipation or that it wasn't just Pluto's direct turn that has been hinting at change ahead. The difference is that this isn't just the Moon's first visit since Pluto's retrograde turn but the last before Venus, the planet of money's return early next month and where instead of the 24 days she will normally spend here, won't leave until March.