Sagittarius Money Luck Horoscope for today, 30 November 2021. Check your money luck and improve your cash flow.
Money luck for today, 30 November 2021

Certainly, today Sagittarius makes money luck for tomorrow. As a result, it makes money luck for next week and month.

The Moon's departure from your career sector yesterday has done more than leave you with your professional instincts and imagination fuelled. A friendly aspect to Venus in your income sector came just as the planet of money was in day 24 of what is usually a 24 day visit. Yet showing no signs of leaving and instead slowing down ahead of a retrograde turn that will keep the planet of money here until March, there should be a new sense of confidence and anticipation.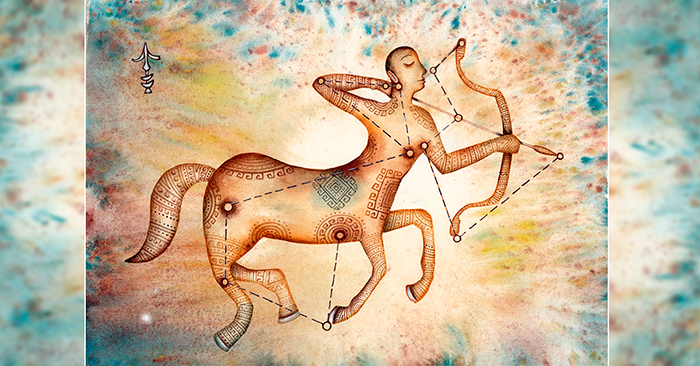 Sagittarius Money for tomorrow

As long as money never sleeps, the root of tomorrow's money success of Sagittarius is daily efforts for the business.

While it will be another 18 days before Venus will turn retrograde in your income sector she is already slowing down. As the planet of money is covering ground that she knows she will retrace once she turns retrograde, gives you time to explore options that you can return to. This is the point when it is starting to become clear that this is no ordinary visit from the planet of money.
Weekly Sagittarius horoscope

Raise your cash flow with a weekly money horoscope! Because Money has no holidays, even for Sagittarius.

Starting the week with the Moon just wrapping up its monthly visit to your career sector won't just get the week off to a good start professionally. Where last week began with the Moon just wrapping up its monthly visit to your financial sector and this allowed you to begin the week with your financial instincts and imagination fuelled from the start, a week on the Moon is putting the focus on the other side of the financial fence. It is just before leaving on Monday that the Moon will form a friendly aspect to Venus, for the first time since her return to your income sector 24 days earlier. While this will get the week off to a good start on both fronts, with your professional instincts sharp your subconscious will be picking up on a lack of urgency on the income front. Normally Venus only spends 24 days in your income sector so should be on her way out the door. Instead, the planet of money is slowing down ahead of a retrograde turn that will keep her here until March.
Money horoscope for November 2021

In any case, Sagittarius has to plan financial stability. This is the key to success in November 2021.

While it is business as usual on both sides of the financial fence your sixth sense will be picking up on a sense of anticipation. Especially with a major sea change just days into the new month. Business as usual at this time of year means that there is no longer any planetary activity in your financial sector, where the focus is more on what you do with and how you manage the money you have and there hasn't been since the last planet left at the end of July. Since then, the Moon's monthly visits have been key to staying on top of money matters, which you will have a chance to do when it moves through from 22nd November to 25th November. It is on the other side of the financial fence that there is not only continuous planetary activity in your income sector but has been since Pluto's return in 2008. However, as Pluto spends the middle months of every year in retrograde motion and only turned direct last month, this is the point in each financial year when income matters are just starting to come out of hibernation. With Pluto still barely moving and the Sun not returning until just before Christmas each year, this is a time of year when you can look to the future though without necessarily moving forward.However, all that changes when Venus returns to your income sector on 5th November. Last year Venus didn't return at all and having returned in the New Year, just to have her return for a second visit in one year is an advantage. However, Venus' early return will have big implications, with a retrograde turn just before Christmas keeping her here until March 2022. Venus will normally spend 24 days here and these can be the most lucrative weeks of any year but here for four months, these can be the most lucrative months of both 2021 and 2022. An eclipsing Full Moon on the job front on 19th November could be a major catalyst for both income and job matters.