Sagittarius Money Luck Horoscope for today, 27 May 2022. Check your money luck and improve your cash flow.
Money luck for today, 27 May 2022

Certainly, today Sagittarius makes money luck for tomorrow. As a result, it makes money luck for next week and month.

At the same time that a friendly aspect between Mercury on the job and Pluto on the income front starts to separate, the Moon becomes involved. While the Moon's return to your work sector is more a chance to check in on work and job matters, with Venus just two days away from beginning a mission to steer things in a lucrative direction, there is a chance to kill two birds with one stone.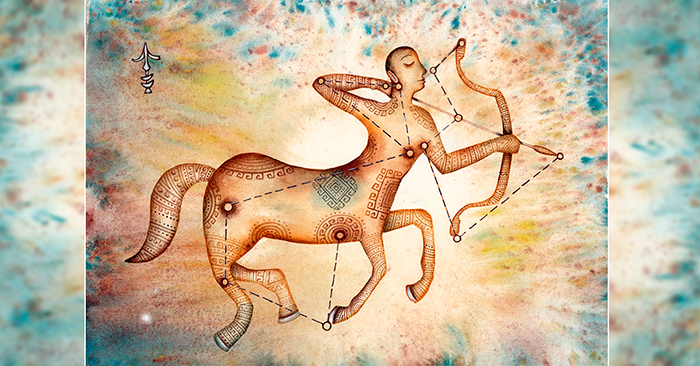 Sagittarius Money for tomorrow

As long as money never sleeps, the root of tomorrow's money success of Sagittarius is daily efforts for the business.

A day before Venus, the planet of money is due to return to your work sector the Moon is already here, giving you an intuitive read on work and job matters but also of the interplay that is already developing between planets here and on the income front. With Venus returning to attract opportunities and steer work and job matters in a lucrative direction, the timing couldn't be better.
Weekly Sagittarius horoscope

Raise your cash flow with a weekly money horoscope! Because Money has no holidays, even for Sagittarius.

While the Moon left your income sector over the weekend, this allows you to begin the week with an advantage on both sides of the financial fence. While the Moon returns every four weeks and will always sharpen your nose for money and act as a trigger, this was both the first visit since Pluto's retrograde turn here and since the dwarf planet Ceres returned to your financial sector a week earlier. While the Moon and Ceres clashed, putting a balance between money coming in and money going out to the test, for the first time this year while there is now equal weight on both fronts. By the time you move into the new week the Moon has formed a friendly aspect to Ceres, so is already boosting your financial confidence and turning any financial tension this may have created into a better understanding of your financial needs and priorities. In the meantime, Mercury's return to your work sector on Monday will put him back at a friendly to Pluto in your income sector. This time, with both in retrograde motion the focus is on the past, second chances and untapped income and job potential.
Money horoscope for May 2022

In any case, Sagittarius has to plan financial stability. This is the key to success in May 2022.

The dynamics of this financial year are changing, albeit in slow motion and with the balance of power still on the income side of the financial fence. From Venus' epic four month visit that spanned the final weeks of 2021 and the early months of 2022 to Mars' first visit in two years, there has been a lot of energy on the income side of the financial fence over recent months. Having begun the year with the Sun here and even Mercury retrograding back in and out, a lot has been invested and a lot of water has passed under the bridge. However, Pluto is not only back on his own but a retrograde turn on 30th April has put him into review mode. Pluto is still the only planet in either of your two money houses and this still has all the focus on the income side of the financial fence but the fight has gone out of things and instead, there is a chance to regroup to focus more on untapped income potential as you go back over old ground. This comes just as new doors are opening on the job front but when Mercury retrogrades back into your work sector on 23rd May he will work with Pluto on a joint mission to extract untapped potential on both fronts. With things dialling back on the income front this leaves space for money matters to have their turn. While the Sun won't return to your financial sector until next month, the dwarf planet Ceres' return on 15th May will be a chance to start preparing. Ceres' focus is not on the money and instead, before the most active months of the year on the financial front begin her focus will be on first updating your financial needs and priorities. As always, the Moon will visit your two money houses each month, with a return to your financial sector from 5th May to 7th May and to your income sector from 19th May to 21st May a chance to check in and become more emotionally and intuitively engaged.