Cancer Money Luck Horoscope for today, 19 August 2022. Check your money luck and improve your cash flow.
Money luck for today, 19 August 2022

Certainly, today Cancer makes money luck for tomorrow. As a result, it makes money luck for next week and month.

While a friendly aspect between Venus, still in her early days in your income sector and Jupiter, in retrograde motion in your career sector stars to separate today, they will remain a tight unit for several more weeks. A week that began with the potential for financial tension has already turned around, with a new sense of confidence and motivation emerging.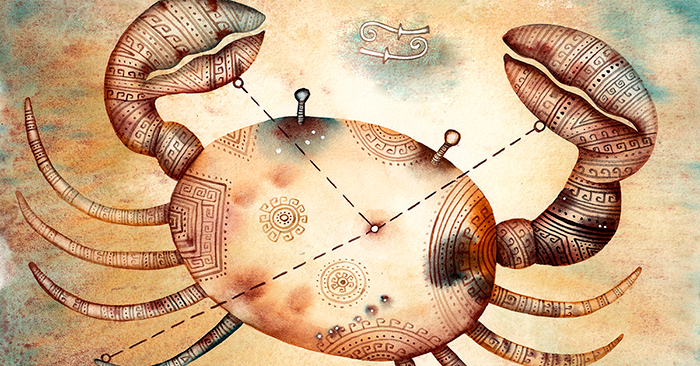 Money for tomorrow, 20 August 2022

As long as money never sleeps, the root of tomorrow's money success of Cancer is daily efforts for the business.

While there will be no immediate impact, the Moon and Mars' return to an intuitive and imaginative part of your chart today is set to have a big impact on your overall financial confidence. Until now, the support has been on the income side of the financial fence and while that will remain the case, this is a chance to balance this out with equal support and confidence on the other side.

Even if money is not everything in Life, this is an important part of success as well!
Weekly Cancer horoscope

Raise your cash flow with a weekly money horoscope! Because Money has no holidays, even for Cancer.

While Venus only returned to your income sector on Friday and will only be here for another three weeks, as the last planet to arrive this year her timing has been perfect. Venus will start the week at a friendly aspect to the Moon, just as it is in turn aligned with Jupiter in your career sector. Just days before Venus and Jupiter are due to form their own friendly aspect later in the week, this is acting as an early bridge between the planets of money and luck. This comes just as there may still be some financial tension after last Friday's Full Moon. The Moon is no longer in your financial sector but Saturn is and his clash with the Sun is still putting a balance between money coming in and money going out to the test. However, this time without the Moon's emotional fog of war and with the planets of money and luck on hand to turn any financial tension into motivation on both sides of the financial fence.
Money horoscope for August 2022

In any case, Cancer has to plan financial stability. This is the key to success in August 2022.

Because the Sun will always spend the first three weeks of August in your income sector, the solar spotlight is always on your income situation, matters and options at this time of year. When the Sun returned on 23rd July it was to find Mercury already here, with his return three days earlier beginning the first planetary activity on this side of the financial fence since last August. Since then, all the focus has been on the other side of the financial fence and with Saturn in your financial sector, that meant the focus was not only more on what you do with and how you manage the money you have, but with a focus on taking responsibility. Mercury's return began the first planetary activity on the income front since the Sun left last August and while he is only here for 15 days, this has given the smart head for money needed to have your head in the game from the start. Mercury will leave on 4th August but that won't leave the Sun on his own. It was a day after the Sun returned that the dwarf planet Ceres returned, beginning her first deep dive into your income needs and priorities in four years. Here now until the end of next month, this is something that can happen in real time. Meanwhile, it is Venus' return on 12th August that will begin what can be the most lucrative weeks of any year. While the Sun, Mercury and Venus return to your income sector at around this time every year, it has been 12 years since they returned to find Jupiter in your career sector. With the planet of money in your income sector and the planet of luck in your career sector, this short period of planetary activity could be especially lucrative this year. It was a New Moon late last month that has already given things a jump start while a Full Moon in your financial sector on 12th August, the same day that Venus returns to your income sector could energise both sides of the financial fence.