Cancer Money Luck Horoscope for today, 27 May 2022. Check your money luck and improve your cash flow.
Money luck for today, 27 May 2022

Certainly, today Cancer makes money luck for tomorrow. As a result, it makes money luck for next week and month.

While the Moon's alignment with Venus just before leaving your career sector today is giving you a professional edge while making it easier to trust your heart and your gut, this is also giving you an edge financially. With Venus, the planet of money now just two days away from leaving your career sector, this is a window into her innate sense of where the money is.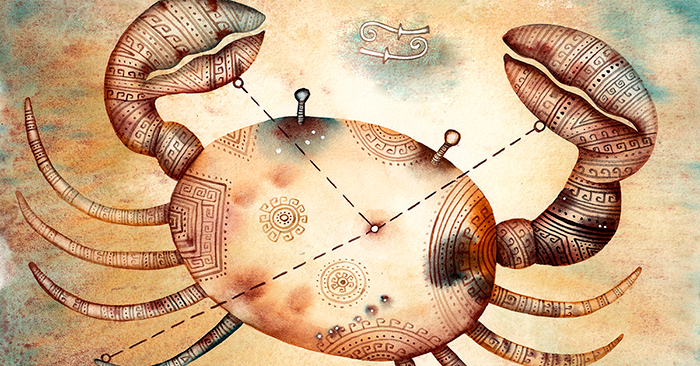 Money for tomorrow, 28 May 2022

As long as money never sleeps, the root of tomorrow's money success of Cancer is daily efforts for the business.

In her last full day in your career sector, Venus might be wearing her professional hat as she works to leave you wanting more and with something for the planets staying on to fight for but as the planet of money she is also focused on the money. While it is a new professional wave that is driving things forward but by following your heart Venus is making sure that the money follows.

Even if money is not everything in Life, this is an important part of success as well!
Weekly Cancer horoscope

Raise your cash flow with a weekly money horoscope! Because Money has no holidays, even for Cancer.

The week begins with the Moon having just left your financial sector, something that allows you to begin the week with your financial instincts and imagination fuelled but also feeling more emotionally and intuitively engaged from the start. As the Moon's last visit before Saturn's retrograde turn here later next week, this has also given you a read on the fact that the wheels of this financial year are turning a lot more slowly and will soon not only come to a standstill but start moving back in the other direction. This is taking the urgency out of this financial year but also the pressure, for while Saturn is demanding that you take your financial power back and that means taking responsibility, this doesn't have to happen overnight. Meanwhile, ahead of her departure from your career sector over the weekend Venus, the planet of money's mission to steer this professional year in a lucrative direction is gaining real support.
Money horoscope for May 2022

In any case, Cancer has to plan financial stability. This is the key to success in May 2022.

Saturn is not known as the hard taskmaster of the cosmos for nothing and in your financial sector since December 2020 you should be well aware of any financial challenges or of where you are being asked to show up and do things the hard way. Over recent months, a parade of planets have moved through and while this has helped you to take your financial power back and provided a lot of motivation, it has also been a distraction. The faster planets that have moved through were more focused on immediate money matters, while with Saturn not leaving until March 2023 his focus is more on the long term. It was Venus and Mars' departure last month that has left you with the will and the means to take your financial power back while it was the asteroid Juno, the queen of commitment's departure late last month that has left you with a sense of resolve. As Saturn spends his first full month back on his own in your financial sector everything is laid bare but at the same time, money matters have become more stable and settled. You know what you are dealing with, the resources you have and the experience of recent months but as Saturn slows ahead of his retrograde turn early next month there is no longer any urgency. It is now all about staying on track. The Moon's return to your financial sector from 21st May to 23rd May will be a valuable chance to check in. As well as fuelling your financial instincts and imagination, an alignment with Saturn will help you get back on track. Meanwhile, while the Moon's return to your income sector from 7th May to 10th May was always going to come with the potential to act as a trigger, even more so because of the timing. The Moon will return just four days after Venus, the planet of money's return to your career sector on 3rd May and will leave just a day before lucky Jupiter's return on 11th May.