Cancer Money Horoscope for today, 5 December 2020. Check your money luck and improve your cashflow.
Money luck for today, 5 December 2020
Certainly, today Cancer makes money luck for tomorrow. As a result, it makes money luck for next week and month.

Everything about the Moon's return to your income sector today is exciting and not just because it is the last visit for the year. The Moon's return will sharpen your nose for money, act as a trigger and eventually leave you with a lucrative sense of direction but the difference this time is that the Moon returns at a critical point in the professional year.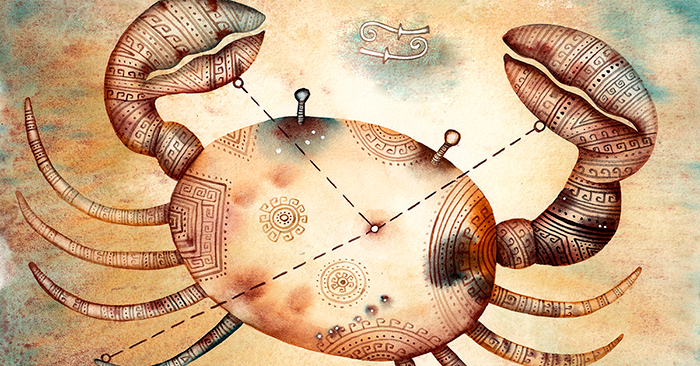 Money for tomorrow, 6 December 2020
As long as money never sleeps, root of tomorrow's money success of Cancer in daily efforts for business.

The Moon is not only spending the weekend in your income sector but at a friendly aspect to the Sun on the job and to Mars on the career front. This is the Moon's only visit while the Sun is here and the first since Mars' direct turn and as well as creating positive conditions across the income, work and career fronts this is energising something that can impact the remaining weeks of this professional year.

Even if money is not everything in the Life, this is important part to success as well!
Weekly Cancer horoscope
Raise your cashflow with weekly money horoscope! Because Money have no holidays, even for Cancer.

All is quiet on both sides of the financial front this week, at least to begin with, as you quietly wait for Jupiter and Saturn's return to your financial sector. However, it is later in the week that the Moon makes both its last visit to your income sector for the year and an extremely well timed one. The Moon will return to your income sector over the weekend, just as the Sun and Mercury have come together on the job front and Mars is about to move into his final month in your career sector. The Moon will form a friendly aspect to all three over the weekend, with a chance to regroup and get your bearings across the income, work and career fronts. This is the Moon's last visit to your income sector without planetary activity in your financial sector until 2023 and without having to juggle a focus on both money coming in and money going out. As the Moon's last visit for the year, this could also act as a trigger, either later this week or early next week.
Money horoscope for December 2020
In any case Cancer have to plan financial stability. This is the key to success in December 2020.

It is business as usual on both sides of the financial fences to start with, which means no planetary activity in either of your two money houses, as you would expect at this time of year. All planetary activity in your income sector is always over for the year by this point in the year, though Venus did keep things going until early October. With the Sun always returning to your financial sector in January, it is usually on the other side of the New Year that you start to look at your financial situation and money matters. That is where things stand at the start of the month though with one difference. Normally there has been no planetary activity in your financial sector since the early months of the year but the dwarf planet Ceres only left in November, having retrograded back in five months after leaving. Ceres was less focused on the money and more on your financial needs and priorities, so it was more that she was preparing you for something. That something is Saturn's return to your financial sector on 17th December and Jupiter, the planet of luck and expansion's return three days later on 20th December. This is not a case of bringing the normal focus that money matters get in January forward and is instead the start of a major new financial chapter. Saturn is here now until 2023 and over the coming months and years will slowly work to see you take your financial power back. Because Saturn is here for nearly three years and is playing a long game, his influence will evolve over time. While this is the start of a three year financial boot camp, whether his time here is challenging or empowering depends on whether you work with him to take responsibility or not. Jupiter on the other hand is here to promote financial growth and will race through, with the potential for real benefits from this in the first five months of 2021.