Cancer Money Luck Horoscope for today, 30 November 2021. Check your money luck and improve your cash flow.
Money luck for today, 30 November 2021

Certainly, today Cancer makes money luck for tomorrow. As a result, it makes money luck for next week and month.

It was late last week that the Moon, making its monthly visit to your income sector clashed with Saturn in your financial sector. It is a different story today, with their friendly aspect helping to boost your financial confidence and inspire your imagination. As Saturn can take a pragmatic and black and white approach to money matters, this makes it easier to read between the lines.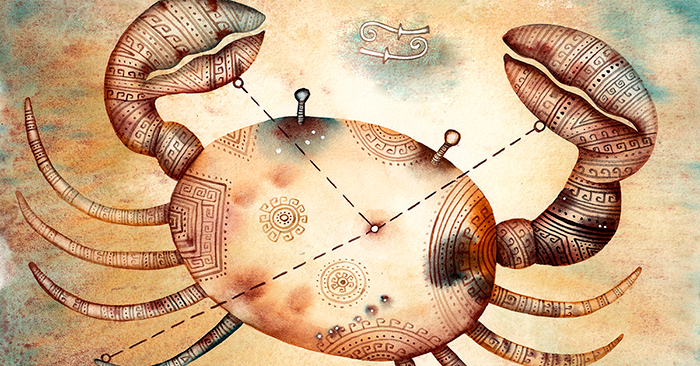 Money for tomorrow, 1 December 2021

As long as money never sleeps, the root of tomorrow's money success of Cancer is daily efforts for the business.

While there is nothing unusual about the Moon's friendly aspect to Jupiter in your financial sector today, that it happens as the planet of luck and expansion moves into his final four weeks here makes this a case of perfect timing. This is the boost in confidence and insight needed to move into the final weeks of this financial year ready to take your financial power back while also looking to the future.

Even if money is not everything in Life, this is an important part of success as well!
Weekly Cancer horoscope

Raise your cash flow with a weekly money horoscope! Because Money has no holidays, even for Cancer.

Before leaving your income sector over the weekend the Moon not only formed a friendly aspect to planets in your career sector, as it does with each monthly visit but to the Sun and Mercury, who both returned to your work sector last week. It is the latter who will carry this forward with them and in the lead up to Saturday's eclipsing New Moon in your work sector there is both a lucrative sense of direction and the potential for income matters to get a boost as well. Meanwhile, the Moon begins the week at a friendly aspect to both Saturn and Jupiter in your financial sector. It is a friendly aspect to Jupiter on Wednesday that comes just as the planet of luck and expansion moves into his final four weeks here, bringing a boost in confidence and awareness just as you are both looking towards and building for the future. There is a wave of forward momentum building across the income, financial and job fronts.
Money horoscope for November 2021

In any case, Cancer has to plan financial stability. This is the key to success in November 2021.

November is a month when there is rarely any focus on either side of the financial fence. As the faster moving planets move through your income sector in the middle months of each year and don't usually return to your financial sector until the New Year, the final months of any year are more about tying up loose ends. As November and December are always the most active months of any year on the job front there is usually more weight on income potential and there is the potential for this to be a lucrative month. Especially in the early and latter part of the month. However, the real power lies on the other side of the financial fence. While the faster planets won't return to your financial sector until the New Year, Saturn and Jupiter's return last December changed everything. While they returned within days of each other they have since played very different games and that will become evident this month. Until he leaves in 2023, Saturn is more focused on the challenges and lessons that will ultimately give you the power to move mountains if you have to and the ability to take your financial power back. On the other hand Jupiter, the planet of luck and expansion is not only focused on financial growth but is doing anything to stay away from Saturn, the hard taskmaster of the cosmos. Jupiter left in May but retrograded back in at the end of July, joining Saturn who had turned retrograde here in May. What followed were months of reviewing the past and this may have felt like money matters were in limbo or even that you were going backwards. That changed when they both turned direct last month and with Jupiter leaving later next month, this is when his influence will start to dominate. Backed by the discipline and tenacity Saturn gives you, this is a month for taking your financial power back.