Taurus Money Horoscope for today, 12 May 2021. Check your money luck and improve your cashflow.
Money luck for today, 12 May 2021
Today Taurus makes money luck for tomorrow, next week and month.

In the lead up to the Moon's return to your income sector tomorrow, this is an important point in any month for paying attention while taking a wait and see approach. Even more so with the Moon not only returning for its first visit since Mercury and Venus' return but just during some critical days on the career front.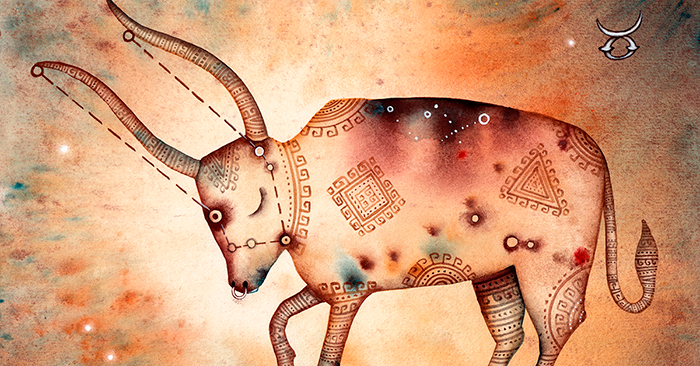 Money for tomorrow, 13 May 2021
Money never sleeps. Root of tomorrow's money success of Taurus in today's efforts. This is what tomorrow money horoscope of Taurus is about.

To have the Moon return to your income sector during Venus, the planet of money's early days here is one thing but to return during Jupiter's last full day in your career sector is a whole new level of auspicious timing. A friendly aspect between Mercury and Saturn was already creating positive conditions on the income and career fronts, with the Moon providing even more insight.

Money is not everything in the Life. Sometimes this is the key to money success as well!
Weekly Taurus horoscope
Money have no holidays, even for Taurus. Let's raise your cashflow with weekly money horoscope!

When Venus returned to your income sector over the weekend Mercury had already been here for five days and Mars had left, wrapping up his seven week visit just 16 days earlier. Last year Venus was the first to arrive and the last to leave and Mars didn't visit at all, with the planet of money having had to do most of the heavy lifting on her own. This year Venus has returned to find that Mars has already created plenty of momentum and that Mercury is not only giving you the smart head for money needed to think on your feet but is here for the next two months. All Venus has to do is fuel your confidence, raise the bar on your expectations then sit back and let the laws of attraction do the rest. In a case of perfect timing, Venus has returned to make the coming weeks as lucrative as possible during Jupiter's final days in your career sector. It is the professional potential that Jupiter has created that Venus has returned to exploit financially.
Money horoscope for May 2021
Taurus have to plan financial stability. This is the key to success in money horoscope May 2021.

In between Mars' departure from your income sector on 23rd April and Mercury's return on 4th May is a short 11 day window where there is a chance to let things settle and play out before picking up again. However, when they do pick up it will be with a different approach, creating a valuable firebreak between Mars' hot headed enthusiasm and Mercury's cold headed determination. Until leaving, Mars spent his first visit in two years declaring war on glass ceilings, roadblocks and barriers, whether real or imagined. Because the North Node has been providing a lucrative sense of direction since its return in May 2020, this gave the warrior planet of the cosmos a clear mandate and now that he has retreated from the battlefield there is a chance to pick over the spoils of war.Mercury will normally spend 14 to 15 days in your income sector, giving you the smart head for money needed to get your head in the game, around your options and to focus on the 'when, where and how'. Instead, a retrograde turn on 30th May means that while Mercury will return on 4th May he won't leave until July, over two months later. It is just five days later that Venus, the planet of money will return on 9th May for what can be the most lucrative weeks of any year. Venus can raise the bar on your expectations, fuel your confidence and bring the laws of attraction and synchronicity into play. By the time the Sun returns on 21st May, something that will always turn the solar spotlight onto your income situation, matters and options at this time of year, there should be some real momentum. Meanwhile, the Sun's return will also have major implications on the other side of the financial fence, turning the Moon's very ordinary return to your financial sector on 26th May into not only a Full Moon but a total lunar eclipse. This is a consequence of having the lunar nodes in your two money houses, with an eclipsing Full Moon able to energise both sides of the financial fence.