Taurus Money Luck Horoscope for today, 24 October 2021. Check your money luck and improve your cashflow.
Money luck for today, 24 October 2021
Today Taurus makes money luck for tomorrow, next week and month.

To have the Moon in your income sector as Mars moves into his final seven days in your work sector could have long term implications. A sense of where the money is will ensure that Mars' need to make things happen will be channelled more effectively. This comes just as Mercury's first weekend in direct motion in your work sector and Jupiter's first in your career sector has given this professional year the green light.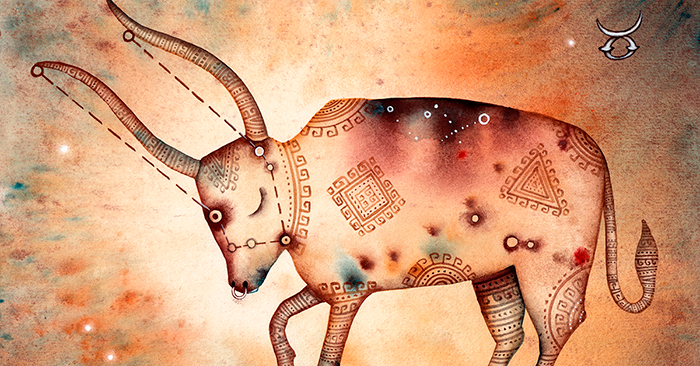 Money for tomorrow, 25 October 2021
Money never sleeps. Root of tomorrow's money success of Taurus in today's efforts. This is what tomorrow money horoscope of Taurus is about.

While a clash between the Moon as it moves through your income sector and Venus and Juno in your financial sector might create some financial tension, this can also evoke a sense of resolve and determination. It helps that the Moon's focus is more on untapped income potential while Venus, the planet of money and Juno, the queen of commitment are more focused on taking your financial power back moving forward.

Money is not everything in the Life. Sometimes this is the key to money success as well!
Weekly Taurus horoscope
Money have no holidays, even for Taurus. Let's raise your cashflow with weekly money horoscope!

By the time you move into the new week Venus, the planet of money has been in your financial sector for 10 days but she is already making her presence felt. It is during the first three days of the week that Venus will clash with the dwarf planet Ceres in your income sector while at the same time enjoying a lot of support, especially from a Full Moon in an intuitive and imaginative part of your chart. The clash with Ceres might create some financial tension but as she is enjoying the same kind of support on the other side of the financial fence, it won't take much to turn this into motivation. Until she leaves early next month, Venus is on a mission to fuel your financial confidence but also to update your financial expectations and wish list, especially for the future. Meanwhile, on the other side of the financial fence, Ceres is in retrograde motion and more focused on untapped income potential.
Money horoscope for October 2021
Taurus have to plan financial stability. This is the key to success in money horoscope October 2021.

There are not only some exciting developments on both sides of the financial fence this month but just enough competition to provide the motivation to draw on those resources. Throughout this financial year, the keyword has been balance, with the lunar nodes working to maintain a balance between money coming in and money going out. So far they have managed to achieve this, except for a few months in the first half of the year when there was a lot of planetary activity in your income sector. Since then, with the asteroid Juno alongside the South Node in your income sector and the dwarf planet Ceres alongside the North Node in your financial sector, things have been finely balanced. Last month started to see a swing towards the income side of the financial fence, not because of any more planetary activity on that side of the fence but the growing support from planets on the job and career fronts. That will only escalate this month and while that is good news for income potential and for income, work and career matters in general, it runs the risk of disrupting that all important balance. With the Sun not due to return to your financial sector, where the focus is more on what you do with and how you manage the money you have until later next month, things had the potential to become lopsided. What will balance this out, energise both sides of the financial fence and bring some healthy competition is Venus, the planet of money's return to your financial sector on 8th October. This is just a day before the dwarf planet Ceres turns retrograde in your income sector on 9th October, allowing them to take a divide and conquer. This will see them clash but as the planet of money, Venus will be using this as motivation. At the same time, Venus returns to focus more on money matters but in a way that is more about fuelling your financial confidence, updating your expectations and attracting positive outcomes.