Taurus Money Luck Horoscope for today, 29 June 2022. Check your money luck and improve your cash flow.
Money luck for today, 29 June 2022
Today Taurus makes money luck for tomorrow, next week, and month.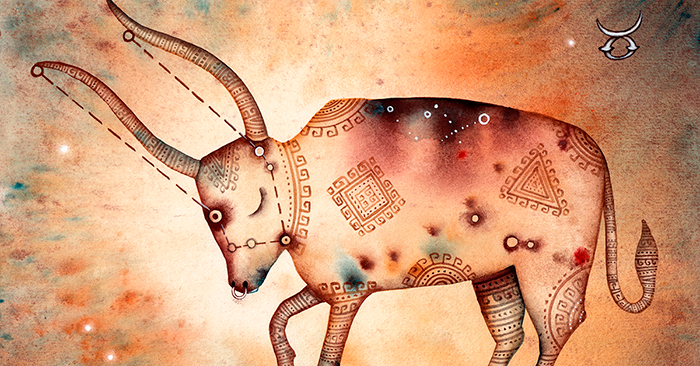 Money for tomorrow, 30 June 2022

Money never sleeps. The root of tomorrow's money success of Taurus is today's efforts. This is what tomorrow's money horoscope of Taurus is about.

While it has been two days since the Moon left your income sector, even in ordinary times you would still be unpacking a download of information, insights and messages. Instead, as Venus and Mercury spend their final days together in your income sector they are using this in real time, giving you a better sense of where the money is and the ability to think on your feet.

Money is not everything in Life. Sometimes this is the key to money success as well!
Weekly Taurus horoscope

Money has no holidays, even for Taurus. Let's raise your cash flow with a weekly money horoscope!

Starting the week with the Moon in your income sector is always an advantage, giving you a sharp nose for money and a lucrative sense of direction from the start while also potentially acting as a trigger. Even more so when this is Venus, the planet of money's first and Mercury's last full week in your income sector. Venus has returned to begin what can be the most lucrative weeks of any year just days after the Sun left last week and in time to take advantage of Mercury's smart head for money and access to everything that has passed under the bridge over recent months. The Moon aligned with Venus shortly after returning over the weekend but an alignment with Mercury on Monday will bring a sharp nose and head for money together, just as you move into one of the most defining weeks of the year on the income front. The Moon's friendly aspect to Saturn before leaving on Tuesday and Mercury's over the weekend will further cement a bond between new income and untapped professional potential.
Money horoscope for June 2022

Taurus have to plan financial stability. This is the key to success in money horoscope June 2022.

Because the Sun will always spend the first three weeks of June in your income sector, the solar spotlight is always on your income situation, matters and options at this time of year. With none of the outer or major planets in your income sector and just the Sun and the faster planets passing through each year, this can be a short, standalone period where there is one chance to exploit income potential. In some years, the planetary activity on the income front can be condensed into a period of less than five weeks. That is not the case this year. Even before the Sun returned on 21st May a lot of water had passed under the bridge. Last month began with Mercury in the early days of what is normally a 14 to 15 day visit and Ceres in the final weeks of what is normally a three month visit. Except Ceres had been here since July 2021, with a 10 month deep dive into your income needs and priorities just coming to an end as Mercury returned with a chance to get your head in the game. However, like Ceres, a retrograde turn kept Mercury here and while he did retrograde back out two days after the Sun's return, a direct turn on 3rd June will see him return on 14th June. Held back by a retrograde turn late last year, Venus will finally return to your income sector on 23rd June, missing the Sun by two days but joining forces with Mercury to begin what could be the most lucrative weeks of the year so far. However, with Mars returning in August to begin a seven month visit, planetary activity in your income sector will not only continue for the rest of this year but will continue to expand. This makes starting the month with the Moon here an advantage and while it leaves on 1st June, wrapping up a New Moon late last month it will come full circle from 26th June to 28th June. June is just one link in an ongoing chain but a pivotal one, with the Sun making everything more transparent.