Taurus Money Luck Horoscope for today, 24 March 2023. Check your money luck and improve your cash flow.
Money luck for today, 24 March 2023
Today Taurus makes money luck for tomorrow, next week, and month.

Knowing that Venus, the planet of money is less than three weeks away from your income sector is taking away some of the urgency from Mars' last full day here and especially when it comes to the follow through. With Venus on the way Mars doesn't have to see the end results, allowing him to focus on what can start fighting for now. It's time to take the gloves off.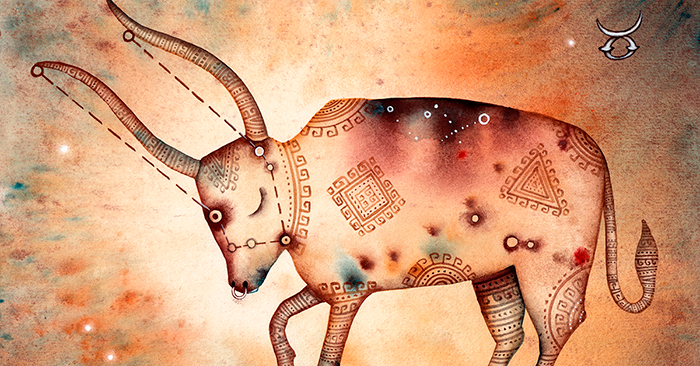 Money for tomorrow, 25 March 2023
Money never sleeps. The root of tomorrow's money success of Taurus is today's efforts. This is what tomorrow's money horoscope of Taurus is about.

Just over seven months after returning for what is normally a six week visit to your income sector Mars, the planet of passion and the warrior planet of the cosmos finally leaves today. Mars is leaving you with something to fight for, but the full implications of what he has done might not be felt until Venus, the planet of money returns next month. Mars' job was to fire up the confidence to fight for what you deserve and declare war on roadblocks and barriers, whether real or imagined.

Money is not everything in Life. Sometimes this is the key to money success as well!
Weekly Taurus horoscope
Money has no holidays, even for Taurus. Let's raise your cash flow with a weekly money horoscope!

While starting the week with the Moon having just left your career sector is good news professionally, with a chance to begin the new working week emotionally and intuitively engaged from the start, this is also good news financially. It was over the weekend that the Moon formed a friendly aspect to Mars, something it has done every four weeks since the warrior planet of the cosmos returned to your income sector last August. This is something that along with a friendly aspect to the dwarf planet Ceres in your work sector can bring a boost in awareness and confidence across the income, work and career fronts. While this is a good start to any new working week, with Ceres leaving on Thursday and Mars over the weekend, this is the right boost at the right time. This will make it easier to join Mars as he encourages you to fight for what you deserve. Meanwhile, at the other end of the week, the Moon will end the week in your income sector though returning just after Mars leaves this will be a chance to regroup.
Money horoscope for March 2023
Taurus have to plan financial stability. This is the key to success in money horoscope March 2023.

There is a mix of the familiar but also change on the income side of the financial fence this month, as Mars comes to the end of his longest visit to your income sector in eight decades but with a lot of water still to pass under the bridge before then. It was in August that Mars returned for what is normally a six week visit, with the planet of passion and the warrior planet of the cosmos able to declare war on glass ceilings, roadblocks and barriers, whether real or imagined as he urges you to fight for what you deserve. Those six weeks came and went and instead of leaving, a retrograde phase means that all these months later he is still here. Mars will leave on 25th March, but not only is he now a well oiled fighting machine, but he is also picking up speed and no longer going backward and forward over the same ground and can get on with what he came here for. Mars is also staying on to get the most out of Saturn's final days in your career sector and the enormous professional strength he will leave you with when he leaves on 8th March. Mars and Saturn formed a friendly aspect twice last year, so this is already a well established partnership. This will leave your career sector empty, but with everything that has been banked professionally you can turn your full attention onto Mars' focus on the money. This will allow the professional gods to take a break and let the money gods do the heavy lifting, though they will return the favour in a surprising way. On 24th March, just as Mars is about to leave your income sector Pluto will return to your career sector for the first time in our lifetime. With Venus returning to your income sector early next month, this is a journey that will continue to play out, making Mars even more determined to take a sledgehammer to as many glass ceilings as possible before he leaves. The Moon will leave your income sector on 1st March and will return again from 26th March to 28th March, ensuring your nose for money remains sharp. With no planetary activity on the other side of the financial fence, the Moon's return to your financial sector from 13th march to 16th March will be a chance to check in on money matters.