Taurus Money Luck Horoscope for today, 31 May 2023. Check your money luck and improve your cash flow.
Money luck for today, 31 May 2023
Today Taurus makes money luck for tomorrow, next week, and month.

The Moon has already formed a friendly aspect to both the Sun in your income and Pluto in your career sector since returning to your work sector yesterday, but there is a chance for even more insight today. It is the Moon's friendly aspect to the asteroid Juno, the queen of commitment in your income sector that is not just giving you an intuitive read on income and job matters but is picking up on her sense of resolve.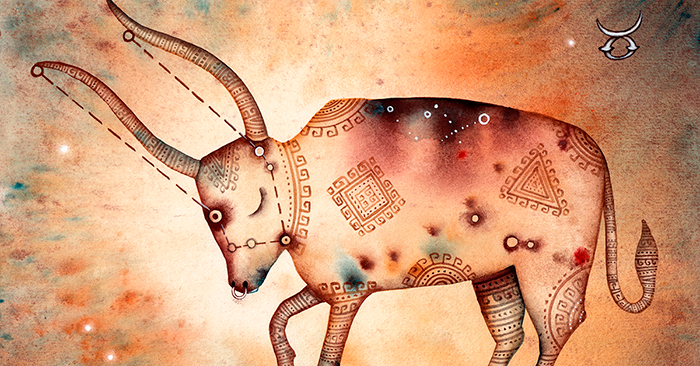 Money for tomorrow, 1 June 2023
Money never sleeps. The root of tomorrow's money success of Taurus is today's efforts. This is what tomorrow's money horoscope of Taurus is about.

As the Moon wraps up its only visit to your work sector while the Sun is in your income sector, after being in harmony over the last few days this will leave you with a new sense of confidence and insight on the income and job fronts. This was also the Moon's last visit before Pluto leaves your career sector next week, leaving you with everything needed to move forward with confidence both financially and professionally.

Money is not everything in Life. Sometimes this is the key to money success as well!
Weekly Taurus horoscope
Money has no holidays, even for Taurus. Let's raise your cash flow with a weekly money horoscope!

The Sun has been in your income sector for just over a week by the time you move into the new week and while Mercury won't return until later next week with the smart head for money needed to drill down into the details, there could be some developments this week. It is the Moon that is having an indirect impact, at different times of the week and in different ways. It is in the heart of the working week that the Moon will not only return for its only visit to your work sector while the Sun is in your income sector but the last before Pluto leaves your career sector later next week. This will bring things together and act as a trigger across the income, work and career fronts from Tuesday to Thursday. It will be a different experience when the Moon not only returns to your financial sector on Saturday but a clash with the Sun will create a Full Moon that can put pressure on but ultimately energise both sides of the financial fence.
Money horoscope for May 2023
Taurus have to plan financial stability. This is the key to success in money horoscope May 2023.

While the Sun won't return to your income sector until 21st May, the point in each year when the solar spotlight will always shift onto your income situation, matters and options, this already has a head start and thanks to Venus, the planet of money the Moon gets off to a lucrative start. Venus has not only returned earlier in the year than she normally would but by the time she returned last month Mars had just wrapped up his longest visit in eight decades 17 days earlier. Mars was gone by the time Venus returned but when she arrived it was to find the ground littered with the remains of shattered roadblocks and barriers, whether real or imagined and with a path cleared that was filled with untapped income potential. The few weeks that Venus will spend in your income sector each year can be the most lucrative due to the fact that she works through the laws of attraction, but she can only attract what is there and this is why returning after Mars has just spent seven months here is making all the difference. Venus will leave on 8th May but the asteroid Juno, the queen of commitment's return on 2nd May will ensure that things don't go off the boil before the Sun returns on 21st May. This is the point in each year when you are just starting to look at income potential, but you will be much further down the road by then.The Moon will make its monthly visit to your income sector from 20th May to 22nd May, so will be here to ensure your nose for money is sharp and you are emotionally and intuitively engaged when the Sun returns on 21st May. Held back by his retrograde phase in Taurus Mercury won't return until next month, ensuring that while a lot of water has already passed under the bridge there is still a lot more to pass. Meanwhile, with no planetary activity on the other side of the financial fence, the Moon's return to your financial sector from 7th May to 9th May will be a valuable chance to check in on money matters.