Taurus Money Luck Horoscope for today, 30 November 2021. Check your money luck and improve your cash flow.
Money luck for today, 30 November 2021

Today Taurus makes money luck for tomorrow, next week, and month.

While an alignment between the Sun and Mercury in your financial sector is bringing clarity and a smart head for money together, this is just part of the picture. This is a chance for an objective and even clinical approach to money matters but as nothing is ever black and white, there is a need to also keep your options open and especially until after an eclipsing New Moon later in the week.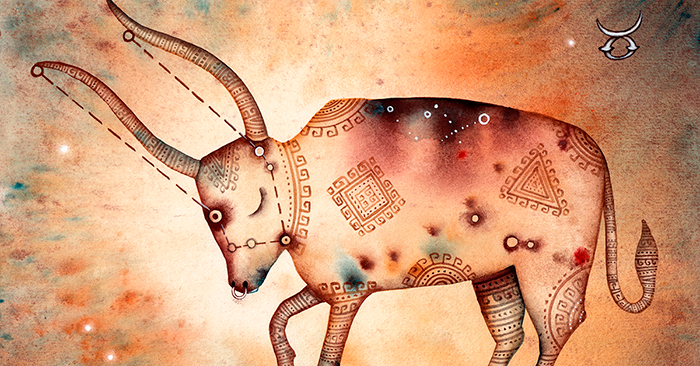 Money for tomorrow, 1 December 2021

Money never sleeps. The root of tomorrow's money success of Taurus is today's efforts. This is what tomorrow's money horoscope of Taurus is about.

There is no doubt that having the Sun and Mercury aligned in your financial sector is giving you the clarity and intellectually savvy edge needed to stay on top of money matters but a friendly aspect to planets in an intuitive and imaginative part of your chart also makes it easier to read between the lines. A smart head for money is good for looking at things in a black and white way but that is never the full picture.

Money is not everything in Life. Sometimes this is the key to money success as well!
Weekly Taurus horoscope

Money has no holidays, even for Taurus. Let's raise your cash flow with a weekly money horoscope!

A week after the Sun's return to your financial sector last Monday, he moves into the new week aligned with Mercury, after his return last week. Both are following in the footsteps that Venus, the planet of money has already left for them to follow, with the Sun's objective approach to money matters combining with Mercury's smart head for money to help you get your head in the game. As much as this gets the week off to a good start on the financial front it is at the other end of the week that money matters will become energised. It is the Moon's return to your financial sector that will see it align with the Sun to create Saturday's eclipsing New Moon, the last total solar eclipse here until 2030. With Mars still nine days away by that point, this is going to give money matters a boost while knowing that there is still more to come. Meanwhile, thanks to the Moon the week gets off to a good start across the income, work and career fronts.
Money horoscope for November 2021

Taurus have to plan financial stability. This is the key to success in money horoscope November 2021.

Both sides of the financial fence are not only well represented this month but are part of a much bigger picture. On the income side of the financial fence things are stable, with the North Node continuing to maintain a steady and lucrative sense of direction until leaving your income sector in January while in retrograde motion, the dwarf planet Ceres is more focused on untapped income potential. With Jupiter, the planet of luck and expansion in both his first full month in direct motion in your career sector but also preparing to leave at the end of next month, this comes with the right professional momentum.It is on the other side of the financial fence that there is more movement and where things are more fluid or changeable. The month begins with Venus, who last year didn't return to your financial sector until December getting ready to leave but also aligned with the asteroid Juno, the queen of commitment. The year began with Venus and Juno, who will normally spend two months here every four years aligned in your financial sector and when the planet of money returned last month it was to find she was still here. A retrograde phase has kept Juno here all year, allowing them to reunite. This allows you to begin the month with your financial desires and expectations already turning into resolutions and a sense of resolve. After Venus leaves on 5th November and Juno on 15th November there will be a firebreak, which the Moon's visit to your income sector from 20th November to 22nd November will take advantage of. The Moon will leave on the same day that the Sun returns to your financial sector, something that will always turn the solar spotlight onto your financial situation and money matters at this time of year. However, this year you have a head start, with Mercury returning on 25th November with the smart head for money needed to get your head in the game and to think on your feet.