Taurus Money Luck Horoscope for today, 1 February 2023. Check your money luck and improve your cash flow.
Money luck for today, 1 February 2023
Today Taurus makes money luck for tomorrow, next week, and month.

The Moon is still in your income sector after its alignment with Mars here yesterday and friendly aspect to planets on the job and career fronts but manages to find a bit of clear air today. A friendly aspect to Saturn in your career sector before leaving will wrap up an insightful few days across the income, work and career fronts, but today it is more about listening to your gut as you focus more on the money.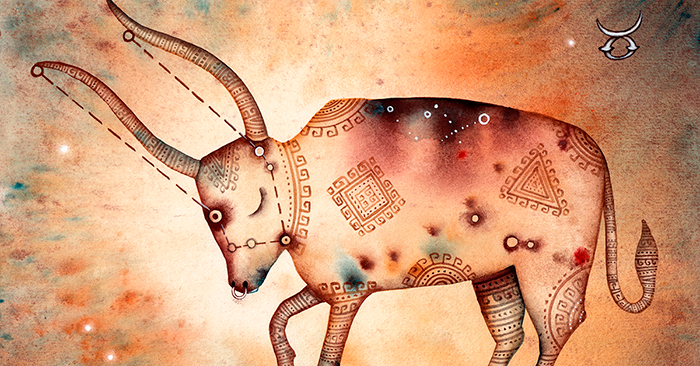 Money for tomorrow, 2 February 2023
Money never sleeps. The root of tomorrow's money success of Taurus is today's efforts. This is what tomorrow's money horoscope of Taurus is about.

Before the Moon leaves your income sector today, wrapping up its first visit since Mars turned direct here, it caps off what has already been an insightful few days across the income, work and career fronts with a friendly aspect to Saturn in your career sector. This has been a monthly event for much of the last three years, but with Saturn leaving next month is picking up on a new call from both the money and professional gods to get things moving.

Money is not everything in Life. Sometimes this is the key to money success as well!
Weekly Taurus horoscope
Money has no holidays, even for Taurus. Let's raise your cash flow with a weekly money horoscope!

No matter what, to have the Moon return to your income sector on Monday and just as you are about to move into a new working week is going to be an advantage, giving you a sharp nose for money from the start. However, what makes the timing especially significant is not just that this is the Moon's first visit since Mars' direct turn released the brakes holding things back, but just as his friendly aspect to the Sun in your career sector peaks. It was just three weeks earlier that Venus, the planet of money left your career sector, with her mission to steer this new professional year in a lucrative direction not only in safe hands but with a chance for some real movement. However, that is not the only advantage with the Moon not only aligning with Mars as it moves through but by Wednesday will have formed a friendly aspect to the Sun and Saturn in your career sector and to the dwarf planet Ceres in your work sector. This gets the week off to a good start across the income, work and career fronts.
Money horoscope for February 2023
Taurus have to plan financial stability. This is the key to success in money horoscope February 2023.

While Mars won't leave your income sector until later next month, after his longest retrograde phase here in eight decades ended last month the warrior planet of the cosmos is ready to get moving again. It was last August that Mars returned for what is normally a six week mission to declare war on glass ceilings, roadblocks and barriers, whether real or imagined as he gives you the drive to fight for what you deserve. Because Mars is normally racing through, this is more a case of smash and grab for any low hanging fruit within reach. However, by the time Mars leaves next month he will have been here for seven months, with plenty of time for the higher up fruit to ripen. In over two months that Mars spent in retrograde motion, this gave you a chance to retrace your steps, learn from the past and ensure no stones have been left unturned. Back in direct motion and retracing the same ground for the third time and knowing now what you didn't then, Mars' warrior and competitive spirit can be channelled more effectively. You know where the money is and which battles to wage. Helping with that and also when it comes to sharpening your nose for money and acting as a trigger is starting and ending the month with the Moon here. The Moon returned for its first visit since Mars returned direct last month and is here until 2nd February. By the time the Moon comes full circle on 27th February Mars will have picked up even more speed and in his final month here by then, the warrior planet will be fired up. The Moon's sharp nose for money and ability to act as a trigger will both give you a better sense of where to channel this and end the month on a lucrative note. Meanwhile, with no planetary activity on the other side of the financial fence, the Moon's return to your financial sector from 14th February to 16th February will be a valuable chance to check in on money matters.