Taurus Money Luck Horoscope for today, 27 May 2022. Check your money luck and improve your cash flow.
Money luck for today, 27 May 2022

Today Taurus makes money luck for tomorrow, next week, and month.

While the Moon is still three days away from its return to your income sector as a New Moon, there is already an air of expectancy. Four days after Mercury retrograded back out but with the Sun still in his first week here, there is a chance to look to the future with confidence, benefiting from the weeks you have already spent exploring your options.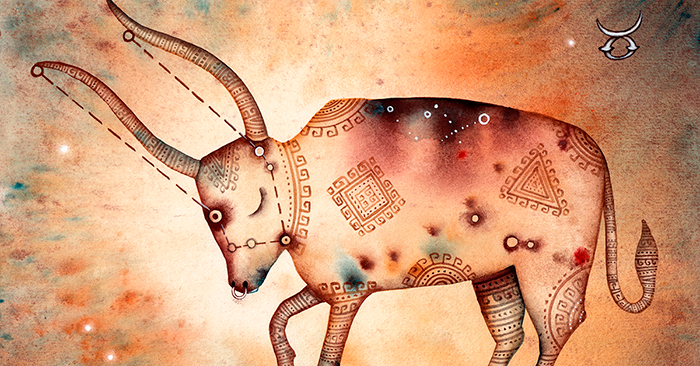 Money for tomorrow, 28 May 2022

Money never sleeps. The root of tomorrow's money success of Taurus is today's efforts. This is what tomorrow's money horoscope of Taurus is about.

The closer the Moon draws to his return to your income sector in two days the more important it becomes to start listening to your instincts but without overthinking things. Returning as a New Moon and at a time when a lot of water has already passed under the bridge, this is a chance to start lining up for what can be a new starting point.

Money is not everything in Life. Sometimes this is the key to money success as well!
Weekly Taurus horoscope

Money has no holidays, even for Taurus. Let's raise your cash flow with a weekly money horoscope!

The Moon has just left your career sector as you move into the new week and that is as much an advantage professionally as it is financially. The Moon was here when the Sun returned to your income sector over the weekend and a friendly aspect to Mercury there before leaving has already helped to weave the two together. This allows you to begin the week with your professional instincts and imagination fuelled just as the solar spotlight has shifted onto your income situation, matters and options. However, with Mercury retrograding back out of your income sector on Monday and Saturn turning retrograde in your career sector later next week, where the doors are open now to the past, second chances and untapped income potential they will soon be open to untapped professional potential as well. This is just the start of a growing partnership between Saturn in your income sector and the increasing planetary activity on the income front, with the two going hand in hand.
Money horoscope for May 2022

Taurus have to plan financial stability. This is the key to success in money horoscope May 2022.

While things become a lot more active on the income front this month, this is just the start of something that will continue to build over the coming months, becoming progressively more active. Until now, the only planet in either of your two money houses has been the dwarf planet Ceres, who since her return to your income sector last July has been less focused on the money and more on defining your income needs and priorities. Ceres' job has been to update those needs and priorities so when the planets that can make things happen return you are ready and have a sense of where to channel their resources.That chance came in the final hours of April when Mercury returned for anything but his typical annual visit. Mercury will normally spend 14 to 15 days in your income sector each year, giving you the smart head for money needed to get your head in the game and your feet on the ground before moving on. As you move into the new month Mercury is just in his first full day in your income sector so this is something you are still adjusting to, but it will be clear from the start that there is no urgency. Mercury is slowing down and a retrograde turn on 10th May will not only stop him in his tracks but will see him retrograde back out on 23rd May. The Sun's return on 21st May will not only keep the momentum going but will shed even more light on your income situation, matters and options. Because Mercury will retrograde back out, this means that when he turns direct, he will not only return next month but for a complete do over. Mercury won't eventually leave until July and with Venus returning by then and Mars beginning a rare seven month visit in August, this is just the start of something that will continue to build over the coming months. As things start to move on the income front the one thing that every planet moving through will enjoy is the support of Saturn, now a more steady and stable force on the career front. The Moon's return to your income sector from 2nd May to 5th May and again when it returns as a New Moon on 30th May could have lucrative implications.