Virgo Money Luck Horoscope for today, 7 December 2022. Check your money luck and improve your cash flow.
Money luck for today, 7 December 2022

Certainly, today Virgo makes money luck for tomorrow. As a result, it makes money luck for next week and month.

Two days on from the Moon's departure from your financial sector but with Jupiter just two weeks away from his game changing return, it is more important than ever to hold onto the financial instincts and imagination this has fuelled. It is also important not to rush the unpacking of a download of information, insights and messages, with the planet of luck and expansion still 14 days away.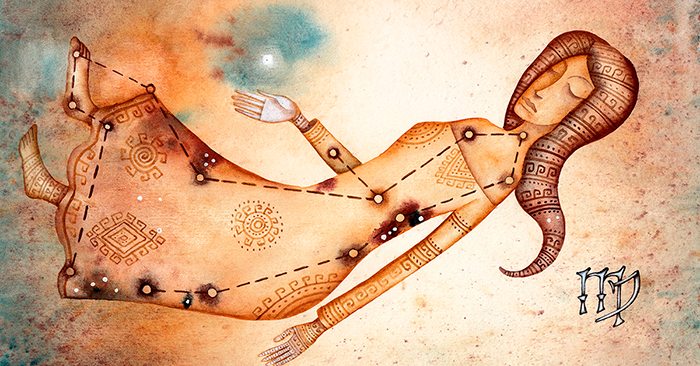 Virgo Money for tomorrow

As long as money never sleeps, the root of tomorrow's money success of Virgo in daily efforts for the business.

While today's Full Moon is making it more about having your professional rather than your money hat on, this could have such an explosive impact on job and career matters that this can't help but create financial potential, either now or down the track. However, the focus needs to be on having your professional hat on, trusting that the money will follow.

Even if money is not everything in Life, this is an important part of success as well!
Weekly Virgo horoscope

Raise your cash flow with a weekly money horoscope! Because Money has no holidays, even for Virgo.

While all the planetary activity is on the side of the financial fence where the focus is more on what you do with and how you manage the money you have, from the start there will be a sense of confidence on both sides of the financial fence. To start with, this is thanks to the Moon's departure from your financial sector just as we move into the new week. This last visit before Jupiter returns to resume his mission to promote financial growth and expansion will leave you with your financial instincts sharp, feeling more emotionally and intuitively engaged and with a new sense of anticipation. Meanwhile, it is a Full Moon in your career sector on Thursday, one of the most powerful of the year that is set to fire things up on the job and career fronts. While this is good news professionally, it comes just 11 days before the dwarf planet Ceres is due to return to your income sector for the first time in four years, months after all planetary activity on the income side of the financial fence should have run its course.
Money horoscope for December 2022

In any case, Virgo has to plan financial stability. This is the key to success in December 2022.

While things are fairly quiet on both sides of the financial fence as you move into the final month of 2023, that will change in the second half of the month. This makes the Moon's return to your financial sector from 2nd December to 5th December an important chance to check in, while things are still relatively quiet. This is the Moon's second visit since Jupiter retrograded back out and with both Chiron and the dwarf planet Eris, who have stayed on to keep the wheels turning still in retrograde motion, this is more a chance to reflect on this financial year and to get your financial ducks in a row. Things start to become more active with the Moon's return to your income sector from 17th December to 19th December. While this last visit for the year is an ordinary monthly visit but something that can sharpen your nose for money and act as a trigger, it is the timing that makes this significant. It is on 19th December and just a few hours before the Moon leaves that the dwarf planet Ceres will return to your income sector. Ceres is less focused on the money itself but as she returns for her first deep dive into your income needs and priorities in four years, this will help to counterbalance a surge in planetary activity on the other side of the financial fence. That surge begins two days later when seven weeks after retrograding back out of your financial sector Jupiter, the planet of luck and expansion not only returns on 21st December but back in direct motion he is here for a do over, this time with a lot already banked. Until leaving in May, Jupiter will be on a mission to bring financial growth and expansion and the five months he has already spent here will give him a springboard to launch off from. The Moon will return for its last visit for the year and since Jupiter's return on 29th December and here until New Year's Day, this will allow you to end one financial year and start the next with your financial instincts and imagination fuelled, feeling emotionally and intuitively engaged and with luck on your side.