Virgo Money Luck Horoscope for today, 24 October 2021. Check your money luck and improve your cashflow.
Money luck for today, 24 October 2021
Certainly, today Virgo makes money luck for tomorrow. As a result, it makes money luck for next week and month.

The Sun's departure from your income sector yesterday may have taken the solar spotlight off your income situation and matters but as Mars moves into his final seven days here, he now steps into the driver's seat. With Mercury in his first weekend in direct motion here, there is a chance to look to the future with the smart head for money and the motivation to make things happen.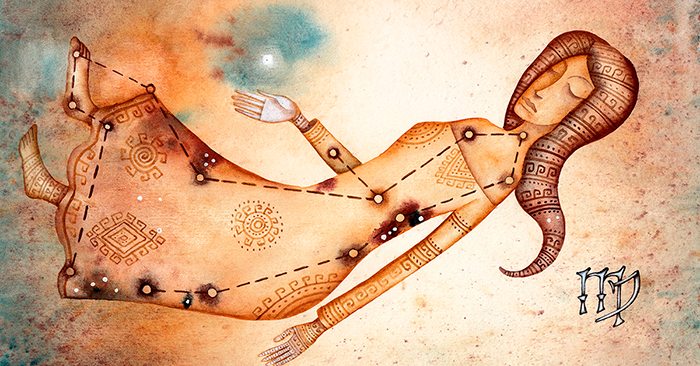 Virgo Money for tomorrow
As long as money never sleeps, root of tomorrow's money success of Virgo in daily efforts for business.

Knowing that by this time next week Mars will no longer be in your income sector and he won't be back until 2023, is putting more urgency on his final days here but without any need for panic. As he gets closer to his departure, the warrior planet of the cosmos is as much focused on the lucrative breakthroughs possible in the coming days as he is on leaving you with the weekend spirit needed to keep fighting for what you deserve.

Even if money is not everything in the Life, this is important part to success as well!
Weekly Virgo horoscope
Raise your cashflow with weekly money horoscope! Because Money have no holidays, even for Virgo.

This is a big week on the income, job and financial fronts but it all begins on Monday. It begins with Jupiter's direct turn in your work sector just hours before Mercury's direct turn your income sector and while the brakes on both when the week begins, both will have the green light by Tuesday. With the Sun leaving your income sector over the weekend, Mars later next week and Mercury early next month, once the lights turn green on the income and job fronts there will be no slowing things down. Because the brakes are released on both fronts in the early hours of the new working week, will get things off to a good start. However, Monday will not only see the Moon return to your financial sector but begin the build up to a Full Moon that will not only see it clash with the Sun in your income sector but Mercury and Mars as well. This might create some financial tension but coming just as the brakes are released on the income and job fronts could be the jump start that both sides of the financial fence need.
Money horoscope for October 2021
In any case Virgo have to plan financial stability. This is the key to success in October 2021.

With the Sun always spending the first three weeks of October in your income sector the focus is always on your income situation, matters and options at this time of year. However, this year this has a much longer shadow, due in part to Venus' early return, Mercury's retrograde turn last month and the fact that Mars is making his first visit to your income sector in two years. Venus has already been and gone by the time you move into the new month but it was the planet of money's return in August that got things off to an early start while leaving the planets following in her footsteps something to work with. While the Sun will keep the solar spotlight on your income situation, matters and options until leaving on 23rd August, until he leaves on 31st October Mars' war against glass ceilings, roadblocks and barriers, whether real or imagined, as he urges you to fight for what you deserve will continue. It was Mercury's retrograde turn late last month that saw his smart head for money pivot towards focusing more on the rear view mirror. Until turning direct on 19th October, Mercury will be more focused on untapped income potential while acting as a brake to Mars' hot headed enthusiasm and tendency towards impulsiveness. What makes this month one of the most potentially lucrative months of the year is not just the amount of planetary activity on the income front but the support that is coming from planets on the job and career fronts. This will be especially evident when the Moon moves through your income sector from 6th October to 8th October. As well as aligning with the Sun to create a New Moon here on 7th October and with Mercury and Mars as it moves through, the Moon will form a friendly aspect to planets on the job and career fronts. In what should be a good month across the income, work and career fronts, this could have a galvanising impact.