Virgo Money Horoscope for today, 28 July 2021. Check your money luck and improve your cashflow.
Money luck for today, 28 July 2021
Certainly, today Virgo makes money luck for tomorrow. As a result, it makes money luck for next week and month.

The Moon returns for an ordinary monthly visit to your financial sector but at a point in the financial year itself where the dynamics are shifting. The Moon returns to find that both planets here are now in retrograde motion and in review mode, ready to step back ahead of new income developments from next month.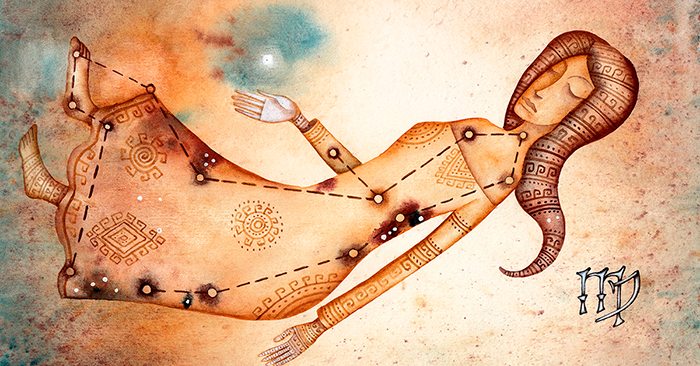 Money for tomorrow, 29 July 2021
As long as money never sleeps, root of tomorrow's money success of Virgo in daily efforts for business.

At the same time that the Moon is making its first visit to your financial sector since both planets here turned retrograde, it also finds itself back on the good side of the Sun. Having clashed last weekend as a Full Moon, to have the Sun and Moon back in harmony adds to a friendly aspect that was already going to fuel your financial confidence, instincts and imagination.

Even if money is not everything in the Life, this is important part to success as well!
Weekly Virgo horoscope
Raise your cashflow with weekly money horoscope! Because Money have no holidays, even for Virgo.

While by the time the Moon leaves your work sector on Monday and wraps up the weekend's Full Moon Venus will still be three weeks away from your income sector, the two are linked. Last year Venus didn't return to your income sector until the end of October and with the Sun still nearly two months away, there should be no planetary activity on the income front until then. Instead, the most lucrative months of 2021 begin in three weeks with even Mars due to make his first visit in two years. The Moon's last visit to your work sector before Venus' return was always going to be a chance to get an intuitive read on work and job matters but instead, with Jupiter returning on Thursday this is the first step in a major awakening. With Jupiter returning to your work sector and Venus to your income sector next month, the planets of money and luck are set to join forces to create some of the best weeks and months on the income and job fronts this year.
Money horoscope for July 2021
In any case Virgo have to plan financial stability. This is the key to success in July 2021.

While this is a fairly quiet month on both sides of the financial fence it is more a case that it is deceptively quiet, with a lot happening behind the scenes that suggest this won't remain the care for long. As has been the case with every month this year, all the planetary activity is in your financial sector and there is none on the income side of the financial fence and that will remain the case. However, behind the scenes, the money gods are preparing for a change in the dynamics of this financial year and that preparation is taking place on both sides of the fence. In your financial sector, where the focus is on your financial situation and money matters the planets are preparing to step back. While only minor players, Chiron and the dwarf planet Eris are keeping the focus on money matters and with support from Venus and Mars in an intuitive and imaginative part of your chart, this is helping to fuel your financial confidence, instincts and imagination. However, with Chiron turning retrograde on 16th July and Eris on 21st July, they are both standing back and moving into review mode. Both will spend the rest of the year in retrograde motion and this will allow money matters to take a back seat, finally giving income matters their turn.While the Sun doesn't return to your income sector until late September each year, Venus will not only return next month but will begin a period of planetary activity that will run through to November. That includes Mars, who in September will return for his first visit to your income sector in two years. So while there is no planetary activity on the income front this month the planets on the financial front are stepping back while the professional gods are swinging into action. With Mercury in your career sector until 12th July, a Full Moon on the job front on 24th July and Jupiter retrograding back into your work sector on 29th July, there is a chance to get your ducks in a row.