Capricorn Money Horoscope for today, 5 December 2020. Check your money luck and improve your cashflow.
Money luck for today, 5 December 2020
Certainly, today Capricorn makes money luck for tomorrow. As a result, it makes money luck for next week and month.

The Moon returns to your financial sector for its last visit for the year and the timing couldn't be better. With Saturn just 12 days away from your income sector and the start of continuous planetary activity there until 2023, this gives the Moon a chance to move through without clashing and with a chance to focus just on money matters.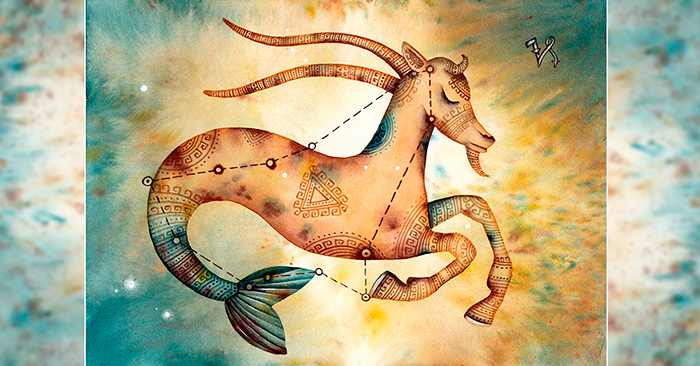 Money for tomorrow, 6 December 2020
As long as money never sleeps, root of tomorrow's money success of Capricorn in daily efforts for business.

The Moon is not only making its last visit to your financial sector for the year but its last visit before Saturn and Jupiter return to your income sector. The next time the Moon will pass through your financial sector without clashing with both will be in 2023 and with massive income developments ahead, this is a chance to focus more on what you do with and how you manage the money you have.

Even if money is not everything in the Life, this is important part to success as well!
Weekly Capricorn horoscope
Raise your cashflow with weekly money horoscope! Because Money have no holidays, even for Capricorn.

All eyes are on the job front this week and the money gods couldn't be happier, more than willing to stand back and stay out of the way or at least in the first part of the week. Less than three weeks before Jupiter and Saturn's return to your income sector will have game changing implications on the final weeks of this financial year and for months if not years to come, an eclipsing Full Moon on the job front on Monday is going to give work and job matters a boost. Just eight days after the last planet left your career sector, this is the last significant event of this professional year. With some of the most lucrative conditions in a decade just weeks away, this is a chance to first gain the right momentum on the job front. Meanwhile, it is at the other end of the week that the Moon will return for its last visit to your financial sector without having to compete for attention with planets on the income front until 2023.
Money horoscope for December 2020
In any case Capricorn have to plan financial stability. This is the key to success in December 2020.

It is business as usual on both sides of the financial fence at the start of the month with no indication, other than a vague sense of anticipation just how close you are to a major breakthrough on the income front. There is rarely planetary activity in either of your two money houses in December, with all planetary activity in your financial sector having ended in October and the Sun not due to return to your income sector until January. However, while there is no planetary activity in either of your two money houses as you move into the new month there will be more focus on income matters. That is because it was just a few weeks ago that the dwarf planet Ceres, who had retrograded back into your income sector at the end of September left again. Ceres was only back for six weeks and two days but while her focus was not on the money and more on updating your income needs and priorities, this left you with a sense that this was in preparation for something. Hence a sense of excitement and anticipation at the start of the month. This will become full blown reality when on 17th December first the Moon and then just a few hours later Saturn returns to your income sector. The latter is here for the next three years and while the Moon is just passing through, this will ensure your nose for money is sharp as the whole dynamics of the financial year shift.It is just before the Moon leaves on 20th December that Jupiter, the planet of luck and expansion will return to your income sector and together with Saturn, this kicks off some of the most powerful conditions seen on the income front in decades. While Saturn is playing a long game, Jupiter has returned to make 2021 as lucrative as possible. It helps that Jupiter and Saturn will return to find the South Node in your work sector and especially as its presence there turned a Full Moon on the job front at the end of last month into a lunar eclipse. Until the Moon leaves on 2nd December this is still unfolding, getting the month off to the right start.