Libra Money Horoscope for today, 12 May 2021. Check your money luck and improve your cashflow.
Money luck for today, 12 May 2021
Certainly, today Libra makes money luck for tomorrow. As a result, it makes money luck for next week and month.

Because the Moon returned to your financial sector two days ago, there has been a long build up to today's New Moon, something that has worked to your advantage. Because the Sun and Moon have been drawing closer over the last two days, there has been a slow merging of their objective and intuitive approach to money matters. This gives you the confidence to draw a new line in the sand.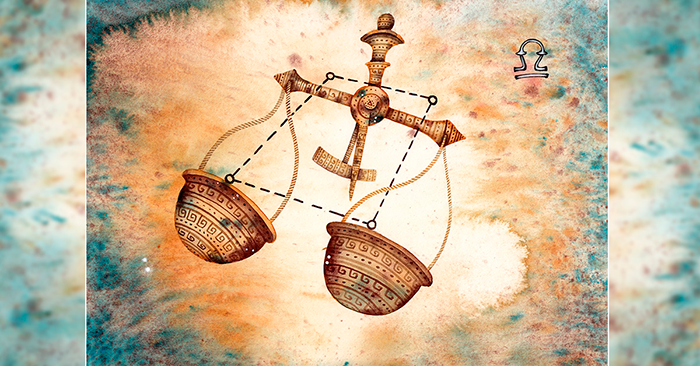 Money for tomorrow, 13 May 2021
As long as money never sleeps, root of tomorrow's money success of Libra in daily efforts for business.

The Moon's departure from your financial sector may have brought the New Moon of recent days to an end but the real implications are yet to be felt. At the very least this has left you with your financial instincts and imagination fuelled during the Sun's final days here and while the solar spotlight is still on your financial situation and money matters. However, this has done much more, giving money matters the green light.

Even if money is not everything in the Life, this is important part to success as well!
Weekly Libra horoscope
Raise your cashflow with weekly money horoscope! Because Money have no holidays, even for Libra.

The Moon might return to your financial sector every four weeks, but its return on Monday is the most significant of this financial year. Returning just days after Venus' departure over the weekend, the Moon returns to begin the lead up to a New Moon that will always create an opportunity for new beginnings and to commit to financial intentions and resolutions for the coming year. With the Sun in his last full week in your financial sector and every planet that will visit this year either here or already been and gone, this is a chance to draw a new line in the sand. Until leaving on Wednesday, the Moon will not only align with the Sun to create a New Moon but with Uranus and the dwarf planet Ceres, who will stay on to keep the wheels moving on this new financial year. Ceres, the last to return only arrived over the weekend, with the Moon moving through just as she begins her first deep dive into your financial needs and priorities in four years.
Money horoscope for May 2021
In any case Libra have to plan financial stability. This is the key to success in May 2021.

Because the Sun will always spend the first three weeks of May in your financial sector, the solar spotlight will always be on your financial situation and money matters at this time of year. You also begin the month with Venus and Mercury here and therefore with heart and mind in the game and on the same page. While Mercury has returned with the smart head for money needed to focus on the 'when, where and how' and Venus is more focused on updating your financial expectations, fuelling your confidence and working with the laws of attraction, they make the perfect team. While the Sun won't leave your financial sector until 21st May, Mercury will leave on 4th May and Venus on 9th May, making the early part of the month the most important for having heart and mind working as one. The Sun will not be on his own after Venus and Mercury leave, nor will his departure on 21st May leave money matters to their own devices. With Uranus in your financial sector from 2019 to 2026 that was never going to be the case, though his focus is on the long game. It is before the Moon moves through from 10th May to 13th May, creating a New Moon here on 12th May that another player will take to the field. On 8th May and during Venus, the planet of money's last full day here that the dwarf planet Ceres will return for the first time in four years, beginning a 12 week update of your financial needs and priorities. Venus is just wrapping up her mission to update your financial desires and expectations but where her focus is on the money, Ceres will look beyond the money to get a sense of your real needs and priorities. Meanwhile, with no planetary activity on the income front, the Moon's return to your income sector from 24th May to 26th May was always going to be the most potentially lucrative days of the month. Even more so with the Moon not only coming full circle from last month's Full Moon but with Mars in his first, last and only full month in your career sector and lucky Jupiter returning to your work sector on 14th May.