Libra Money Luck Horoscope for today, 19 August 2022. Check your money luck and improve your cash flow.
Money luck for today, 19 August 2022
Certainly, today Libra makes money luck for tomorrow. As a result, it makes money luck for next week and month.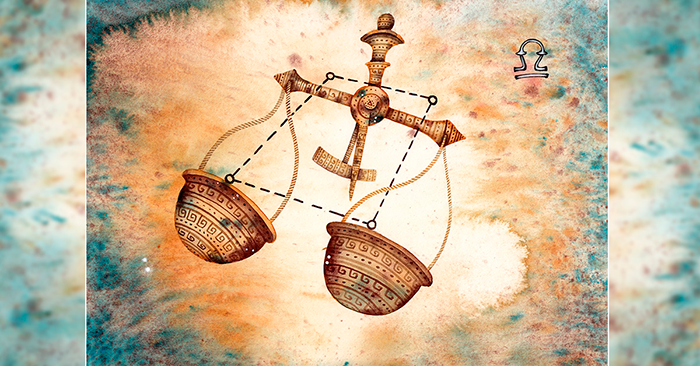 Libra Money for tomorrow

As long as money never sleeps, the root of tomorrow's money success of Libra is in daily efforts for the business.

The Moon's alignment with Mars before they both leave your financial sector today has not only brought your financial instincts, passions and fighting spirit together but leaves you with the confidence needed to take your financial power back. This will see any urgency drop back as the real journey begins.

Even if money is not everything in Life, this is an important part of success as well!
Weekly Libra horoscope

Raise your cash flow with a weekly money horoscope! Because Money has no holidays, even for Libra.

Just starting the week with a friendly aspect between Mars and Pluto, the planets of war and revolution is going to be an advantage, but the timing could make this a game changer. Since his return to your financial sector last month, Mars has been drawing closer to a friendly aspect to Pluto, the planet of change and revolution. This has been slowly adding fuel to Mars' financial passions and fighting spirit, giving you the confidence to take your financial power back. This will not only peak on Monday but just as Mars is preparing to leave on Saturday, not to return for another two years. Also helping to make Mars' final days here count is the Moon's return from Wednesday to Friday, sharpening your financial instincts and giving you a better read on what you can at least start fighting for, with the North Node and Uranus staying on to keep the momentum going. Mars' final days are all about what you can start rather than what you need to finish now.
Money horoscope for August 2022

In any case, Libra has to plan financial stability. This is the key to success in August 2022.

Mars' return to your financial sector early last month has given this financial year its second wind, with the warrior planet of the cosmos on a mission to fuel your financial passions and fighting spirit in order to take your financial power back. Mars is a planet that needs something to fight for and knowing that once he leaves on 20th August it will be another two years before he returns, he will be using anything as motivation. The biggest problem that Mars faces is that there are few physical challenges, with financial tension often a good motivator to come out fighting. While you don't want to create challenges where there are none and life itself will keep you on your toes, it is about finding something that you can channel Mars' warrior and competitive spirit into. Mars has a lot of support, both from Pluto in your home and family sector and from Mercury, when he returns to an intuitive and imaginative part of your chart on 4th August. It is Mercury's mix of intuition and logic, imagination and intelligence that will allow you to think on your feet, giving you better control over Mars' impulsive tendencies. The Moon's return to your financial sector from 17th August to 20th August will ensure your financial instincts are sharp and you are emotionally and intuitively engaged during Mars' final days here. However, it is after Mars leaves that things will pull right back, with Uranus' retrograde turn here on 25th August taking money matters into review mode. This will be a chance to capture Mars' influence but in a long term way. Meanwhile, while there is no planetary activity in your income sector, the South Node is helping to maintain a balance between money coming in and money going out. This will get a boost from Venus, with the planet of money working to steer this professional year in a lucrative direction until leaving your career sector on 12th August.