Aquarius luck horoscope for today, 27 May 2022, tomorrow 28 May 2022, weekly and monthly for May 2022. Daily luck prediction for Aquarius undeniably helps to keep positive mind.
Meaning of Name: The Water-bearer;
Aquarius Dates: January 21 – February 18;
Aquarius Symbol: ♒;
Sign Type: Air;
Aquarius Planet: The Uranus;
Lucky Color: Blue, Blue-green, Grey, Black;
Lucky Day: Sunday and Saturday;
Lucky Number: 4, 8, 13, 17, 22, 26;
Aquarius Birthday Flowers: Orchid;
Aquarius Birthstone: Amethyst;
Associated Chinese Animal: Tiger;
About Aquarius Zodiac
Uranus and Saturn, ruling the sign of Aquarius, make their daily nature of horoscope dual and contradictory. This sign carries in itself a lot of opposite traits and qualities, successfully combining them in the right situation. They are able to dream and plan without losing ground underfoot.
Aquarians are always innovators, individualists, they never follow the majority, choosing their own, exclusive way. In the ideas far ahead of anyone, have a brilliant mind, so are able to build a career where you need unconventional thinking and farsighted, innovative solutions.
Vulnerable Aquarians do not forgive the offense they caused. People of the element Air are very fond of society, needing it. Aquarians tend to express themselves through unusual ideas, unconventional appearance, these are people without certain prejudices. Such a sign tries to break established beliefs, can't stand stereotypes, deliberately challenges society.
Aquarians, like the Air itself, can change their direction due to emotional impulses, they are fickle and in relationships, however, if carried away, they are capable of desperate and broad gestures. They love freedom, not able to limit themselves to anything, preferring to go on about their desires.
Aquarians love originality in all things, comfort, and material wealth, but to achieve the latter they often lack perseverance and dedication. In friendship, Aquarians are reliable friends, but in love, they lack consistency, can be easily carried away, and quickly cool down.
The character of January Aquarius is heavier than that of February. Being closer to the Capricorns, they are more withdrawn, it is difficult to make contact with unfamiliar people. February Aquarians, on the contrary, find common ground with half a word.
Aquarius Daily Luck

Surely, today is not only important day for Aquarius. But specific chance to make efforts for future.

Sometimes, we resent being told that what we look for is in front of our face or nose. The fact that we don't see it can actually be due to our attention diverted necessarily elsewhere. Although someone may be astonished by your apparent failure to see what they see in something, you probably, in true Aquarian style, have your eye on a bigger picture. That's a wise decision on your part.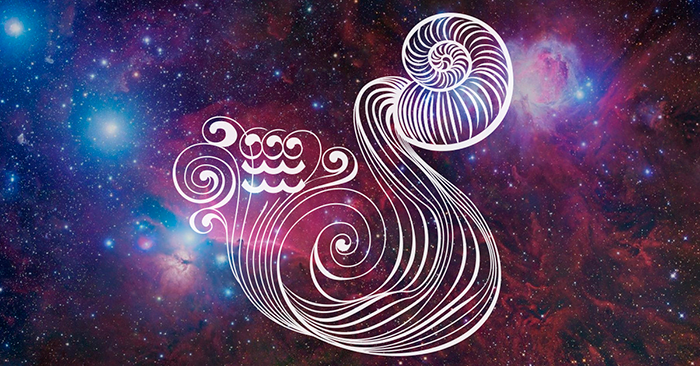 Aquarius Horoscope for Tomorrow

Undoubtely, tomorrow comes at least tomorrow. However, for Aquarius "tomorrow" comes unexpected sometimes.

On TV game shows, do people still win a year's supply of car wax? The look on their faces when they choose what's behind Door Number 1 is priceless. But they soon discover that the wax will come in handy for the new car revealed behind it. You can prepare to discover that where you believed you were shortchanged or drew 'the short straw,' you actually made a wise choice.
Aquarius Weekly Horoscope

Basically, every day in a week can be significant. Without a doubt, this is the good reason for Aquarius trying to make these days better.

Decisions, decisions! You could find circumstances revive unexpectedly where there has been little or no activity. This will likely shake the foundations of what you've become used to. It could also mean you have more options to consider now than you've had recently. So try not to see a plethora of possibilities as a problem. Your heart waits for you to make the right choice. If you need some guidance, ask it for some.
Aquarius Horoscope for May 2022

Pressure could intensify regarding your career or professional pursuits. A Full Moon Lunar Eclipse heralds a new era that may feel enforced or as if time isn't on your side in ways you wish it were to make or accept a change. The Eclipse also links to Saturn in your sign. So, you may have to assess seriously and practically what occurs or is offered. But there's something karmic involved with what shifts or transpires, too. Whatever it is, it's meant to be.