Aquarius luck horoscope for today, 19 August 2022, tomorrow 20 August 2022, weekly and monthly for August 2022. Daily luck prediction for Aquarius undeniably helps to keep positive mind.
Meaning of Name: The Water-bearer;
Aquarius Dates: January 21 – February 18;
Aquarius Symbol: ♒;
Sign Type: Air;
Aquarius Planet: The Uranus;
Lucky Color: Blue, Blue-green, Grey, Black;
Lucky Day: Sunday and Saturday;
Lucky Number: 4, 8, 13, 17, 22, 26;
Aquarius Birthday Flowers: Orchid;
Aquarius Birthstone: Amethyst;
Associated Chinese Animal: Tiger;
About Aquarius Zodiac
Uranus and Saturn, ruling the sign of Aquarius, make their daily nature of horoscope dual and contradictory. This sign carries in itself a lot of opposite traits and qualities, successfully combining them in the right situation. They are able to dream and plan without losing ground underfoot.
Aquarians are always innovators, individualists, they never follow the majority, choosing their own, exclusive way. In the ideas far ahead of anyone, have a brilliant mind, so are able to build a career where you need unconventional thinking and farsighted, innovative solutions.
Vulnerable Aquarians do not forgive the offense they caused. People of the element Air are very fond of society, needing it. Aquarians tend to express themselves through unusual ideas, unconventional appearance, these are people without certain prejudices. Such a sign tries to break established beliefs, can't stand stereotypes, deliberately challenges society.
Aquarians, like the Air itself, can change their direction due to emotional impulses, they are fickle and in relationships, however, if carried away, they are capable of desperate and broad gestures. They love freedom, not able to limit themselves to anything, preferring to go on about their desires.
Aquarians love originality in all things, comfort, and material wealth, but to achieve the latter they often lack perseverance and dedication. In friendship, Aquarians are reliable friends, but in love, they lack consistency, can be easily carried away, and quickly cool down.
The character of January Aquarius is heavier than that of February. Being closer to the Capricorns, they are more withdrawn, it is difficult to make contact with unfamiliar people. February Aquarians, on the contrary, find common ground with half a word.
Aquarius Daily Luck

Surely, today is not only important day for Aquarius. But specific chance to make efforts for future.

Uranus affects your futuristic thinking. But your co-ruling planet, Saturn, is all about the past and resisting urges to gallop into the future. So, it's no wonder you can feel a sense of tug-of-war between the past and future. But here in the present, focus more on the present! By all means, keep your eye on a future prize. But make sure everything now involves small, patient, thought-through steps.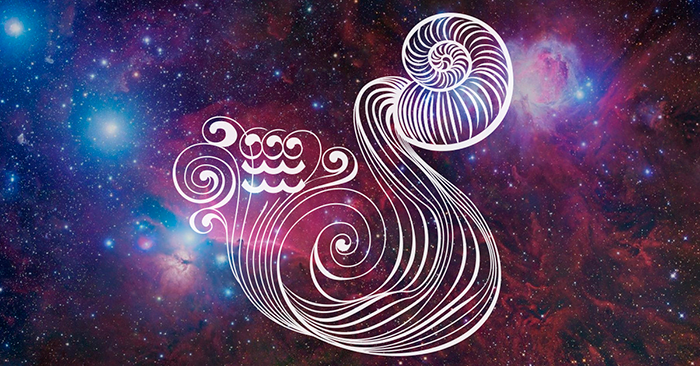 Aquarius Horoscope for Tomorrow

Undoubtely, tomorrow comes at least tomorrow. However, for Aquarius "tomorrow" comes unexpected sometimes.

Mars significantly boosts your interest in play and pleasure during the next seven months. So, indulging - and overindulging - could lead to burning the proverbial candle at both ends. But perhaps this increased abundant energy can be applied positively to express yourself creatively, through activities with children, romance, hobbies or sports. In fact, there's no question about it; it can!
Aquarius Weekly Horoscope

Basically, every day in a week can be significant. Without a doubt, this is the good reason for Aquarius trying to make these days better.

This week, you could be prepared to go deeper emotionally and intimately. This will come at a cost, involving a need to be more vulnerable than you're perhaps used to. Coming events could bring into the open what you have suppressed or concealed, too. However, rather than focus on what feels uncomfortable, focus instead on how your enhanced openness strengthens trust with someone. A tiny bit of discomfort could go a long way to improving a particular bond.
Aquarius Horoscope for August 2022

The universe has your back in ways you're likely to appreciate. If you experience a spontaneous, tense development, it will likely involve a person. So, Venus affecting one-to-one connections can help keep things manageable or sweet, especially if a family member is involved. But if others look to you too frequently for answers or to constantly deal with and resolve something, you could send out a clear message that it may be time they stood on their own two feet.