Aquarius luck horoscope for today, 7 December 2022, tomorrow 8 December 2022, weekly and monthly for December 2022. Daily luck prediction for Aquarius undeniably helps to keep positive mind.
Meaning of Name: The Water-bearer;
Aquarius Dates: January 21 – February 18;
Aquarius Symbol: ♒;
Sign Type: Air;
Aquarius Planet: The Uranus;
Lucky Color: Blue, Blue-green, Grey, Black;
Lucky Day: Sunday and Saturday;
Lucky Number: 4, 8, 13, 17, 22, 26;
Aquarius Birthday Flowers: Orchid;
Aquarius Birthstone: Amethyst;
Associated Chinese Animal: Tiger;
About Aquarius Zodiac
Uranus and Saturn, ruling the sign of Aquarius, make their daily nature of horoscope dual and contradictory. This sign carries in itself a lot of opposite traits and qualities, successfully combining them in the right situation. They are able to dream and plan without losing ground underfoot.
Aquarians are always innovators, individualists, they never follow the majority, choosing their own, exclusive way. In the ideas far ahead of anyone, have a brilliant mind, so are able to build a career where you need unconventional thinking and farsighted, innovative solutions.
Vulnerable Aquarians do not forgive the offense they caused. People of the element Air are very fond of society, needing it. Aquarians tend to express themselves through unusual ideas, unconventional appearance, these are people without certain prejudices. Such a sign tries to break established beliefs, can't stand stereotypes, deliberately challenges society.
Aquarians, like the Air itself, can change their direction due to emotional impulses, they are fickle and in relationships, however, if carried away, they are capable of desperate and broad gestures. They love freedom, not able to limit themselves to anything, preferring to go on about their desires.
Aquarians love originality in all things, comfort, and material wealth, but to achieve the latter they often lack perseverance and dedication. In friendship, Aquarians are reliable friends, but in love, they lack consistency, can be easily carried away, and quickly cool down.
The character of January Aquarius is heavier than that of February. Being closer to the Capricorns, they are more withdrawn, it is difficult to make contact with unfamiliar people. February Aquarians, on the contrary, find common ground with half a word.
Aquarius Daily Luck

Surely, today is not only important day for Aquarius. But specific chance to make efforts for future.

Today's Full Moon illuminates how and where you can enjoy more leisure and pleasure in your world. How wonderful is that? At a time of year when many folk are about to let their hair down and indulge, you receive cosmic support to do both early! Pleasure can come from pursuing whatever makes your heart beat faster. Love? Check! Something creative? Check!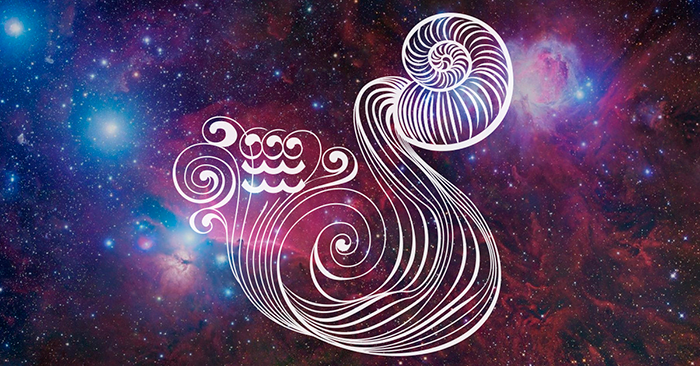 Aquarius Horoscope for Tomorrow

Undoubtely, tomorrow comes at least tomorrow. However, for Aquarius "tomorrow" comes unexpected sometimes.

It could be obvious that you must complete something yourself if you want it done in a way that works for you. Yet, becoming less dependent on others could be beneficial and necessary. As an Aquarian, I doubt that will pose a problem, either. So, take this opportunity to begin that process. Being the captain of your vision now could save complications later.
Aquarius Weekly Horoscope

Basically, every day in a week can be significant. Without a doubt, this is the good reason for Aquarius trying to make these days better.

Neptune's forward motion sticks a spanner in the works if you got to grips with finances or came up with effective moneymaking ideas in recent months. The planet of illusion awakens after a five-month slumber. So, think through spending and don't make unrealistic purchases. Also, a Full Moon influences creativity and heartfelt expression. You can finally release suppressed feelings, possibly through writing, painting, or music. Forming or strengthening love is a strong possibility, too!
Aquarius Horoscope for December 2022

At a time of year when many people are unconcerned about self-care, you're encouraged to give it extra focus! Venus influences detachment, isolation and quiet 'you time' from the 9th. So, you might prefer your own company to guzzling drinks, eating your body weight in festive fodder or doing silly things with mistletoe. But this seemingly Scrooge-like attitude serves a helpful purpose. You have emotional healing to do. Releasing a heavy weight from the past is the best gift you could give yourself.