Gemini luck horoscope for today and tomorrow, 8 December 2022, weekly and monthly for December 2022. Daily luck prediction for Gemini that helps to keep positive mind.
Meaning of Name: The Twins;
Gemini Dates: May 22 – June 21;
Gemini Symbol: ♊;
Sign Type: Air;
Gemini Planet: The Mercury;
Lucky Color: Orange, Lemon, Yellow;
Lucky Day: Wednesday;
Lucky Number: 5, 14, 23, 32, 41, 50;
Gemini Birthday Flowers: Lavender;
Gemini Birthstone: Pearl;
Associated Chinese Animal: Horse;
About Gemini Zodiac Sign
Gemini is a daily representative of the sign with the brightest horoscope. And most adventurous personalities in the entire zodiac world. Character duality and variability are their main features. But the secrets do not end there.
Gemini loves social interaction. Without the people and the active pastime, they can not imagine their life. Extroverted, they are extremely communicative. Will find the approach to anyone.
People reach out to them with all their might. Because this air sign has excellent humor, ease of behavior, and optimism. However, it is difficult for them to bring things to an end. Because the Gemini is fickle in everything, quickly changing the course set.
This accompanies them throughout life. Appearing in different areas. But in the art of verbal battles representatives of this sign. It has no equal, they are the best lawyers and journalists. They have a tendency to collect the smallest facts that anyone else simply would not notice.
This observation combined with the successful operation of information. This makes Gemini an excellent manipulator and connoisseurs of human souls.
Some believe that this sign inherent hypocrisy and subterfuge. But the wards of Air are simply extremely intelligent. Prefer to use the roundabouts and profitable ways to achieve their goals, rather than beat a path.
They are rarely vindictive and hypochondriacs. If the Gemini did something to you, it is unlikely that they did it intentionally. Most likely they didn't think about the fact that their actions could have consequences. And that is the main disadvantage of this sign.
Daily Luck for Gemini
Surely, today is not just important day for Gemini. But specific chance to make efforts for future.
The Full Moon in your sign illuminates you and everything others see about you. So, don't be surprised if it feels like you're in a spotlight or you attract more people than usual. You have an abundance of helpful and potentially exciting energy at your disposal. A new chapter commences, and assessing important goals to ensure they're on track could be particularly helpful now.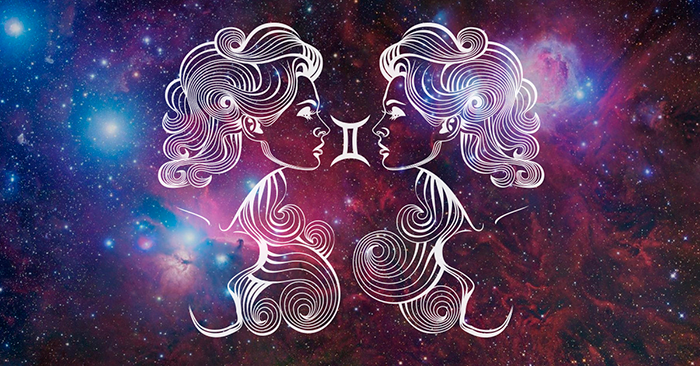 Horoscope for Gemini for Tomorrow
Tomorrow comes at least tomorrow. However, for Gemini "tomorrow" comes unexpected sometimes.
It's possible to see a situation in an unfair or inflated light when you examine it. But it would help if you didn't consider your appraisal to be final. It may be necessary to enlist someone's help, advice, or insight to gain a better or more thorough understanding of whatever-it-is. But that could reduce or hopefully eliminate confusion with what you have struggled to make sense of on your own.
Weekly Gemini Horoscope
Basically, every day in a week can be significant. Without a doubt, his is the good reason for Gemini trying to make these days better.
This is a week to pay more attention to what your heart tells you rather than your head. Since June, Neptune has moved backward, affecting your career, status and responsibilities. You've had time to ponder your professional position. So, if your heart tells you a change is necessary, heed it! A Full Moon illuminates your sign on Wednesday. Is it time for you to be seen in ways you want rather than pandering to others' expectations? That seems to be the case…
Horoscope for Gemini for December 2022
December shouldn't be a month requiring you to look inward, into the shadows and face what scares you. Although the universe doesn't work to Earthly calendars, it does offer a fantastic, far-reaching gift. What you keep concealed from others, even those closest to you, wants to emerge, and the process will probably be gradual. But whether this involves a secret, suppressed feelings or both, emotional beans look set to be spilled.