Gemini luck horoscope for today and tomorrow, 30 June 2022, weekly and monthly for June 2022. Daily luck prediction for Gemini that helps to keep positive mind.
Meaning of Name: The Twins;
Gemini Dates: May 22 – June 21;
Gemini Symbol: ♊;
Sign Type: Air;
Gemini Planet: The Mercury;
Lucky Color: Orange, Lemon, Yellow;
Lucky Day: Wednesday;
Lucky Number: 5, 14, 23, 32, 41, 50;
Gemini Birthday Flowers: Lavender;
Gemini Birthstone: Pearl;
Associated Chinese Animal: Horse;
About Gemini Zodiac Sign
Gemini is a daily representative of the sign with the brightest horoscope. And most adventurous personalities in the entire zodiac world. Character duality and variability are their main features. But the secrets do not end there.
Gemini loves social interaction. Without the people and the active pastime, they can not imagine their life. Extroverted, they are extremely communicative. Will find the approach to anyone.
People reach out to them with all their might. Because this air sign has excellent humor, ease of behavior, and optimism. However, it is difficult for them to bring things to an end. Because the Gemini is fickle in everything, quickly changing the course set.
This accompanies them throughout life. Appearing in different areas. But in the art of verbal battles representatives of this sign. It has no equal, they are the best lawyers and journalists. They have a tendency to collect the smallest facts that anyone else simply would not notice.
This observation combined with the successful operation of information. This makes Gemini an excellent manipulator and connoisseurs of human souls.
Some believe that this sign inherent hypocrisy and subterfuge. But the wards of Air are simply extremely intelligent. Prefer to use the roundabouts and profitable ways to achieve their goals, rather than beat a path.
They are rarely vindictive and hypochondriacs. If the Gemini did something to you, it is unlikely that they did it intentionally. Most likely they didn't think about the fact that their actions could have consequences. And that is the main disadvantage of this sign.
Daily Luck for Gemini
Surely, today is not just important day for Gemini. But specific chance to make efforts for future.
I dare say you enjoy scintillating conversation, but your desire to pursue or create something controversial may need to be curtailed. It's also possible you're prepared to cause a stir with something you say or reveal. If you have complete ownership over whatever it is, then fine. But if you speak or disclose something on behalf of someone else, that's a very different story.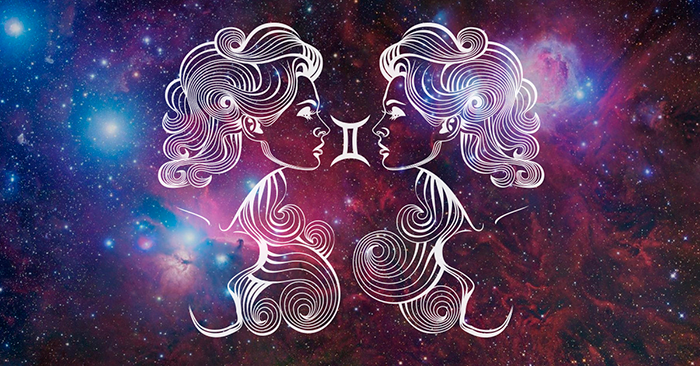 Horoscope for Gemini for Tomorrow
Tomorrow comes at least tomorrow. However, for Gemini "tomorrow" comes unexpected sometimes.
Resolving confusion or a misunderstanding means accepting where communication broke down and needs to be improved in the future. Without the lines wide open, assumptions get made, opening the door to a host of other complexities. You're bound to know who needs more communicative input from you. That means the onus might be on you briefly to bring a necessary improvement.
Weekly Gemini Horoscope
Basically, every day in a week can be significant. Without a doubt, his is the good reason for Gemini trying to make these days better.
This week, you could pay closer attention to cherished hopes, dreams and wishes. But if it becomes clear that a boost to your self-confidence is integral to bringing any vision to fruition, then you have superb cosmic support this week. To achieve what truly inspires and motivates you, you must believe you deserve it! With the Sun affecting your self-esteem linking with optimistic, big-thinking Jupiter, a wonderful attitude adjustment could happen
Horoscope for Gemini for June 2022
The activity in your sign this month is like watching everyone involved in a stage production getting ready for the curtain to open. Mercury will be glad to return home to your sign. You benefit from the glorious influence of Venus from the 22nd. The huge and golden Supermoon also affects you. All of this puts you in the proverbial spotlight, drawing attention your way. But it also means you'll need to be selective and wise regarding how you harness and wield your increased power.