Libra luck horoscope for today, 27 May 2022, tomorrow 28 May 2022, weekly and monthly for May 2022. Daily prediction for Libra undeniably helps to keep positive mind.
Meaning of Name: The Scales;
Libra Dates: September 23 – October 23;
Libra Symbol: ♎;
Sign Type: Air;
Libra Planet: Venus;
Lucky Color: Blue, Green;
Lucky Day: Friday;
Lucky Number: 6, 15, 24, 33, 42, 51, 60;
Libra Birthday Flowers: Large Roses & Bluebells;
Libra Birthstone: Opal;
Associated Chinese Animal: Dog;
About Libra Zodiac
It is difficult to keep the Libra bowls daily life horoscope in balance. The patron planet Venus requires flexibility, love for loved ones, but the instability of the sign leads to a constant imbalance, instability of states, and moods that are not always noticeable to others.
The cardinality of the Libra sign pushes its representatives to be active. They have a high intellect, the gift of diplomacy, in them there is a confrontation of the desire for harmony, stability, and a thirst for activity, new knowledge, and change.
This sign symbolizes the sunset, which gives depth and thoughtfulness to the Children of the Air. Their element is a warm breeze, imperceptible streams of air, changing the environment, but on the other side of the scale is the destructive power of the elements.
There are few people who do not regret provoking the anger of Libra – behind the calmness and tactfulness, there is strength and the ability to prove their case, leadership. Their will is inflexible if they are firmly convinced of the goal and the idea.
Libra is indeed a mystical sign. Some people see them as calculating egoists and hypocrites. Others have the opposite opinion – Libra appears to them as an open soul, ready to take off the last shirt for the sake of a neighbor. In this case, we are talking about the same representative of this sign. The fact is that Libra is a mirror sign. They subconsciously reflect the depths of the nature of the interlocutor.
Libra is the main connoisseur of beauty in the zodiacal circle. From these people come out the people of creative professions: artists, photographers, filmmakers, writers. However, this sign is well given and the exact sciences. Among Libra there are many physicians, engineers, and mathematicians, astrologers say.
Libra Daily Luck Horoscope

Surely, today is not only important day for Libra. But specific chance to make efforts for future.

I'm willing to bet that you're aware of how easy it can be at times to direct your reserves of self-care and self-love toward others. That probably explains why it can be difficult to find the energy you need by the time you get around to taking care of yourself. But the universe seems eager to help you replenish those essential resources now. So, take as much time as you need and fill your boots!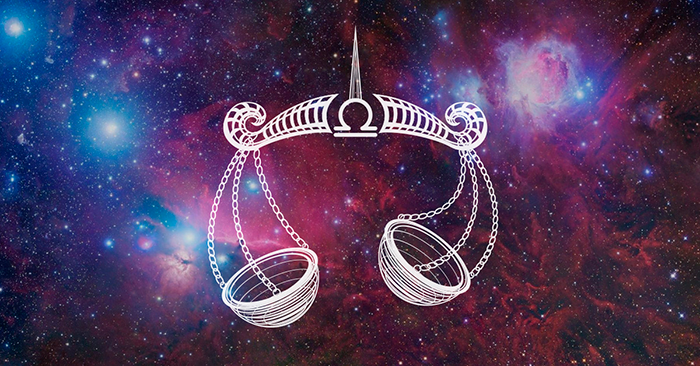 Libra Horoscope for Tomorrow

Undoubtely, tomorrow comes at least tomorrow. However, for Libra "tomorrow" comes unexpected sometimes.

Progress in an area of your world might rely on mutual 'back-scratching.' In other words, if someone does a good turn for you, then there are benefits to stepping up to the plate to reciprocate. But, even if you and somebody want the same thing but pursue it in different ways, there's still plenty you can learn from each other.
Libra Weekly Horoscope

Basically, every day in a week can be significant. Without a doubt, his is the good reason for Libra trying to make these days better.

Certain restrictions may have encouraged you to adopt an 'if you can't beat 'em, join 'em' attitude. If trying to create more freedom in a particular area has felt futile, it's understandable that you should go with the flow and accept what you'd prefer to change. But if increased responsibilities have caused this, then from this week until October, you could find that what has been restrictive or hampering becomes a heck of a lot easier.
Libra Horoscope for May 2022

A Full Moon Lunar Eclipse on the 16th targets earned income, values and valuables. So, a new chapter commences regarding whatever way money arrives in your bank account. But there may also be integrity attached to how you make money. Perhaps, an opportunity appears attractive but goes against the grain of what you believe in. The Eclipse could also bring a financial matter that has simmered undetected into the open. A new chapter could commence with this, too.