Libra luck horoscope for today, 30 November 2021, tomorrow 1 December 2021, weekly and monthly for November 2021. Daily prediction for Libra undeniably helps to keep positive mind.
Meaning of Name: The Scales;
Libra Dates: September 23 – October 23;
Libra Symbol: ♎;
Sign Type: Air;
Libra Planet: Venus;
Lucky Color: Blue, Green;
Lucky Day: Friday;
Lucky Number: 6, 15, 24, 33, 42, 51, 60;
Libra Birthday Flowers: Large Roses & Bluebells;
Libra Birthstone: Opal;
Associated Chinese Animal: Dog;
About Libra Zodiac
It is difficult to keep the Libra bowls daily life horoscope in balance. The patron planet Venus requires flexibility, love for loved ones, but the instability of the sign leads to a constant imbalance, instability of states, and moods that are not always noticeable to others.
The cardinality of the Libra sign pushes its representatives to be active. They have a high intellect, the gift of diplomacy, in them there is a confrontation of the desire for harmony, stability, and a thirst for activity, new knowledge, and change.
This sign symbolizes the sunset, which gives depth and thoughtfulness to the Children of the Air. Their element is a warm breeze, imperceptible streams of air, changing the environment, but on the other side of the scale is the destructive power of the elements.
There are few people who do not regret provoking the anger of Libra – behind the calmness and tactfulness, there is strength and the ability to prove their case, leadership. Their will is inflexible if they are firmly convinced of the goal and the idea.
Libra is indeed a mystical sign. Some people see them as calculating egoists and hypocrites. Others have the opposite opinion – Libra appears to them as an open soul, ready to take off the last shirt for the sake of a neighbor. In this case, we are talking about the same representative of this sign. The fact is that Libra is a mirror sign. They subconsciously reflect the depths of the nature of the interlocutor.
Libra is the main connoisseur of beauty in the zodiacal circle. From these people come out the people of creative professions: artists, photographers, filmmakers, writers. However, this sign is well given and the exact sciences. Among Libra there are many physicians, engineers, and mathematicians, astrologers say.
Libra Daily Luck Horoscope

Surely, today is not only important day for Libra. But specific chance to make efforts for future.

It takes a special kind of person who struggled to attain or achieve something to help someone do the same by sharing experience-based wisdom. To make someone's learning curve or life easier takes a special kind of kindness and generosity. You could possess knowledge that someone can benefit from similarly. More than a feeling of pride can be yours from helping them, too.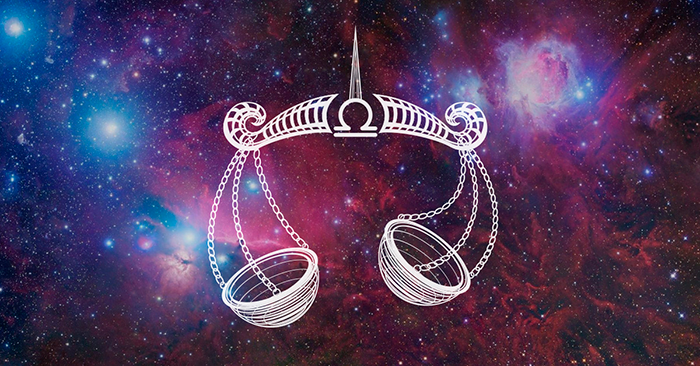 Libra Horoscope for Tomorrow

Undoubtely, tomorrow comes at least tomorrow. However, for Libra "tomorrow" comes unexpected sometimes.

Pointing out where someone's wrong, or you think they've missed a crucial point may be necessary. But there is significant scope for confrontation if you do so in the wrong way. Highlighting problems also need you to be armed with one or two prepared solutions. Focus on what someone does right. Then, weave your answers and improvements into the discussion subtly and sensitively
Libra Weekly Horoscope

Basically, every day in a week can be significant. Without a doubt, his is the good reason for Libra trying to make these days better.

Recently, someone I know was asked a question that was a bit disturbing or morbid on the face of it. Yet, it helped with making a personal decision in a way they didn't expect. The question involved two people in a burning building and who the person would rescue first. Now, this scenario might have nothing whatsoever to do with events unfolding for you this week. However, you could find a direct question to be uncomfortable but also helpful and clarifying.
Libra Horoscope for November 2021

Back when people bought DVDs, 'Special Features' sections often had different endings for a film. Most of the time, we didn't even know these existed. But it was always intriguing or fascinating to see what was excluded, especially when some endings were better than what was used. This month, you may believe a particular outcome is crystal clear and inevitable. But you have alternative options on offer if you're willing to look a bit more closely.