Libra luck horoscope for today, 19 August 2022, tomorrow 20 August 2022, weekly and monthly for August 2022. Daily prediction for Libra undeniably helps to keep positive mind.
Meaning of Name: The Scales;
Libra Dates: September 23 – October 23;
Libra Symbol: ♎;
Sign Type: Air;
Libra Planet: Venus;
Lucky Color: Blue, Green;
Lucky Day: Friday;
Lucky Number: 6, 15, 24, 33, 42, 51, 60;
Libra Birthday Flowers: Large Roses & Bluebells;
Libra Birthstone: Opal;
Associated Chinese Animal: Dog;
About Libra Zodiac
It is difficult to keep the Libra bowls daily life horoscope in balance. The patron planet Venus requires flexibility, love for loved ones, but the instability of the sign leads to a constant imbalance, instability of states, and moods that are not always noticeable to others.
The cardinality of the Libra sign pushes its representatives to be active. They have a high intellect, the gift of diplomacy, in them there is a confrontation of the desire for harmony, stability, and a thirst for activity, new knowledge, and change.
This sign symbolizes the sunset, which gives depth and thoughtfulness to the Children of the Air. Their element is a warm breeze, imperceptible streams of air, changing the environment, but on the other side of the scale is the destructive power of the elements.
There are few people who do not regret provoking the anger of Libra – behind the calmness and tactfulness, there is strength and the ability to prove their case, leadership. Their will is inflexible if they are firmly convinced of the goal and the idea.
Libra is indeed a mystical sign. Some people see them as calculating egoists and hypocrites. Others have the opposite opinion – Libra appears to them as an open soul, ready to take off the last shirt for the sake of a neighbor. In this case, we are talking about the same representative of this sign. The fact is that Libra is a mirror sign. They subconsciously reflect the depths of the nature of the interlocutor.
Libra is the main connoisseur of beauty in the zodiacal circle. From these people come out the people of creative professions: artists, photographers, filmmakers, writers. However, this sign is well given and the exact sciences. Among Libra there are many physicians, engineers, and mathematicians, astrologers say.
Libra Daily Luck Horoscope

Surely, today is not only important day for Libra. But specific chance to make efforts for future.

Somebody appears to possess ideas and experience-based wisdom you sense could be helpful or valuable. You'd probably be more willing to embrace their insights if it didn't mean having to adjust ideas or plans of your own. But if you find the thought of doing this more daunting than intriguing, you've probably got more work to do to see how you and somebody are on the same page.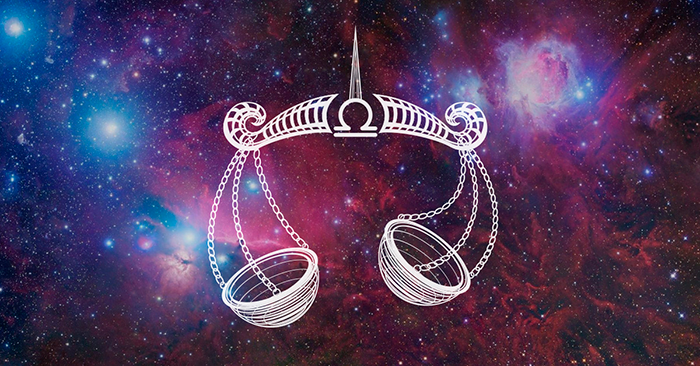 Libra Horoscope for Tomorrow

Undoubtely, tomorrow comes at least tomorrow. However, for Libra "tomorrow" comes unexpected sometimes.

Until March, Mars's influence is similar to Popeye's spinach! You could be surprised at how enthusiastic and bolder you feel. A sense of restlessness could increase, adding fuel to a desire for adventure. You have abundant energy to pursue something educational, travel-related, or mind-broadening. But be careful not to be aggressively opinionated or confrontational regarding others' differing views.
Libra Weekly Horoscope

Basically, every day in a week can be significant. Without a doubt, his is the good reason for Libra trying to make these days better.

Thoughts or feelings that may have been obscured by haziness could experience razor-sharp clarity this week. But you may need to guard against somebody thinking they know what's best for both of you, or their idea of security and stability is the one you should follow. Speaking your mind is acceptable, but consider the consequences before doing so. You see circumstances realistically now, and somebody might need a bit of time to catch up.
Libra Horoscope for August 2022

I've never met a genie in a magic lantern. But I suspect if there's one thing they can't stand, it's a smart aleck who, when asked to come up with three wishes, asks for 1000 more! This month, the universe needs you to narrow down what you genuinely desire or yearn to experience. Focus on and invest faith in what truly lights a passionate fire within you. The more you separate dreams from wishes, the easier it will be to take a crucial first step to bring a cherished vision to fruition.