Virgo luck horoscope for today, 30 November 2021, tomorrow 1 December 2021, weekly and monthly for November 2021. Daily luck prediction for Virgo undeniably helps to keep positive mind.
Meaning of Name: The Virgin;
Virgo Dates: August 24 – September 22;
Virgo Symbol: ♍;
Sign Type: Earth;
Virgo Planet: The Mercury;
Lucky Color: Orange, White, Grey, Yellow, Mushroom;
Lucky Day: Wednesday;
Lucky Number: 5, 14, 23, 32, 41, 50;
Virgo Birthday Flowers: Morning Glory & Buttercups;
Virgo Birthstone: Sapphire;
Associated Chinese Animal: Rooster;
About Virgo
It is said that Virgo is the most reliable and faithful in daily love horoscope. Fully justifying its name. As an earthly sign, these people are practical. They value comfort and prosperity. With any choice, they are guided by realistic goals and needs. Without being dispersed into distant fantasies.
Virgo has a very strong love for cleanliness and order in everything. Appearance, their home, their own thoughts. They tend to divide the world around them into categories, to sort people by the degree of decency, to optimize everyday life.
Do you think that Virgo is a crazy control freak? Because it doesn't have a single speck of dust in a house. And their cups are turned with their handles to one side? This may seem like something of a surprise to you, but Virgo does it by inertia, without much effort.
A distinctive feature of Virgo is the ability to work pedantic and hard, a responsible attitude to business, and the ability to notice any detail. The latter quality is both good, for example, in work, and negative in personal relationships.
Incorrigible perfectionists, Virgo likes to nag at the little things, demanding perfection in their understanding, so it can be difficult with them. However, you cannot find such a hardworking person, which is why people of this sign make excellent employees and managers. This sign is very loyal, if they find "their" person, are able to remain loyal until the end.
Virgo does not like noisy parties, preferring a quiet family circle. Like all earthly signs, they extremely respect material possessions and wealth and strive to get it. They are distinguished by a keen intellect and pedantry in the performance of any work, and in combination with an innate perfectionism are able to achieve brilliant results.
Virgo hates rudeness and rudeness, vulgar manners, such behavior is contrary to their upbringing. Hardly forgive any mistakes, even their own blunders.
Virgo Daily Luck

Surely, today is not only important day for Virgo. But specific chance to make efforts for future.

Before we enter the realms of human existence from wherever we came from, are we given a coupon entitling us to happiness during our visit? The truth is, everyone has such an entitlement. But it can appear as if others seem to receive more than their share at times. The more you accept that you deserve to feel happy or happier, the more you'll likely find opportunities to do so present themselves.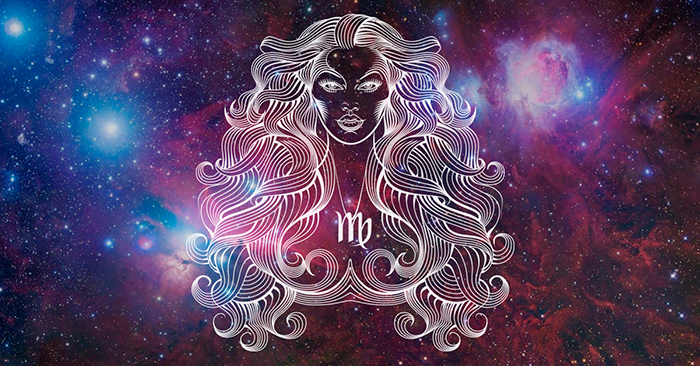 Virgo Horoscope for Tomorrow

Undoubtedly, tomorrow comes at least tomorrow. However, for Virgo "tomorrow" comes unexpectedly sometimes.

Learning to harness and trust our imaginations is something we do in our own way and time. Our teachers encouraged us to dream, and so did our parents. But we were also told to remain grounded and responsible. Yet, our mind's creations can transform our existence! Allowing your mind to wander is your first step to making something you want to experience or happen, happen!
Virgo Weekly Horoscope

Basically, every day in a week can be significant. Without a doubt, his is the good reason for Virgo trying to make these days better.

If we look out a window and see grey clouds looming, we accept an umbrella could be helpful. But if we allow an unjustified sense of panic to set in, we can go to unnecessary lengths to prepare for what might only be a brief spell of misty rain. This week, try not to read too much into what you might interpret as a warning sign or red flag. Chances are, you're prepared for it and don't need to do more than what you've done or prepared for already!
Virgo Horoscope for November 2021

We've all been in meetings where time drags painfully slowly. We wish whoever's in charge was aware of how the human brain absorbs 45 minutes of information per hour. So, for 15 minutes, we are away with the fairies! This month, you could experience a surge of information that gives you plenty to absorb and consider. But you're not obliged to absorb and consider all of it. Be willing to apply a strict mental filter to what's relevant and can be pushed to one side.