Virgo luck horoscope for today, 19 August 2022, tomorrow 20 August 2022, weekly and monthly for August 2022. Daily luck prediction for Virgo undeniably helps to keep positive mind.
Meaning of Name: The Virgin;
Virgo Dates: August 24 – September 22;
Virgo Symbol: ♍;
Sign Type: Earth;
Virgo Planet: The Mercury;
Lucky Color: Orange, White, Grey, Yellow, Mushroom;
Lucky Day: Wednesday;
Lucky Number: 5, 14, 23, 32, 41, 50;
Virgo Birthday Flowers: Morning Glory & Buttercups;
Virgo Birthstone: Sapphire;
Associated Chinese Animal: Rooster;
About Virgo
It is said that Virgo is the most reliable and faithful in daily love horoscope. Fully justifying its name. As an earthly sign, these people are practical. They value comfort and prosperity. With any choice, they are guided by realistic goals and needs. Without being dispersed into distant fantasies.
Virgo has a very strong love for cleanliness and order in everything. Appearance, their home, their own thoughts. They tend to divide the world around them into categories, to sort people by the degree of decency, to optimize everyday life.
Do you think that Virgo is a crazy control freak? Because it doesn't have a single speck of dust in a house. And their cups are turned with their handles to one side? This may seem like something of a surprise to you, but Virgo does it by inertia, without much effort.
A distinctive feature of Virgo is the ability to work pedantic and hard, a responsible attitude to business, and the ability to notice any detail. The latter quality is both good, for example, in work, and negative in personal relationships.
Incorrigible perfectionists, Virgo likes to nag at the little things, demanding perfection in their understanding, so it can be difficult with them. However, you cannot find such a hardworking person, which is why people of this sign make excellent employees and managers. This sign is very loyal, if they find "their" person, are able to remain loyal until the end.
Virgo does not like noisy parties, preferring a quiet family circle. Like all earthly signs, they extremely respect material possessions and wealth and strive to get it. They are distinguished by a keen intellect and pedantry in the performance of any work, and in combination with an innate perfectionism are able to achieve brilliant results.
Virgo hates rudeness and rudeness, vulgar manners, such behavior is contrary to their upbringing. Hardly forgive any mistakes, even their own blunders.
Virgo Daily Luck

Surely, today is not only important day for Virgo. But specific chance to make efforts for future.

Sometimes, agreeing to disagree is the politest, most respectful and comfortable outcome we can expect. There's often something final about getting to that stage, too. It suggests a matter has been explored or debated enough times, and both sides want to move on from it. Agreeing to disagree with somebody in your world might be the least stressful and most time-saving option.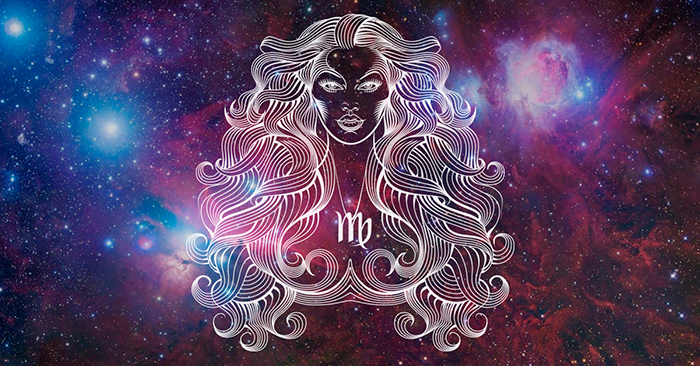 Virgo Horoscope for Tomorrow

Undoubtedly, tomorrow comes at least tomorrow. However, for Virgo "tomorrow" comes unexpectedly sometimes.

Until March, to say your ambitiousness or desire to be acknowledged for your achievements will increase is an understatement. Whether professionally, personally or both, you'll want others to notice you. But mighty Mars could pose problems with people in authority, especially bosses or managers. So, be aware of how easily tension or confrontation could manifest from today.
Virgo Weekly Horoscope

Basically, every day in a week can be significant. Without a doubt, his is the good reason for Virgo trying to make these days better.

This week, you have superb cosmic support to cut through uncertainty and replace tension it may have brought with well-deserved lightheartedness. As Mercury links with Pluto, information comes to light that helps you make sense of what has appeared or felt senseless. Complicated ideas and circumstances can be seen through a reassuring lens and feel more manageable as a result. All you need to do is shake off any reluctance or complacency that may have set in recently.
Virgo Horoscope for August 2022

It's worth creating an inspiring To-Do List at the start of the month. You can include tasks you've delayed or ignored because you could finally find the motivation to get them out of the way. But more important items to put on your list include cherished ambitions that might be fun to invest effort toward simply to see what happens. Those steps you've thought about taking, particularly in a career capacity? See what happens when you replace thinking with action!