Leo luck horoscope for today, 29 September 2022, tomorrow 30 September 2022, weekly and monthly for September 2022. Daily luck prediction for Leo undeniably helps to keep positive mind.
Meaning of Name: The Lion;
Leo Dates: July 23 – August 23;
Leo Symbol: ♌;
Sign Type: Fire;
Leo Planet: The Sun;
Lucky Color: Gold, Orange, White, Red;
Lucky Day: Sunday;
Lucky Number: 1, 4, 10, 13, 19, 22;
Leo Birthday Flowers: Sunflower & Marigold;
Leo Birthstone: Peridot;
Associated Chinese Animal: Monkey;
About Leo Zodiac Sign
Leo and daily patron planet is the majestic horoscope Sun. And it is the Sun that determines the main traits of the characters of his wards. This fiery star gives confidence and courage to its chosen ones. But it also warns of impulsiveness and impatience.
The Fire element in Leo is the most stable. It allows the representatives of the sign to control its energy. It is that smooth flame that warms people around, uniting them around itself. Sometimes Leo cannot hold the elements either. Because the second patron planet is Pluto. Then the scale of destruction becomes unbelievable.
Leo is the second permanent, fixed sign of the zodiacal circle. He is an organizer, a man of action, stabilizing the situation around him. They are active, goal-oriented, with a broad outlook and a desire to rule. Being a leader is in their blood, they should not forget about it. Lest they become a weak and cowardly lion cub.
Since childhood, the lion is used to the fact that the world revolves around him. They become the center of attraction in kindergarten and school. Not the undisputed leaders, but always the soul of the company. Not a single prank goes without the little Lion because he knows he can get away with anything.
Growing up, he is surprised to realize that fortune is not always so favorable. But he does not lose his social luster. Lions love to shock the public. The effect can be achieved through extravagant appearance, bold judgments, thoughtless spending of money.
Speak well of Lions, speak ill of Lions, just don't keep quiet. The pets of the Sun can't stand to be ignored, astrologers say. Do you think that Lions are posers, arrogant conceited, and arrogant dictators? Don't jump to conclusions until you know Leo better – his character hides a difficult fate.
You still have much to learn about the willful. And the proud king of the zodiacal circle of animals. This knowledge is useful if he – your friend, necessary – if you are a Leo. But also priceless if he – the worst enemy. Read the detailed characterization so you don't miss the most important things about the Sun's favorite.
Leo Daily Luck Horoscope

Surely, today is not only important day for Leo. But specific chance to make efforts for future.

Do you have a problem or an opportunity? All too often, we mistake the two. Although a development appears to hold significant potential, you could be aware of the complications it brings. Or, it might seem that way. In truth, you do have an opportunity available to you. If you seize it confidently, you could discover it brings an answer or a solution that swiftly removes what has been a problem.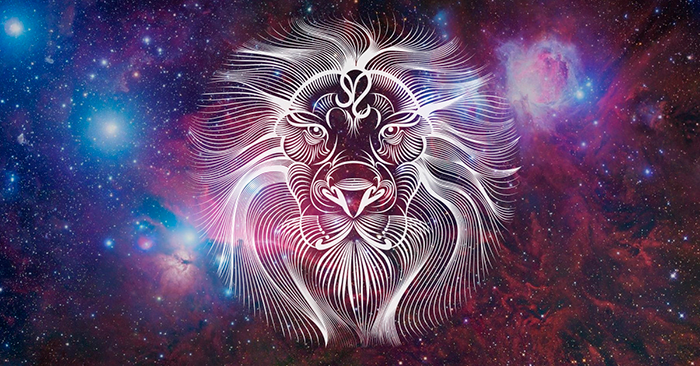 Leo Horoscope for Tomorrow

Undoubtedly, tomorrow comes at least tomorrow. However, for Leo "tomorrow" comes unexpectedly sometimes.

With over seven billion people on this planet, we can't say we're alone at any time. But even when we feel surrounded by people, loneliness can take the form of feeling unsupported. That's often something somebody who tends not to need support feels frequently. Chances are, if someone you know needs support, you're there in a flash. Give someone more time to see how they can help you.
Leo Weekly Horoscope

Basically, every day in a week can be significant. Without a doubt, his is the good reason for Leo trying to make these days better.

Money matters could turn your head again as backward-moving Mercury returns to influence your earned income, cash supply and resources. But the planet of ideas and commerce wants to help you take sensible stock of your finances and plan or prepare where necessary. That's how you'll keep any financial surprises at bay. But if you're thinking of making a major purchase this week, try to hold off until after October 10. Otherwise, you'll need to have the receipt handy.
Leo Horoscope for September 2022

The words 'standards' and 'expectations' feature prominently this month. On the one hand, you could be aware of both others or someone in particular set for you. You might feel monitored or micromanaged, too. Then, there are standards and expectations you set for yourself. But an issue might not surround criticism coming from elsewhere but you being your harshest critic. A lesson regarding applying more self-love and self-belief could be on offer. Do embrace it.