Cancer luck horoscope for today, 29 June 2022, tomorrow 30 June 2022, weekly and monthly for June 2022. Daily prediction for Cancer regardless helps to keep positive mind.
Meaning of Name: The Crab;
Cancer Dates: June 22 – July 22;
Cancer Symbol: ♋;
Sign Type: Water;
Cancer Planet: The Moon;
Lucky Color: Orange, White;
Lucky Day: Monday, Thursday;
Lucky Number: 2, 7, 11, 16, 20, 25;
Cancer Birthday Flowers: Acanthus & White Roses;
Cancer Birthstone: Ruby;
Associated Chinese Animal: Goat;
About Cancer Zodiac Sign
Mysterious Cancer and their daily Water sign horoscope gives them magical charm. Cancers are considered to be domestic, capricious, and pliable, but is it so? After all, tsunamis, waterfalls, and storms are also manifestations of the willful element!
Cancer is the fourth sign of the zodiacal circle. Its symbol – merging, development, motherhood. That's why its representatives so value family and home. Cancer absorbs the feelings and emotions of others but tries to keep to himself.
Loves to take the initiative in work and personal relationships, unmistakable choice of associates and useful people. Cancer – a born psychologist, with a deep understanding of the causes of phenomena, a strong desire to get to the root of the problem. They are difficult to deceive but easy to offend.
This is a sign of the accumulation, preservation, and skillful use of all resources, primarily family resources. He surrounds himself with completely diverse people, whom he loves to take care of. Needs consistency in relationships and long-term relationships.
An excellent strategist has excellent analytical skills, is rarely poor, on the contrary, often laying a solid capital for the heirs, stands at the head of the family dynasties.
Permanently retain childlike vividness and naivety, sentimental, attached to past connections, places, and objects. Cancer shows both caution and curiosity in meeting a new phenomenon or person. Cautiousness and foresight are necessary for Cancer to avoid failure and maintain self-respect.
Daily Luck for Cancer

Surely, today is not only important day for Cancer. But specific chance to make efforts for future.

Even if you've pondered a professional pursuit to the point where your brain hurts, it's worth accepting that you may not have covered every base. In other words, getting input from friends or family, face-to-face or via social media, could prove helpful. There may be nothing wrong with your strategy to get from A to B. But you could appreciate fresh insights on offer if you ask for them.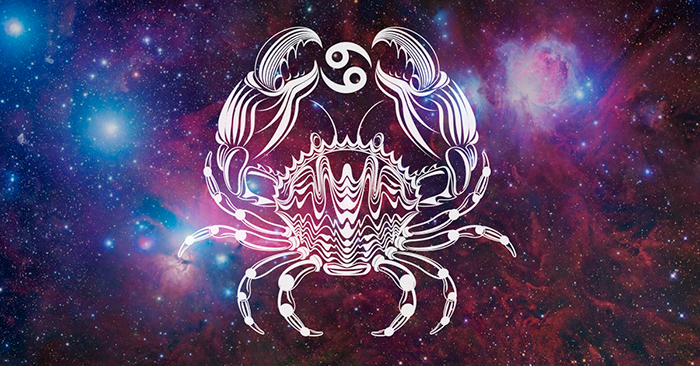 Horoscope for Cancer for Tomorrow

Undoubtely, tomorrow comes at least tomorrow. However, for Cancer "tomorrow" comes unexpected sometimes.

You could become aware that doubts have added considerable fuel to one or two fears. Of course, this revelation is always better arriving later than never. But seeing certain circumstances through a more realistic lens could reveal how you've created a protective barrier unnecessarily. The shadow of an approaching Bengal tiger could reveal itself to be nothing more than a kitten!

Need answers about relationship with Cancer? Of course read it!
Weekly Cancer Luck Horoscope

Basically, every day in a week can be significant. Without a doubt, his is the good reason for Cancer trying to make these days better.

As the Sun in your sign squares up to Jupiter, dealing with an authority figure could pose a brief problem. This could be in a work capacity but may involve somebody you see as superior or often succeeding in having 'the final say.' But try not to focus intently on the past or bring previous tense exchanges into the equation. If someone crosses a line with the insensitive way they demand you do or accept something, summon Cancerian sensitivity and put them in the picture.

Need more money? In any case, tap this button:
Horoscope for Cancer for June 2022

There is always a negative connotation with saying the words 'enough is enough.' But sometimes, they're said inspiringly and in a way that motivates us. You've probably been aware of what has become tedious or too routine-like. But indecisiveness felt about ringing a change is likely to vanish this month. With a Supermoon on the 14th and the Sun entering your sign on the 21st, you receive a timely nudge from the universe to take a step you know is necessary.