Scorpio luck horoscope for today, 7 December 2022, tomorrow 8 December 2022, weekly and monthly for December 2022. Daily luck prediction for Scorpio undeniably helps to keep positive mind.
Meaning of Name: The Scorpion;
Scorpio Dates: October 24 – November 22;
Scorpio Symbol: ♏;
Sign Type: Water;
Scorpio Planet: The Pluto;
Lucky Color: Scarlet, Red, Rust;
Lucky Day: Tuesday;
Lucky Number: 9, 18, 27, 36, 45, 54, 63, 72, 81, 90;
Scorpio Birthday Flowers: Chrysanthemum & Geraniums;
Scorpio Birthstone: Topaz;
Associated Chinese Animal: Pig;
About Scorpio Zodiac
Scorpio in his daily life horoscope is One of the most dangerous and unpredictable signs. The water element, which patronizes Scorpios, makes them rather mysterious and secretive personalities. You never know what they are up to, and at the same time, Scorpio's personalities are characterized by straightforwardness and sharpness in their judgments.
They are ready to defend their views and beliefs, not at all embarrassed by the irrelevance of the situation. Scorpios can be fairly blunt and straightforward, but they are no strangers to cunning if they know exactly what will lead to the intended goal.
People of this sign have a lot of enemies because of their contradictory and overbearing nature. Scorpios are able to "bite" the offender if they inflict mental wounds. These people can take revenge, they do not forgive weaknesses and mistakes.
Strongest sign, which will stand up psychologically and physically, where others fail. A distinctive ability of the sign is the ability to maintain composure and equanimity in emotionally difficult situations, which is why the heroic professions: military, doctors, rescue – are so inherent in Scorpio. They are strong and passionate natures, which reach unprecedented heights in dangerous and difficult cases.
Scorpios are often tyrants and jealous, wanting to be first. This sign loves everyone's attention and power. Bright and complex personalities, they are capable of being extremely loyal and loving, desperately protecting those close to them, but you need to win the love of a Scorpio, and it is difficult to do.
Scorpio Luck Horoscope for Today

Surely, today is not only important day for Scorpio. But specific chance to make efforts for future.

You deal with change that's much more transformational than subtle now. The Full Moon encourages you to look into the shadows and accept what you must do to release old, unhelpful habits and emotional barriers. It's time to rise above anything - or anyone - that fuels a sense of fear within you. See how becoming a better version of yourself means a stronger version, too.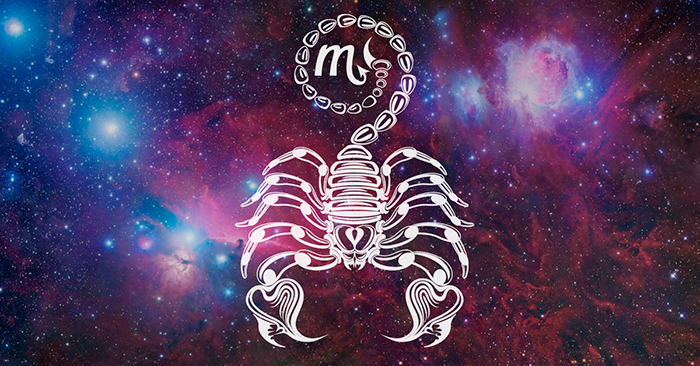 Scorpio Horoscope for Tomorrow

Undoubtely, tomorrow comes at least tomorrow. However, for Scorpio "tomorrow" comes unexpected sometimes.

Spare a thought to how you focus effort in a particular area. Whatever encouraged you to pursue an idea, vision, or plan ought to be more motivating now that you've accomplished much since the start of the year. Yes, progress may have been sluggish. But have you considered how much you've learned? There's plenty more on offer where that came from. Keep the momentum going!
Scorpio Weekly Horoscope

Basically, every day in a week can be significant. Without a doubt, his is the good reason for Scorpio trying to make these days better.

During recent months, creative talents or your ability to express yourself from the depths of your heart were hampered. Neptune now moves forward, releasing skills and heartfelt expression! You may have catching-up to do but could be glad to have had time to assess how to harness and apply your gifts and openness. Also, a Full Moon influences deep sharing and bonding. It could clarify what you need and expect from somebody - and what they need and expect from you.
Scorpio Horoscope for December 2022

December offers more than one unexpected event, so you'll likely be kept on your toes. The strongest cosmic focus comes from what lurks in shadows, is kept from you or what you keep from others. When the universe says it's time for release or revelations, they happen. But try to see whatever comes to light that needs addressing as a helpful and timely 'clearing-out process. What you remove makes space for something new and much better for you.