Aries horoscope for today, 29 September 2022, tomorrow 30 September 2022, weekly and monthly for September 2022. Daily luck prediction for Aries that helps to keep positive mind.
Meaning of Name: The Ram;
Aries Dates: March 21 – April 20;
Aries Symbol: ♈;
Sign Type: Fire;
Aries Planet: Mars;
Lucky Color: Scarlet, Red;
Lucky Day: Tuesday;
Lucky Number: 9, 18, 27, 36, 45, 54, 63, 72;
Aries Birthday Flowers: Honeysuckle;
Aries lucky gemstone: Diamond;
Associated Chinese Animal: Dragon;
About Aries
Aries is daily considered one of the strongest and brightest horoscope signs. The reason is it has the honor to open the zodiac cycle. Aries is the strongest and brightest sign in the world. And for good reason, it is one of the most powerful and brightest signs.
The stubbornness, determination, and determination of this sign is legendary. Aries – the leader. He is not accustomed to being guided by soft methods in life. Always goes straight ahead, sweeping away all obstacles in his way. At first glance, it seems the ideal quality.
But often Aries has to pay for their impulsive actions. Getting "life burns. But a person belonging to this sign will never stab you in the back. Because it has a straightforward and open nature.
Aries are great friends, in spite of their childish selfishness and self-confidence. If you want an accurate opinion on any subject, ask the Aries. He will answer without the slightest bit of lies and slyness. Stating his opinion with his usual straightforwardness.
Representatives of Fire can "rage" for nothing. But they quickly cool down and do not hold a grudge. Among the management of there are many Aries. They can and love to manage. Possessing optimism and high faith in their abilities. These signs do not even doubt their abilities.
Aries Daily Luck

Surely, today is not only important day for Aries, but specific chance to make efforts for luck in future.

Anyone who thinks you act first and think later obviously doesn't know you very well. Aries like your good self tend to have impressive track records with equally impressive achievements. Each can't be the lucky result of hasty, impetuous action done simply to see what happens! You often excel at knowing when the right time to 'strike' has arrived. Your intuition could ring that bell now.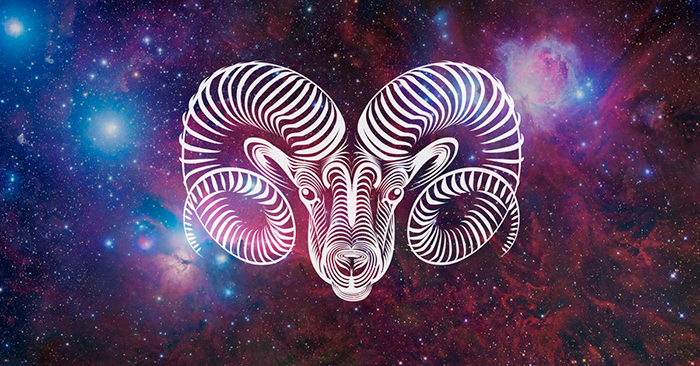 Horoscope for Aries Tomorrow

Tomorrow comes at least tomorrow. However, for Aries "tomorrow" comes unexpected sometimes.

It's a shame that most of us don't have faith in our abilities until we see proof of them. It's also shameful that others don't believe we're capable of something until they see evidence of it. We know what it feels like to surprise somebody who doubted what we knew we could do. Don't be afraid to produce one or two tricks from your sleeve that might impress and possibly shock one or two people!

Need answer about relationship Aries? Read it!
Aries Next Week Luck Horoscope

Basically, every day in a week can be significant for Aries luck. Without a doubt, his is the good reason for Aries trying to make these days better.

You're helped to reassess schedules and might feel inspired to take stock of your duties and how you tackle them. Meticulous Mercury returns to influence your habits, routines and service to others. So, until October 10, the planet of ideas wants to help you look closely at where you can be more efficient and productive. New plans or methodologies put in place from this week could help more in your world run like clockwork!

Need more money? In any case, tap to this button:
Horoscope for Aries for September 2022

Events this month could bring inspiring and reassuring developments, and these may relate particularly to what makes you feel materially secure. If you've wanted circumstances to feel more balanced or cooperative at work, Venus can assist with that for most of September. The work theme continues as September draws to a close, too. An individual or a project could reappear or return. But whether this has you punching the air with joy remains to be seen!
Aries Compatibility