Taurus luck horoscope for today, 19 August 2022 and tomorrow 20 August 2022. Weekly and monthly horoscope for August 2022. Daily luck prediction for Taurus that helps to keep positive mind.
Meaning of Name: The Bull;
Taurus Dates: April 21 – May 21;
Taurus Symbol: ♉;
Sign Type: Earth;
Taurus Planet: The Venus;
Lucky Color: Blue, Blue-Green;
Lucky Day: Friday, Monday;
Lucky Number: 6, 15, 24, 33, 42, 51;
Taurus Birthday Flowers: Poppy;
Taurus Birthstone: Emerald;
Associated Chinese Animal: Snake;
About Taurus Zodiac Sign
Taurus in daily life horoscope shows practicality, conservatism, and stubbornness. Representatives of this sign stand firmly and confidently on the ground. Never fly in the clouds with realistic goals.
Taurus is extremely stubborn, they are completely inflexible. Do not know how to adjust to changes and do not want to change. Conservative and possessive, they are afraid of new developments and experiences.
Preferring to follow established and proven patterns of the world. Like to impose their views, hard to accept other beliefs and views.
At the same time, Taurus is capable of deep and loyal feelings. As a result, close people they will never betray. So they are so hard to experience treason and betrayal.
Taurus long remember the offense. They are vulnerable and sensitive, extremely emotional. Do not tolerate lies, preferring honesty and openness. They love comfort and expensive, luxurious things.
Taurus is indifferent to the beautiful and solid furnishings that decorate the house. They are very industrious and responsible. And demand the same from the people around them.
Taurus never takes risks in order to achieve their goals, they always think through all of their actions, avoiding haste. Extremely principled in their beliefs, have inflexible character, often suffering from it.
Earth gives this sign of calm and equanimity, although seemingly calm outwardly, Taurus has a whole range of feelings within itself.
Daily luck for Taurus

Surely, today is not only an important day for Taurus but a specific chance to make efforts to luck in the future.

In Olympic relays, the person passing a baton to another expects a particular, immediate response. They don't want to see the recipient pausing to assess the craftsmanship or comfortable weight of the baton. Somebody needs you to respond quickly. It's not only in their best interests that you do so, either. You might not have the luxury of being able to weigh up your next move in ways you'd like to.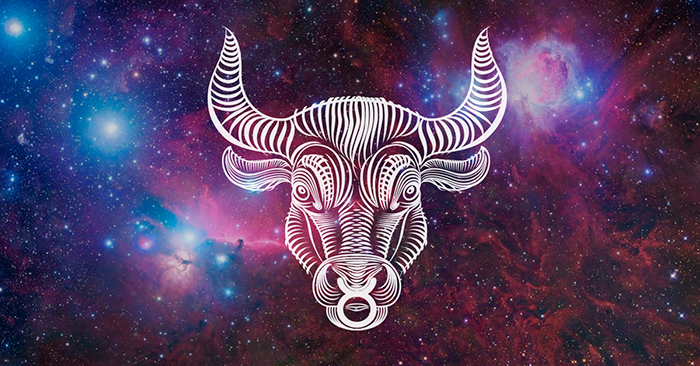 Horoscope for Taurus for Tomorrow

Tomorrow comes at least tomorrow. However, for Taurus "tomorrow" comes unexpectedly sometimes.

If you've looked at your bank balance and felt action must replace thoughts, you're in luck until March. You will have more energy to make money but could also focus too intently on what you have and want. The desire to prove yourself or your worth could increase, leading to conflicts. Beware impulse buying, too. You might want to cut up credit cards if you have excessive or impulsive spending habits.

Need an answer about relationship Taurus? Read it!
Taurus Weekly Horoscope

Basically, every day in a week can be significant. Without a doubt, his is the good reason for Taurus trying to make these days better.

This week, mental Mercury stimulates all that brings joy to your world or boosts your creativity. The planet of thinking and chatting connects with Pluto, influencing mind-broadening adventures and what gets adrenaline flowing. So, the message from the universe is along the lines of pursuing with gusto what your heart desires. There's just one tiny catch - don't let your enhanced excitement cause you to forget about responsibilities in the real world!

Need more money? In any case, tap this button:
Horoscope for Taurus for August 2022

'Tell me what you want, what you really, really want.' Those words from a '90s girl band's song are relevant this month! It's time to be clear about what you want to achieve or experience as Mars connects with Uranus in your sign. Your ability to bring change isn't only intensified; it's off the scale. If a desired change relates to your career, the Full Moon on the 11th could help. You're superbly supported to make your future what you truly want it to be. Trust that!