Taurus luck horoscope for today, 30 November 2021 and tomorrow 1 December 2021. Weekly and monthly horoscope for November 2021. Daily luck prediction for Taurus that helps to keep positive mind.
Meaning of Name: The Bull;
Taurus Dates: April 21 – May 21;
Taurus Symbol: ♉;
Sign Type: Earth;
Taurus Planet: The Venus;
Lucky Color: Blue, Blue-Green;
Lucky Day: Friday, Monday;
Lucky Number: 6, 15, 24, 33, 42, 51;
Taurus Birthday Flowers: Poppy;
Taurus Birthstone: Emerald;
Associated Chinese Animal: Snake;
About Taurus Zodiac Sign
Taurus in daily life horoscope shows practicality, conservatism, and stubbornness. Representatives of this sign stand firmly and confidently on the ground. Never fly in the clouds with realistic goals.
Taurus is extremely stubborn, they are completely inflexible. Do not know how to adjust to changes and do not want to change. Conservative and possessive, they are afraid of new developments and experiences.
Preferring to follow established and proven patterns of the world. Like to impose their views, hard to accept other beliefs and views.
At the same time, Taurus is capable of deep and loyal feelings. As a result, close people they will never betray. So they are so hard to experience treason and betrayal.
Taurus long remember the offense. They are vulnerable and sensitive, extremely emotional. Do not tolerate lies, preferring honesty and openness. They love comfort and expensive, luxurious things.
Taurus is indifferent to the beautiful and solid furnishings that decorate the house. They are very industrious and responsible. And demand the same from the people around them.
Taurus never takes risks in order to achieve their goals, they always think through all of their actions, avoiding haste. Extremely principled in their beliefs, have inflexible character, often suffering from it.
Earth gives this sign of calm and equanimity, although seemingly calm outwardly, Taurus has a whole range of feelings within itself.
Daily luck for Taurus

Surely, today is not only an important day for Taurus but a specific chance to make efforts to luck in the future.

There is much truth in that old saying, 'don't sweat the small stuff, and it's all small stuff.' Sometimes, it's appropriate to accept that our time on this planet is finite, and nothing deserves the fear or worry we give it. But going through life completely unconcerned isn't a good idea either. So, you may have to balance a happy-go-lucky attitude with the need to be responsible in some way now.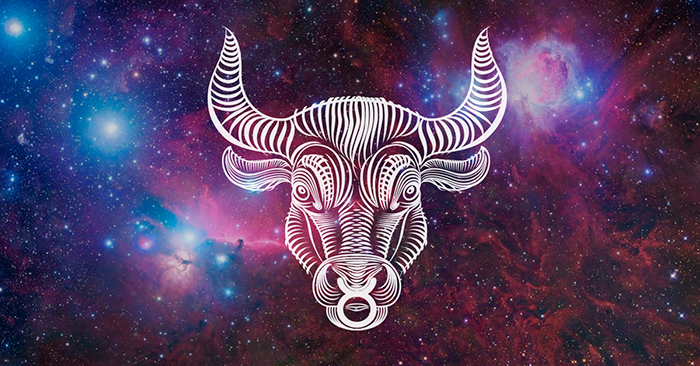 Horoscope for Taurus for Tomorrow

Tomorrow comes at least tomorrow. However, for Taurus "tomorrow" comes unexpectedly sometimes.

Everybody knows what contribution they could make to the world, even if they have doubts or concerns about offering it. With over seven billion people on this planet, it can be easy to assume others will take care of what needs doing. But recently, you may have taken a step to feel more valued. Contributing, whether it involves a group or society generally, could become more of a priority.

Need an answer about relationship Taurus? Read it!
Taurus Weekly Horoscope

Basically, every day in a week can be significant. Without a doubt, his is the good reason for Taurus trying to make these days better.

This week, you could apply too much focus on the finer details of a particular situation. Perhaps, they are easier to interpret or understand than the bigger picture they form a part of. But, the thing about these minuscule aspects of a scenario is they could lead you to draw an inaccurate and unfair conclusion. This might involve a misplaced sense of guilt, too. A new chapter emerging needs you to focus on its entirety – and with justified positivity!

Need more money? In any case, tap this button:
Horoscope for Taurus for November 2021

A Full Moon Lunar Eclipse in your sign certainly won't go unnoticed. In the first instance, it targets your appearance and how you project and convey yourself to others. But, out of all the zodiac signs, you're blessed with the most significant power to embark not only on a fresh start but a new chapter in your life. So, try to see this lunar event as a genie emerging from a lantern. If you're going to wish, then 'wish big'!