Taurus luck horoscope for today, 29 June 2022 and tomorrow 30 June 2022. Weekly and monthly horoscope for June 2022. Daily luck prediction for Taurus that helps to keep positive mind.
Meaning of Name: The Bull;
Taurus Dates: April 21 – May 21;
Taurus Symbol: ♉;
Sign Type: Earth;
Taurus Planet: The Venus;
Lucky Color: Blue, Blue-Green;
Lucky Day: Friday, Monday;
Lucky Number: 6, 15, 24, 33, 42, 51;
Taurus Birthday Flowers: Poppy;
Taurus Birthstone: Emerald;
Associated Chinese Animal: Snake;
About Taurus Zodiac Sign
Taurus in daily life horoscope shows practicality, conservatism, and stubbornness. Representatives of this sign stand firmly and confidently on the ground. Never fly in the clouds with realistic goals.
Taurus is extremely stubborn, they are completely inflexible. Do not know how to adjust to changes and do not want to change. Conservative and possessive, they are afraid of new developments and experiences.
Preferring to follow established and proven patterns of the world. Like to impose their views, hard to accept other beliefs and views.
At the same time, Taurus is capable of deep and loyal feelings. As a result, close people they will never betray. So they are so hard to experience treason and betrayal.
Taurus long remember the offense. They are vulnerable and sensitive, extremely emotional. Do not tolerate lies, preferring honesty and openness. They love comfort and expensive, luxurious things.
Taurus is indifferent to the beautiful and solid furnishings that decorate the house. They are very industrious and responsible. And demand the same from the people around them.
Taurus never takes risks in order to achieve their goals, they always think through all of their actions, avoiding haste. Extremely principled in their beliefs, have inflexible character, often suffering from it.
Earth gives this sign of calm and equanimity, although seemingly calm outwardly, Taurus has a whole range of feelings within itself.
Daily luck for Taurus

Surely, today is not only an important day for Taurus but a specific chance to make efforts to luck in the future.

It might be helpful if you assessed what needs to be revealed or made common knowledge. You're right to believe that you will experience a sense of liberation from spilling beans or releasing what you've suppressed. But there may be more far-reaching consequences than you see at this time. If you can't control what you conceal, then be extremely selective about who you open up to.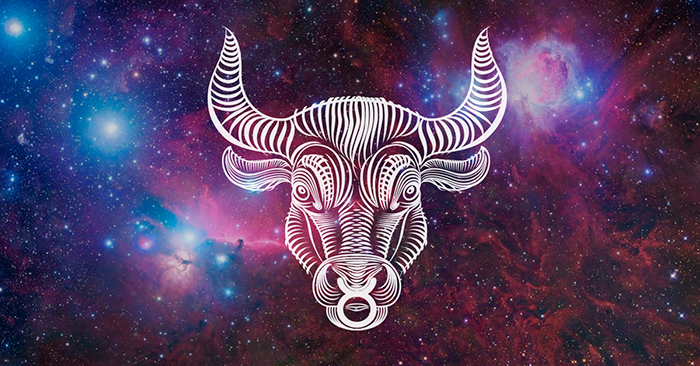 Horoscope for Taurus for Tomorrow

Tomorrow comes at least tomorrow. However, for Taurus "tomorrow" comes unexpectedly sometimes.

It's worth brushing up on the definitions of 'realistic' and 'pessimistic' now. Why? Because you could think both are identical. Safeguarding yourself doesn't mean seeing a proverbial glass as half empty. Seeing circumstances realistically means accepting where patience is crucial. You're 'jumping the gun' if you focus intently on a negative outcome.

Need an answer about relationship Taurus? Read it!
Taurus Weekly Horoscope

Basically, every day in a week can be significant. Without a doubt, his is the good reason for Taurus trying to make these days better.

This week's events could shine a new light on how you communicate with others or maybe someone in particular. Although widening communication lines will undoubtedly be helpful, new levels of depth and honesty you bring to certain exchanges could make them more worthwhile. Don't be surprised if your enhanced openness strengthens the trust between you and one person. You could certainly do a lot worse than open your heart to them.

Need more money? In any case, tap this button:
Horoscope for Taurus for June 2022

Rarely do we see a second rate option or a need to lower our expectations as welcome or helpful. But the keyword surrounding any frustration is 'expectations.' We set our sights so rigidly on what we think we want or need that we fail to see how an alternative is better. That's a discovery you look set to make this month. So, try to be a bit more open-minded, imaginative and experimental where you're used to applying Taurean stubbornness or being inflexible!