Pisces luck horoscope for today, 7 December 2022, tomorrow 8 December 2022, weekly and monthly for December 2022. Daily luck prediction for Pisces undeniably helps to keep positive mind.
Meaning of Name: The Fish;
Pisces Dates: February 19 – March 20;
Pisces Symbol: ♓;
Sign Type: Water;
Pisces Planet: The Neptune;
Lucky Color: Mauve, Lilac, Purple, Violet, Sea green;
Lucky Day: Thursdays and Monday;
Lucky Number: 3, 7, 12, 16, 21, 25, 30, 34, 43, 52;
Pisces Birthday Flowers: Water Lilies;
Pisces Birthstone: Aquamarine;
Associated Chinese Animal: Rabbit;
About Pisces Zodiac
Pisces complete the cycle, daily being the last sign in the horoscope. One of the most contradictory and mysterious natures is undoubtedly Pisces. Despite the apparent softness and emotionality, people born under this constellation are not as simple as it seems. They conceal many "pitfalls" in his restless soul.
Softness, sentimentality, and high sensitivity characterize both women and men of this sign. At the heart of the personalities, Pisces hides a volcano of emotions and emotional experience. This sign can not be called strong and decisive, rather the opposite, the Pisces people need guidance and a strong hand to pull them out of the captivity of dreams.
As a child, Pisces, first faced with the cruelty of their peers, often become the outcasts of the class. Pisces need socialization, but socializing with other children makes them uncomfortable. They especially need the support of parents – only with their help can babies avoid the fate of the outsider.
Quiet and shy, in their younger years. They are afraid not only to defend their opinions but even talk. But growing up, Pisces realize what their strength lies in. Nature has endowed them with an outstanding intellect and memorable appearance. It's just these qualities are manifested over the years.
The water element makes the sign "floating" in many important decisions, Pisces like to be in their imaginations, they give themselves to the flow of the water, avoiding real life and achieving their goals. People of this sign are rightly called empathetic and understanding others, they can not pass if someone needs help.
Pisces have great intuition and propensity for creativity, they turn out to be gifted individuals if only their inherent laziness and indecisiveness don't get in the way.
Pisces Horoscope for Today

Surely, today is not only important day for Pisces. But specific chance to make efforts for future.

The Full Moon shines on matters related to your home and family. Your emotional foundations, what makes you feel secure, and your inner needs all bask in magical lunar energy! So, a new chapter commences with addressing and resolving anything connected to your abode and clan. If you've considered a house move or renovation, something could shift or achieve closure there, too.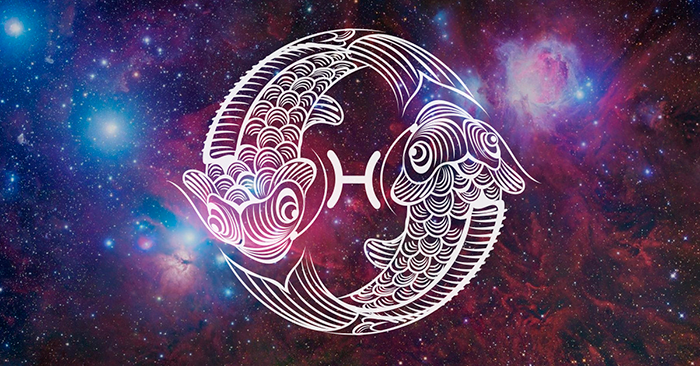 Pisces Horoscope for Tomorrow

Undoubtedly, tomorrow comes at least tomorrow. However, for Pisces "tomorrow" comes unexpectedly sometimes.

Yes, an unexpected challenge or delay to what seemed simple could be a pain in your posterior. But instead of viewing it negatively, try to appreciate the potential offered from where things stand now. It might serve as a reminder of the need for positive change to be gradual. You're one small attitude adjustment away from turning irritation into inspiration!
Weekly Horoscope for Pisces

Basically, every day in a week can be significant. Without a doubt, his is the good reason for Pisces trying to make these days better.

At last, your ruling planet, Neptune, awakens, moving forward in your sign! Since June, Neptune has moved backward, possibly causing your awesome empathetic, charitable or compassionate qualities to diminish. As Neptune moves forward, each returns. But you may need time to adapt to this. You also have a Full Moon illuminating your emotional foundations and roots. Clarity arrives with a home or family matter as you remove emotions to see an issue practically.
Horoscope for Pisces for December 2022

Thankfully, the universe gets home or family-related tension out of the way before the festivities start. A Full Moon on the 7th heightens emotions within your abode and clan. But the Moon links with Mars, determined to increase tension and create confrontation. Of course, Mars can't have it all its way. You can decide how much negative energy you bring and are prepared to absorb from others. But it is possible domestic air will be cleared. Once done, healing is the next stage.