Pisces luck horoscope for today, 19 August 2022, tomorrow 20 August 2022, weekly and monthly for August 2022. Daily luck prediction for Pisces undeniably helps to keep positive mind.
Meaning of Name: The Fish;
Pisces Dates: February 19 – March 20;
Pisces Symbol: ♓;
Sign Type: Water;
Pisces Planet: The Neptune;
Lucky Color: Mauve, Lilac, Purple, Violet, Sea green;
Lucky Day: Thursdays and Monday;
Lucky Number: 3, 7, 12, 16, 21, 25, 30, 34, 43, 52;
Pisces Birthday Flowers: Water Lilies;
Pisces Birthstone: Aquamarine;
Associated Chinese Animal: Rabbit;
About Pisces Zodiac
Pisces complete the cycle, daily being the last sign in the horoscope. One of the most contradictory and mysterious natures is undoubtedly Pisces. Despite the apparent softness and emotionality, people born under this constellation are not as simple as it seems. They conceal many "pitfalls" in his restless soul.
Softness, sentimentality, and high sensitivity characterize both women and men of this sign. At the heart of the personalities, Pisces hides a volcano of emotions and emotional experience. This sign can not be called strong and decisive, rather the opposite, the Pisces people need guidance and a strong hand to pull them out of the captivity of dreams.
As a child, Pisces, first faced with the cruelty of their peers, often become the outcasts of the class. Pisces need socialization, but socializing with other children makes them uncomfortable. They especially need the support of parents – only with their help can babies avoid the fate of the outsider.
Quiet and shy, in their younger years. They are afraid not only to defend their opinions but even talk. But growing up, Pisces realize what their strength lies in. Nature has endowed them with an outstanding intellect and memorable appearance. It's just these qualities are manifested over the years.
The water element makes the sign "floating" in many important decisions, Pisces like to be in their imaginations, they give themselves to the flow of the water, avoiding real life and achieving their goals. People of this sign are rightly called empathetic and understanding others, they can not pass if someone needs help.
Pisces have great intuition and propensity for creativity, they turn out to be gifted individuals if only their inherent laziness and indecisiveness don't get in the way.
Pisces Horoscope for Today

Surely, today is not only important day for Pisces. But specific chance to make efforts for future.

We don't have to look far to see mind-blowing proof of the power of patient determination. Perhaps, the best example involves how a tiny weed can push and emerge through concrete. Seriously, have you ever wondered how that is possible? But if you feel you have a tremendous weight on top of you now, do not underestimate the power of your persistence!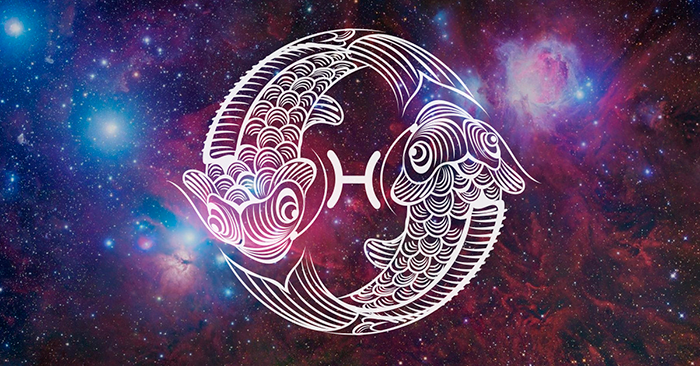 Pisces Horoscope for Tomorrow

Undoubtedly, tomorrow comes at least tomorrow. However, for Pisces "tomorrow" comes unexpectedly sometimes.

During the next seven months, Mars targets your emotional foundations and all that makes you feel secure. So, there could be an energy boost aimed at home or family-related projects. But you might find you become noticeably more defensive and protective, too. So, be aware of an enhanced desire to 'rule the roost' at home - and potential conflicts or disputes that could arise.
Weekly Horoscope for Pisces

Basically, every day in a week can be significant. Without a doubt, his is the good reason for Pisces trying to make these days better.

Pressure increases to discuss important matters with one or two people this week. Mercury influences partnerships and one-to-one connections, stimulating conversations with those most important to you. But as Mercury links with Pluto, you can be certain any chat will be far from superficial. Romantic and business partnerships are highlighted, as are friendships or one in particular. So, be prepared to 'go deep' or for at least one no-holds-barred exchange.
Horoscope for Pisces for August 2022

If there was a month to rely less on logic and more on what your heart or inner voice tells you, it's this one. There's much going on behind the scenes, especially as a Full Moon on the 11th highlights the need to do some deep inward looking. It may be time to face and resolve an emotional matter you've concealed or ignored. But powerful insights can arrive by trusting what you feel rather than what you think. That's how you'll bring healing or closure where you need either or both.