Pisces luck horoscope for today, 29 September 2022, tomorrow 30 September 2022, weekly and monthly for September 2022. Daily luck prediction for Pisces undeniably helps to keep positive mind.
Meaning of Name: The Fish;
Pisces Dates: February 19 – March 20;
Pisces Symbol: ♓;
Sign Type: Water;
Pisces Planet: The Neptune;
Lucky Color: Mauve, Lilac, Purple, Violet, Sea green;
Lucky Day: Thursdays and Monday;
Lucky Number: 3, 7, 12, 16, 21, 25, 30, 34, 43, 52;
Pisces Birthday Flowers: Water Lilies;
Pisces Birthstone: Aquamarine;
Associated Chinese Animal: Rabbit;
About Pisces Zodiac
Pisces complete the cycle, daily being the last sign in the horoscope. One of the most contradictory and mysterious natures is undoubtedly Pisces. Despite the apparent softness and emotionality, people born under this constellation are not as simple as it seems. They conceal many "pitfalls" in his restless soul.
Softness, sentimentality, and high sensitivity characterize both women and men of this sign. At the heart of the personalities, Pisces hides a volcano of emotions and emotional experience. This sign can not be called strong and decisive, rather the opposite, the Pisces people need guidance and a strong hand to pull them out of the captivity of dreams.
As a child, Pisces, first faced with the cruelty of their peers, often become the outcasts of the class. Pisces need socialization, but socializing with other children makes them uncomfortable. They especially need the support of parents – only with their help can babies avoid the fate of the outsider.
Quiet and shy, in their younger years. They are afraid not only to defend their opinions but even talk. But growing up, Pisces realize what their strength lies in. Nature has endowed them with an outstanding intellect and memorable appearance. It's just these qualities are manifested over the years.
The water element makes the sign "floating" in many important decisions, Pisces like to be in their imaginations, they give themselves to the flow of the water, avoiding real life and achieving their goals. People of this sign are rightly called empathetic and understanding others, they can not pass if someone needs help.
Pisces have great intuition and propensity for creativity, they turn out to be gifted individuals if only their inherent laziness and indecisiveness don't get in the way.
Pisces Horoscope for Today

Surely, today is not only important day for Pisces. But specific chance to make efforts for future.

Back when people watched DVDs, 'Special Features' sections often contained alternative endings. Some DVDs were even designed to select one randomly to offer a different viewing experience each time. In your world, what outcome do you pin your hopes on? I ask because you appear to have options. But that is something to welcome and appreciate rather than see as confusing.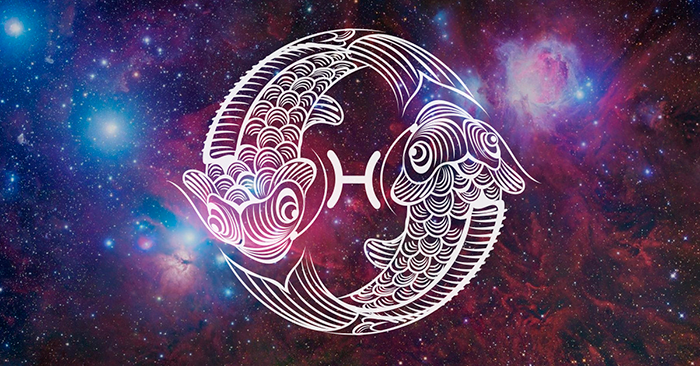 Pisces Horoscope for Tomorrow

Undoubtedly, tomorrow comes at least tomorrow. However, for Pisces "tomorrow" comes unexpectedly sometimes.

Effective leaders know how to motivate people. I know I've left positive mental attitude seminars feeling invincible. A surge of self-belief can transform an average result into a mind-blowing one. You could experience a wave of optimistic, inspired energy if you look beyond what may have been seen as a responsibility or an obligation for too long. Your imagination can help you see the golden nugget of positivity it offers.
Weekly Horoscope for Pisces

Basically, every day in a week can be significant. Without a doubt, his is the good reason for Pisces trying to make these days better.

Mercury reverses to affect partnerships and one-to-one connections this week. Until October 10, you may need to renegotiate agreements with a spouse or business partner. But during this transit, what has been unspoken could also be voiced or come to light. So, if suppressed words emerge, see the process as helpful in setting a new precedent regarding where you and someone stand. You might be surprised at how differences of opinion can strengthen a partnership.
Horoscope for Pisces for September 2022

Full Moons love to heighten or intensify emotions. The lunar event in your sign on the 10th could do that for you, too. But maybe you've underestimated the need for or the far-reaching benefits of an emotional release. Money matters could preoccupy thoughts or take up time as well, and these probably relate to cash not connected with your earnings. But by the New Moon on the 25th, you could better understand how to make money - or collect money you're owed.