Pisces luck horoscope for today, 30 November 2021, tomorrow 1 December 2021, weekly and monthly for November 2021. Daily luck prediction for Pisces undeniably helps to keep positive mind.
Meaning of Name: The Fish;
Pisces Dates: February 19 – March 20;
Pisces Symbol: ♓;
Sign Type: Water;
Pisces Planet: The Neptune;
Lucky Color: Mauve, Lilac, Purple, Violet, Sea green;
Lucky Day: Thursdays and Monday;
Lucky Number: 3, 7, 12, 16, 21, 25, 30, 34, 43, 52;
Pisces Birthday Flowers: Water Lilies;
Pisces Birthstone: Aquamarine;
Associated Chinese Animal: Rabbit;
About Pisces Zodiac
Pisces complete the cycle, daily being the last sign in the horoscope. One of the most contradictory and mysterious natures is undoubtedly Pisces. Despite the apparent softness and emotionality, people born under this constellation are not as simple as it seems. They conceal many "pitfalls" in his restless soul.
Softness, sentimentality, and high sensitivity characterize both women and men of this sign. At the heart of the personalities, Pisces hides a volcano of emotions and emotional experience. This sign can not be called strong and decisive, rather the opposite, the Pisces people need guidance and a strong hand to pull them out of the captivity of dreams.
As a child, Pisces, first faced with the cruelty of their peers, often become the outcasts of the class. Pisces need socialization, but socializing with other children makes them uncomfortable. They especially need the support of parents – only with their help can babies avoid the fate of the outsider.
Quiet and shy, in their younger years. They are afraid not only to defend their opinions but even talk. But growing up, Pisces realize what their strength lies in. Nature has endowed them with an outstanding intellect and memorable appearance. It's just these qualities are manifested over the years.
The water element makes the sign "floating" in many important decisions, Pisces like to be in their imaginations, they give themselves to the flow of the water, avoiding real life and achieving their goals. People of this sign are rightly called empathetic and understanding others, they can not pass if someone needs help.
Pisces have great intuition and propensity for creativity, they turn out to be gifted individuals if only their inherent laziness and indecisiveness don't get in the way.
Pisces Horoscope for Today

Surely, today is not only important day for Pisces. But specific chance to make efforts for future.

Does the universe want us to be serious all the time? Definitely not! We were put on this planet to enjoy ourselves, and that can be easily forgotten sometimes. We learn from a young age that if fun and pleasure don't come to us, we'll find both! So, try not to allow an enhanced feeling of seriousness or responsibility to cause you to ignore lightheartedness permeating your world. Open the door widely to it.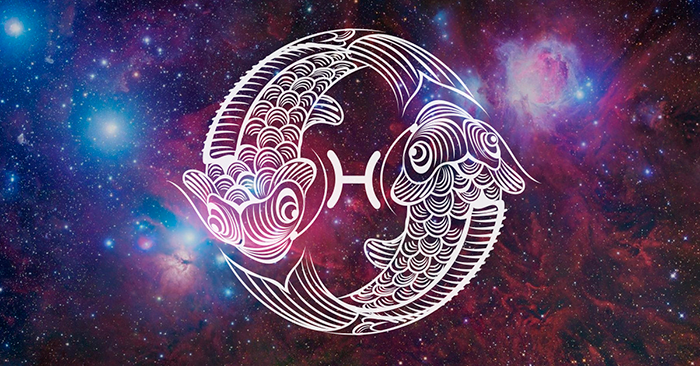 Pisces Horoscope for Tomorrow

Undoubtedly, tomorrow comes at least tomorrow. However, for Pisces "tomorrow" comes unexpectedly sometimes.

'Are you crazy? Have you lost your mind?' These questions are usually asked by someone who cannot grasp the concept or logic of what somebody does or has done. Does anyone answer with, 'actually, yes, I believe I have well and truly lost my marbles'? No, and even if someone thinks there's more madness than method in something you do now, it's not your fault that they can't understand it. You do, and that's what matters.
Weekly Horoscope for Pisces

Basically, every day in a week can be significant. Without a doubt, his is the good reason for Pisces trying to make these days better.

Even if we think we've explored all options with something that doesn't appear to go to plan, our intuition often informs us that's not the case. There's always room for more exploration or improvement! This week, you might feel puzzled by or frustrated at a lack of progress in a particular area. Even if you see a glimmer, you could sense a result is in the far-off distance. But one brainwave or Eureka Moment could inspire you to try what has not yet been tried. So, let that arrive.
Horoscope for Pisces for November 2021

Often, we have positive experiences with satnavs. Yes, they can lead us to fields where we're surrounded by cows when we thought we were arriving in a city. But we also wonder why they take us in particular directions if we know more straightforward ones. When we discover the satnav knew better, we're appreciative. As clear as a way forward might appear with a plan this month, trust that the universe has another lined up. It might not make sense initially, but it will be one you'll be grateful for!