Capricorn luck horoscope for today, 7 December 2022, tomorrow 8 December 2022, weekly and monthly for December 2022. Daily luck prediction for Capricorn undeniably helps to keep positive mind.
Meaning of Name: The Goat;
Capricorn Dates: December 22 – January 20;
Capricorn Symbol: ♑;
Sign Type: Earth;
Capricorn Planet: The Saturn;
Lucky Color: Brown, Steel, Grey, Black;
Lucky Day: Saturday;
Lucky Number: 1, 4, 8, 10, 13, 17, 19, 22, 26;
Capricorn Birthday Flowers: Carnation;
Capricorn Birthstone: Garnet;
Associated Chinese Animal: Ox;
About Capricorn Zodiac
The earth element ruling the sign of Capricorn gives people in his daily routine born under this horoscope constellation practicality and prudence. This sign is not called restrained and cold for nothing, but if you read its characteristics, you will learn many other features in the behavior of Capricorn people.
Due to their outward coldness, these people are able to control their behavior perfectly. Rarely can a Capricorn man publicly lose his temper, because he does not allow himself such violent displays of emotion, considering such behavior wrong. But this does not mean that the Capricorn man does not experience deep feelings, just that he is used to hiding them deeper.
This sign is practical, has a down-to-earth outlook on life, it is not able to go along with emotions. Capricorns set goals for themselves, patiently and painstakingly achieving them. Despite the reticence and restraint in behavior, they take a long and careful selection of their mate, carefully and discreetly observing. Sometimes it is impossible to understand how Capricorn really treats you because they are equally polite and reserved with people around them.
In their career, they can go long, scrupulously to the intended goal. Capricorns can be quite good leaders if they are willing to remove excessive passivity and aloofness from the common cause. Another hidden character trait of people of this sign is a tendency to tyranny because they like to insist on their own, despite their own wrongdoing.
Capricorn Daily Luck

Surely, today is not the only important day for Capricorn. But specific chance to make efforts for future.

A self-improvement plan at this time of year? What is the universe thinking? But getting fitter and healthier are only two of many possibilities you can explore. Today's Full Moon targets your wellness, routines and service to others. So, unhealthy or unhelpful habits are illuminated, and you're helped to become more inspired by what you do daily. That includes work, too. New year, new career? It's possible!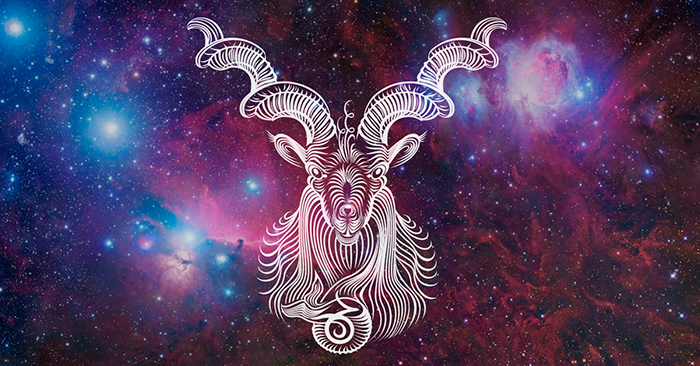 Capricorn Horoscope for Tomorrow

Undoubtedly, tomorrow comes at least tomorrow. However, for Capricorn "tomorrow" comes unexpectedly sometimes.

Not only were some of the cleverest people in history the most misunderstood, many were Capricorns! So, don't let it bother you if an innovative idea or a plan isn't greeted with enthusiastic applause. Some unique concepts take time to form roots in other people's minds. The only input you should trust now is your inner voice if it tells you that you're on the right track.
Capricorn Weekly Horoscope

Basically, every day in a week can be significant. Without a doubt, this is the good reason for Capricorn trying to make these days better.

Since June, Neptune has made thought processes and communication straightforward. As Neptune changes direction, it regains strength and could return to distorting or confusing how you think and talk. You might believe you speak Klingon or another alien language to others. So, from this week, you'll need to make more of an effort to clarify you're heard - and understood. A Full Moon introduces a new daily schedule and self-care plan. An unhelpful or unhealthy routine has had its day!
Capricorn Horoscope for December 2022

When we say 'enough is enough,' it's not always for negative reasons. The words coincide with accepting something has become untenable or must change. This month, you might say those words, particularly concerning a routine, habit or your service to others. But what the Full Moon on the 7th brings to light will hardly be a complete shock or surprise. A chapter connected with what you do daily is about to end. You're right to sense something better replaces it.