Capricorn luck horoscope for today, 29 September 2022, tomorrow 30 September 2022, weekly and monthly for September 2022. Daily luck prediction for Capricorn undeniably helps to keep positive mind.
Meaning of Name: The Goat;
Capricorn Dates: December 22 – January 20;
Capricorn Symbol: ♑;
Sign Type: Earth;
Capricorn Planet: The Saturn;
Lucky Color: Brown, Steel, Grey, Black;
Lucky Day: Saturday;
Lucky Number: 1, 4, 8, 10, 13, 17, 19, 22, 26;
Capricorn Birthday Flowers: Carnation;
Capricorn Birthstone: Garnet;
Associated Chinese Animal: Ox;
About Capricorn Zodiac
The earth element ruling the sign of Capricorn gives people in his daily routine born under this horoscope constellation practicality and prudence. This sign is not called restrained and cold for nothing, but if you read its characteristics, you will learn many other features in the behavior of Capricorn people.
Due to their outward coldness, these people are able to control their behavior perfectly. Rarely can a Capricorn man publicly lose his temper, because he does not allow himself such violent displays of emotion, considering such behavior wrong. But this does not mean that the Capricorn man does not experience deep feelings, just that he is used to hiding them deeper.
This sign is practical, has a down-to-earth outlook on life, it is not able to go along with emotions. Capricorns set goals for themselves, patiently and painstakingly achieving them. Despite the reticence and restraint in behavior, they take a long and careful selection of their mate, carefully and discreetly observing. Sometimes it is impossible to understand how Capricorn really treats you because they are equally polite and reserved with people around them.
In their career, they can go long, scrupulously to the intended goal. Capricorns can be quite good leaders if they are willing to remove excessive passivity and aloofness from the common cause. Another hidden character trait of people of this sign is a tendency to tyranny because they like to insist on their own, despite their own wrongdoing.
Capricorn Daily Luck

Surely, today is not the only important day for Capricorn. But specific chance to make efforts for future.

It seems like we've had a lifetime of politicians' promises in recent months. We take as much notice as someone explaining how to put a postage stamp on a letter. Clever speechwriters come up with lovely, reassuring words. But until we see evidence of action, they're meaningless. You may need to stifle a yawn as somebody promises the Earth. You want them to 'put their money where their mouth is.' You're probably right to sense that is some way off in the distance, too.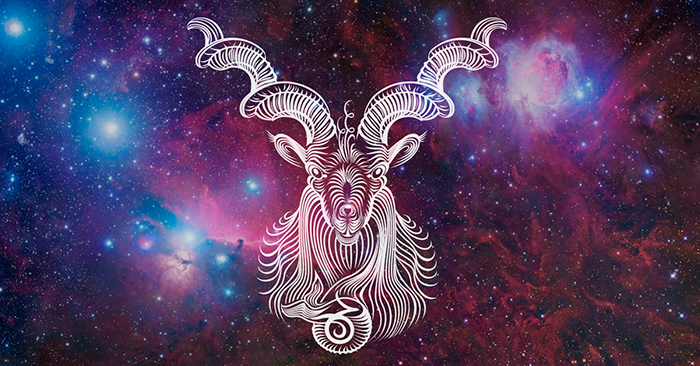 Capricorn Horoscope for Tomorrow

Undoubtedly, tomorrow comes at least tomorrow. However, for Capricorn "tomorrow" comes unexpectedly sometimes.

Efficient people do what's expected of them and focus on clearing the decks here and now. Effective people not only do that but put plans or foundations in place for them to be efficient and effective in the future! You might understandably see the progress you make as tiny, insignificant steps. But you might underestimate how effective your way of doing something really is. Allow that to become clear soon.
Capricorn Weekly Horoscope

Basically, every day in a week can be significant. Without a doubt, this is the good reason for Capricorn trying to make these days better.

It's time to re-examine what you believe as Mercury reverses to influence philosophies and how you view the world. You have a chance to consider the future. Are you on track to achieve visions that loom on the horizon? What about your morals and ethics? What 'truth' means to you could be up for review, too. Also, if travel is on your agenda from this week until October 10, be prepared for delays, cancellations and roadblocks. Forewarned is forearmed!
Capricorn Horoscope for September 2022

'Do you know where you're going to? Do you like the things that life is showing you? Where are you going to?' The lyrics to that '70s hit single relate to you this month. Mental Mercury moves backward to affect your ambitions, professional pursuits and true calling in life. Developments could give you plenty to ponder regarding each, too. But if you know there's more out there you could be doing to feel more satisfied, this could be the month when you set off on a new, inspiring trajectory.